Our Story
Diversity, Equity, and Inclusion
A University Created to Expand Access for All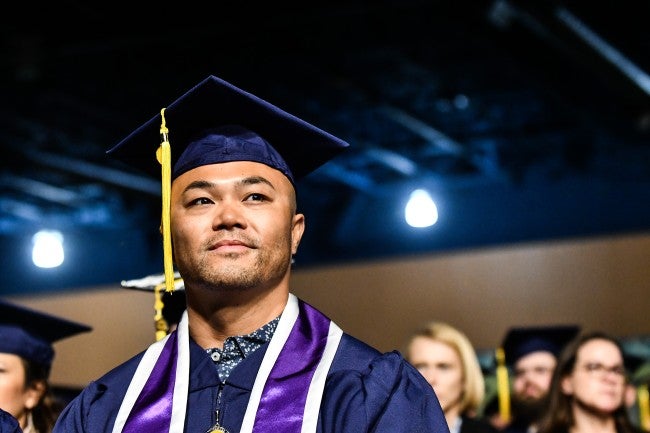 Since our inception, WGU has focused on advancing equity by increasing access to higher education through affordable tuition, online learning options, and competency-based education. We know that education is one of the surest pathways to a better life—by expanding access to learning and the opportunities it affords, we advance equity for all.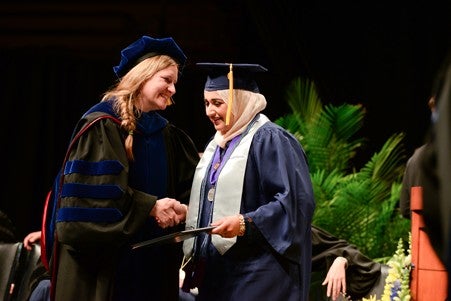 Our goal is to foster a diverse, inclusive environment where students, faculty, and staff can be their best selves as they learn and grow. WGU is committed to promoting inclusion, respect, and acceptance for differences, equal opportunity, and diversity in all of our operations and endeavors.
WGU has an active and growing Diversity, Equity, and Inclusion (DE&I) program, which is focused on advancing equity among all of our stakeholders—students, employees, and alumni. Our DE&I initiatives are aimed at building communities that value each individual and encourage open, respectful conversations.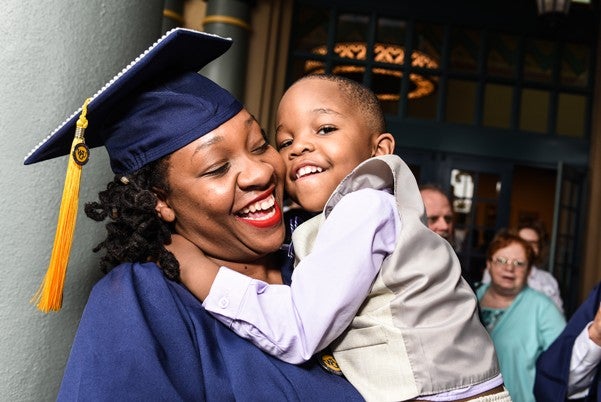 "We are committed to promoting inclusion, respect for differences, equal opportunity, and diversity in our institution. We believe in the power of education and the value of expanding access and opportunity to all individuals."

-Jason Thompson, WGU's Vice President of Diversity, Equity, and Inclusion
Meet Jason Thompson
Jason Thompson is WGU's Vice President of Diversity, Equity, and Inclusion. Jason has more than 20 years of experience specializing in diversity, equity and inclusion, community outreach, strategic planning, and more. Jason earned his bachelor's and master's degree in sociology from the University of Wyoming and has worked at large global organizations leading diversity and equity, including Techstars, INTERGIS, and the United States Olympic Committee. Jason brings a wealth of knowledge and experience to WGU and is focused on helping the university in developing and accomplishing diversity and equity initiatives and goals.
Each June marks the celebration of Pride for the LGBTQIA+ community. No matter what barriers the LGBTQIA+ community faces they remain resilient. Resiliency to stand for what is right, to weather hardships, and to never give up.
Although the struggles may be different, our students also know the value of resiliency. WGU students are making the choice to advance their education while supporting partners, raising families, and working. Night after night spent studying has earned WGU students the nickname "Night Owls". Night Owls succeed because they are resilient. Focused and unwavering in their pursuit. Earning their degrees while balancing multiple priorities isn't easy, but changing their lives for the better makes every late night worth it.
As we celebrate Pride Month, we encourage everyone, no matter how you identify, to take a moment to acknowledge and respect our differences, but more importantly, to appreciate our similarities. It is our drive to achieve more and create a better life and world for ourselves and others.
Share your Pride stories with us on our social media by using #StillWe and connect with other WGU Night Owls.
On June 19th, we will observe Juneteenth, the federal holiday set aside to celebrate the end of slavery in the U.S. and the promise of a new beginning for our Black and African American colleagues, friends, family members, loved ones, and citizens. At WGU, we understand many still lack equitable access to education and opportunity. We are committed to changing lives for the better by creating pathways to opportunity. 
The late renowned actor and social activist, Chadwick Boswick, often said, "It is in time of crisis that the wise build bridges while the foolish build barriers." It is time for us to start building bridges. In a nation marred by social injustice and inequity, we can no longer afford to allow narrowed or blocked paths for anyone. We can no longer turn away as the journey for others is encumbered with bias and hate. Join us in building a bridge to the transformative power of education.  

DE&I Beliefs
We firmly believe that talent can be found anywhere, and we recognize that access to education means access to opportunity. Our goal is to ensure more students have access to higher education that can in turn give them opportunities to change their lives. Learn more about our story.
DE&I Promise
We are committed to equity by ensuring underrepresented groups and underserved communities have access to higher education. We do this by providing flexible, online educational models that are designed for busy, working adults. Learn more about our students.
DE&I Goals
Three themes form the basis of how we fulfill our diversity goals. One, we use a competency-based approach to prepare every student for professional success. Two, we provide accessible and affordable academic programs through the use of technology that allows students to complete their programs independent of time or place. And three, we provide programs to prepare traditionally underserved students for thriving careers in demand in the 21st-century workplace.    

WGU's Nondiscrimination Policies
WGU Equal Opportunity, Harassment, and Nondiscrimination Policy
Western Governors University (WGU, or "the university") is committed to providing a workplace and educational environment, as well as other benefits, programs, and activities, that are free from discrimination, harassment, and retaliation. To ensure compliance with federal and state civil rights laws and regulations, and to affirm its commitment to promoting the goals of fairness and equity in all aspects of the educational program or activity, WGU has developed internal policies and procedures that provide a prompt, fair, and impartial process for those involved in an allegation of discrimination or harassment on the basis of protected class status, and for allegations of retaliation. WGU values and upholds the equal dignity of all members of its community and strives to balance the rights of the parties in the grievance process during what is often a difficult time for all those involved.

Consistent with state and federal law, reasonable accommodation will be provided to persons with disabilities.

It is important that members of the University community understand that the law does not just prohibit discrimination and harassment of employees by employers. The law also prohibits discrimination and harassment between members of the University community more generally: for example, between faculty or staff and a student, between two students, or between a student and an applicant or visitor/guest. The policy applies in all University programs and activities, including, but not limited to, discrimination in instruction, grading, and university employment. In addition, the law prohibits retaliation against an individual for opposing any practices forbidden under this policy, for bringing a complaint of discrimination or harassment, for assisting someone with such a complaint, for attempting to stop such discrimination or harassment, or for participating in any manner in an investigation or resolution of a complaint of discrimination or harassment. It is central to WGU values that any individual who believes they may have been the target of unlawful discrimination or harassment feel free to report their concerns for appropriate investigation and response, without fear of retaliation or retribution.

All complaints or any concerns about conduct that may violate this policy and retaliation should be filed with the WGU Title IX Coordinator utilizing the Speak Up WGUTM reporting system.
Upon receiving a complaint, the Title IX Coordinator will follow the grievance processes described in the Equal Opportunity, Harassment, and Nondiscrimination Policy and Grievance Processes.

Four Colleges, One Purpose