According to an old adage, you never get a second chance to make a first impression, and it couldn't be more applicable in today's red-hot job market.
In a study recently conducted by The Ladders, a leader in professional-level job searches, thirty recruiters were tracked for a 10-week period to observe their on-the-job behavior, including résumé and candidate profile reviews.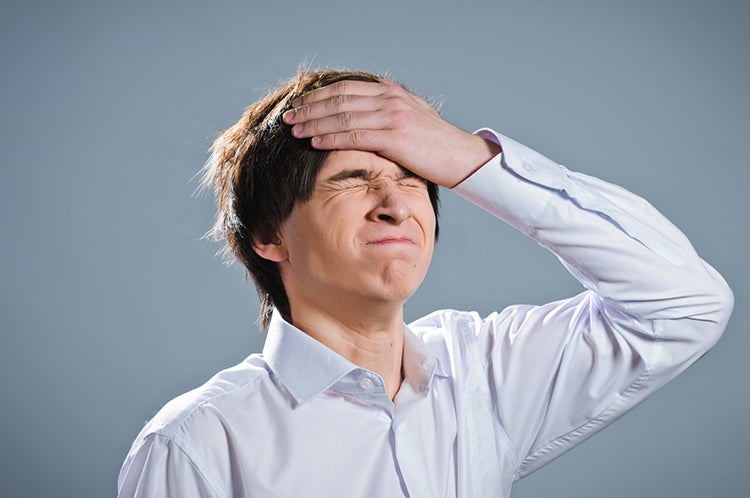 What they found should give any job seeker pause: Recruiters only spend a total of 6 seconds reviewing an individual résumé!
With so little time to make an impression, you want to be certain you aren't sending the wrong message by committing these five common (but avoidable) résumé mistakes.

1. Not having an organized layout.
You've heard the term "elevator pitch," commonly used by business executives to refer to the crystallization of a big idea that eliminates fluff and captures the attention of the listener with the most cogent facts.
Apply this principal to your résumé by paying careful attention to the organization and visual hierarchy of the most important information. Ultimately, recruiters you will spend about 80% of their time reviewing your:
Name
Current title, company and dates
Previous title, company and dates
Education
By prioritizing this information, even a quick scan will reveal that your résumé is worth a closer look. You can achieve this by using bigger type or a bold font to make certain these most important details stand out on the page.

2. Not staying focused on the relevant facts.
A brief, succinct synopsis of your career achievements and industry relevancy will speak volumes about you. Far too many résumé writers feel compelled to convey an essence of their personalities by including photos, descriptions of their hobbies, references to marital status, or affinity for religious or political organizations. This information belongs on your social media pages, not your business credentials. 
When it comes to summarizing your professional accomplishments, skip the trite "career objectives" blurb and focus instead on your prospective employer's needs and the requirements listed in the job post. 

Establish your expertise. Relate a compelling achievement that ties specifically and directly to the responsibilities listed for the position you seek. 

"Career objectives have gone the way of the dinosaur," says Dawn Bugni, a professional resume writer in Atkinson, North Carolina. "They're me-centric statements, but today's job market demands a 'here's what I can do for you' approach."

3. Not keeping it succinct.
Your résumé should be only lengthy enough to support your candidacy for the position and pique the interest of the reviewer. You'll have plenty of time to extrapolate and dazzle them with personality in your follow-up interview.
Generally speaking, a rising young professional should strive to consolidate everything on a single page. An older, more seasoned business executive with years of relevant experience may justify a second page, but most recruiters agree it's rarely necessary to go beyond that.
Customizing your résumé to specific details provided in the job posting will almost always work to your advantage. Today's hiring managers and recruiters know a generic response when they see one, and those will more often than not find their way into the circular file.
If you're serious about pursuing the position, you'll take time to visit the company website to discern some of its core values and organizational goals. The company's website is a good place to start. Once you know a little bit about the company, you can tailor your knowledge and experience accordingly.
In this day and age, it's also becoming increasingly common for large companies to use applicant-tracking software to scan résumés before an actual human ever even sees it, so key words are important.
You might think "customer service" and "client relations" are the same thing, but they might not be interchangeable if a computer is determining whether your résumé ever makes it to the recruiter's in-box. Make sure the words you choose on your résumé accurately match those on the company's job posting.

4. Not choosing your words (and fonts) carefully.
The right typeface can work wonders in helping you express your information in a clear, concise, easy-to-read manner. Standard sans-serif fonts like Arial, Calibri, or Verdana are easy to read and universally compatible on all computers. Stay away from outdated or frilly fonts that can be hard to read, and don't even think about including extraneous graphic elements that might distract a recruiter's eye.
Regarding language, most word processors do a passable job of catching misspelled words, but if you don't know the difference between complimentary and complementary, do yourself a favor and choose a different adjective.
And while we're at it, every business executive is a "motivated self-starter" and a "results-oriented professional with a proven track record of success."  Skip the jargon and clichés, and use valuable words to say something meaningful and compelling about your specific qualifications.
Also, your prospective employer already assumes your references are available upon request – no need to list them on your résumé.

5. Not paying close enough attention to every detail.
Everybody makes mistakes in life, but successful business professionals don't make careless blunders on their résumés. Your qualifications must be absolutely free of typos and grammatical errors. Otherwise, you'll risk a prospective employer coming to the conclusion that you don't know how to write or (even worse) that you just don't care enough to spellcheck and proofread.
Worst of all, one misplaced keystroke in your email address or phone number, and your recruiter's follow-up is going to be answered by a stranger. Take a few extra minutes to ensure all your i's are dotted and your t's are crossed on your contact information.
Lastly, if you're at all wary of the possibility of age discrimination, don't provide recruiters with telltale clues like graduation dates . . . or using two spaces between sentences!
Looking for a new job can be stressful, but it need not be overwhelming. Ultimately, you want to be noticed in today's market as a key contributor, strategic thinker, and team leader. Competency in these areas is developed through experience and study, but don't underestimate the valuable support friends, relatives, and close confidantes can offer when it comes to helping you craft a winning résumé.