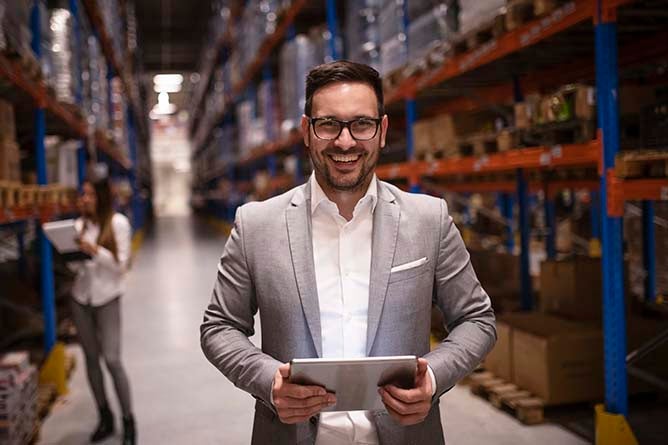 Trade degrees from vocational schools typically take about two years to complete and they teach students skills for a specific role, such as a machinist, welder, or automotive technician. By contrast, a business degree from a college or university imparts a broader, more versatile skill set, but it often takes longer to earn—usually about four years, though there are also options to accelerate the time frame if you're looking to reap the benefits of a business degree more quickly.
If you have a trade degree, getting a business degree could be incredibly valuable. Here are five big reasons why.
1. You could get noticed.
As a trade professional in a competitive job market, you need to set yourself apart. Whether you're up for a promotion or looking for a new job, a business degree can make you a better candidate.
Further Reading: Recession-proof jobs in the business world.
The 2018 employment rate for 25-to-34-year-olds was highest—86 percent—for college graduates with at least a bachelor's degree, according to the National Center for Education Statistics. In addition to providing general education coursework in math, English, and the humanities, business programs also teach the basics of accounting, economics, and management.
2. You could inspire others.
Children whose parents have a college degree are more likely to graduate from college than children whose parents don't have a degree, according to the National Center for Education Studies. Two-thirds of undergraduate students whose parents graduated, earned a bachelor's degree and were on track to graduate after three years; only 48 percent of first-generation college students stayed on track after three years, and 33 percent had already dropped out. If you're the first in your family to earn a business degree, you could become your family's new role model.
3. You could learn new skills.
Trade school graduates have a firm grasp on the technical skills necessary to do their jobs, but they could also benefit from the lessons learned in a business degree program. Math and science courses teach analysis and problem-solving. English courses teach how to research, think critically, and write concisely.
These skills can open up new career paths, particularly when jobs become scarce. In a 2018 Deloitte study, manufacturing executives said that critical thinking was one of the five most important skills they looked for in new hires.
4. You could advance your career.
People with trade degrees tend to start out in entry-level positions and work their way up the ladder. College graduates with business degrees are more likely to start in more advanced roles. Also, some trades can be hard on the body and difficult to continue after a certain point. If you're looking to become a supervisor or manager some day, you might need a degree to get there.
5. You could become your own boss.
The Service Corps of Retired Executives, a nonprofit mentoring group for small businesses in the U.S., reported that 98.6 percent of manufacturing companies are small businesses, and that 75 percent have fewer than 20 employees. If you've thought about starting your own welding or electrician business, you need more than advanced trade skills. In order to be a successful small business owner, you also need the management, finance, and marketing skills acquired in a degree program.
If you're a trade professional, you can get great value from a business degree. It can expand your knowledge base and advance your career. Western Governors University offers several online business degrees to fit your schedule. Get started today!