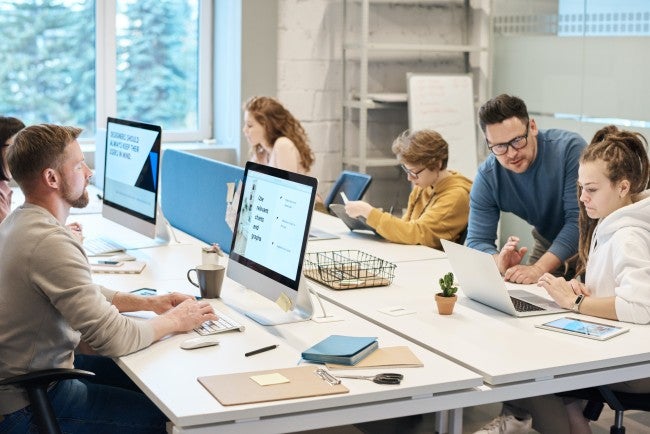 To say the IT industry is booming is an understatement. In fact, 9 of the 15 positions listed on LinkedIn's 2020 Emerging Jobs report were in information technology. So how can you get your foot in the door? How can you impress employers with your technology credentials and skills? Consider one of the many fantastic entry level positions IT affords.
What are good entry level IT jobs?
Entry-level jobs are a great choice for recent graduates or those new to IT because they don't have the stringent education, certification, and experience requirements common to mid- and senior-level information technology positions. Most just require a bachelor's degree. But for some, you may need only an associate degree or even an internship or certificate to get hired.
While a master's degree may be necessary to secure a role in IT management in the long-run, there are many lucrative and fulfilling positions available at the entry level to gain experience and prepare to further specialize. Thankfully, IT is one of the many degree programs offered online—making it even easier to get started. 
Once you've earned your online IT degree, you may struggle with deciding which career path you want to take since there are so many outstanding options. This guide is meant to be a useful tool to help you evaluate the best entry level jobs that could work for you, helping you cash in and meet the rapidly growing need for IT pros.
Job Description—Business analysts help businesses improve their overall processes, services, products, and software. You'll identify key issues by analyzing data and documents or interviewing employees, then create a game plan for resolution.
Job Requirements—Although there are no set requirements for an entry level business analyst role, most openings specify a bachelor's degree in business, management, finance, or computer science. Key skills include communicating (since you'll be working with a variety of individuals), problem-solving (the job's primary role), negotiating (to maintain a balance between customers and goals), and critical thinking (to determine the best conflict resolution).
Salary Range—According to Glassdoor, the average annual wage for an IT business analyst is $68,346. And with 61% of analysts having just zero to four years of experience, it's a very accommodating entry-level job.
Job Outlook—Due to the increased reliance on information and data in business, the demand for business analysts is exploding, recently growing from 364,000 to 2,720,000 jobs, with openings at the entry level expected to surge by 28%!
Quality assurance analyst.
Job Description—Quality assurance analysts help plan, design, and execute testing on simple to complex implementations across software, telecom, and reporting systems. Working collaboratively between IT and business units, you'll develop tests, validate results, and ensure specified requirements are, in fact, testable.
Job Requirements—You'll need excellent communication skills, strong problem-solving abilities, and  meticulous attention to detail for success in this role. A bachelor's degree in computer science or information systems is also helpful to be a competitive candidate—although experience in quality inspection, auditing, and testing and knowledge of QA applications can suffice.
Salary Range—The national average salary for QA analysts is $72,834 (ZipRecruiter), with entry-level jobs averaging $47,178 and the top 10% earning $140,000. So there is a lot of room for pay increases based on your continued experience and education.
Job Outlook—With the rapid growth and use of new technology, especially within healthcare, quality assurance analysts will be in high demand for system testing and QA control. That's why experts predict a 9% job growth rate over the next decade.
Job Description—Working in an enterprise environment, PC technicians provide hands-on tech support by diagnosing problems, installing software and hardware, and overseeing repairs. You'll typically work in a live environment assisting users or setting up large-scale systems for new offices or organizations.
Job Requirements—If you're still working on your bachelor's, this is a great entry-level career to pursue since it doesn't require a degree and can give you excellent on-the-job experience. Obtaining a CompTIA A+ Technician certificate is definitely helpful in securing this role and requires only a few months of training. But being a quick learner with a working knowledge of Windows, networking, and PC hardware can also land you an entry-level position.
Salary Range—Because PC technicians need less experience and education than other entry level information technology occupations, the job's base pay is lower as well, averaging at $30,531 (Glassdoor). However, since many techs are paid hourly, there is the opportunity for overtime pay, which can significantly raise your salary.
Job Outlook—As organizations continue to update their computer software and equipment, more PC support services will be needed, which explains an above-average job growth rate of 8% through 2029. And, of course, there's always a steady demand for personal PC repair.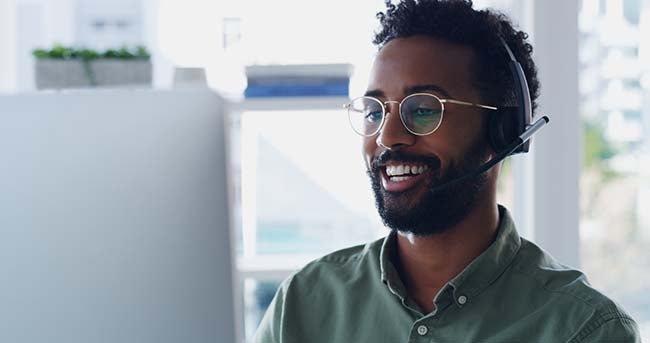 Job Description—While not a true IT position, these entry-level jobs can get you into the information technology field. As a technical writer, you'll create documents relating to an organization's products, services, and processes, including FAQs, white papers, how-to guides, journal articles, and instruction manuals. Basically, it's your job to distill complex, technical information into easy-to-understand content.
Job Requirements—Technical writers usually have experience in or knowledge of a technical subject area, such as engineering or information technology. A college degree is also usually required, as well as excellent written communication skills.
Salary Range—This is one of the highest-paying entry-level IT occupations with a $72,850 median annual salary and a salary range of $44,320 to $117,250 (Bureau of Labor Statistics).
Job Outlook—The job growth for technical writers is good, due to the growing need for scientific and tech products and web-based product support. Thus, the BLS predicts a sizable 7% growth rate over the next 10 years.
Job Description—The role of a web developer is to communicate with clients about what they want or need for their websites. In addition to developing a website's design and functionality, you'll also work to resolve the site's user issues. And you'll be in charge of the website's performance, closely monitoring its speed and traffic capabilities.
Salary Range—This is another high-paying entry-level IT position with annual salaries ranging from $39,550 to more than $142,080. Your background, education, and experience will all affect your base salary.
Job Outlook—Last year there were 174,300 web developer jobs with an expected growth rate of 8% through 2029 (much faster than the national average).
Computer systems administrator.
Job Description—Computer systems administrators are responsible for the day-to-day operation of their organizations' networks. You'll prepare, install, and support the entire network's systems, including its data communications, intranets, local area networks (LANs), wide area networks (WANs), and network segments. You might also be tasked with optimizing network performance and establishing security protocols to thwart system threats.
Job Requirements—Most entry level positions require a bachelor's degree in computer or information science, computer network or system administration, or even computer or electrical engineering. Many computer systems administrators continue to take courses and earn certifications throughout their careers since network tech is continually evolving.
Salary Range—The current median salary for network and computer systems administrators is $83,510, with the top 10% earning $132,520 and the bottom 10% earning $52,370. This is the highest paying entry-level career in our guide.
Job Outlook—While the pay is high, the 4% job growth outlook is average because an increase in cloud computing could raise the productivity levels for computer system admins, which may stabilize their job growth compared to other IT occupations.
How to be qualified for an entry level IT job.
A common thread across all of the jobs we've covered is degree attainment. Experience from internships and entry-level certifications can qualify you for some of these occupations. But to best position yourself for employment and to raise your starting pay, you'll need to get a bachelor's degree.
As mentioned earlier, earning your degree online is one of the fastest and easiest ways to do so. However, not all online universities are alike. WGU's College of Information Technology, for example, has expert-designed programs with certifications included—saving you time and money. In fact, WGU has been named a Best Value School by University Research & Review for the past seven years.
At WGU, you can build on the IT knowledge and skills you already have by quickly moving through familiar content to graduate faster. We also offer numerous scholarships to make our low, flat-rate tuition even more affordable. And our degrees have excellent ROI, with a recent Harris Poll reporting that WGU students earn, on average, $20,300 more within four years of graduation, compared to the national average of $8,200. 
Other tips to break into your entry-level IT position are to go where the jobs are and to be willing to learn, be adaptable, and be patient. This will all help to ensure you get the most out of your entry-level IT position. WGU can also help you get the hard and soft skills you'll need to be successful. Best of luck on your new journey into the rewarding world of information technology!