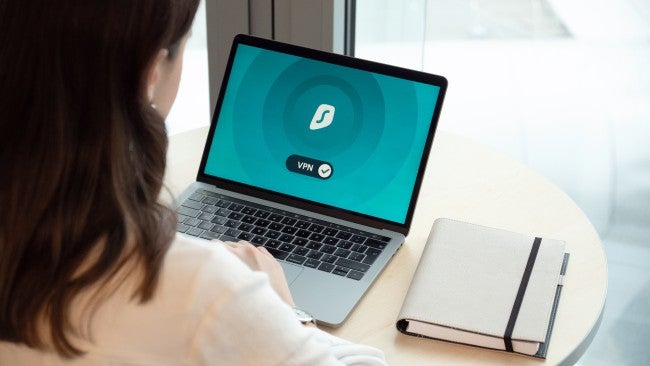 You hear about it all the time, dark cyber criminals lurking on the web, waiting to steal your information or your money. You may think it sounds like some distant problem only involving deep hackers, but the truth is that cyber crime can impact every person and every industry, every day. Research predicts that cybercrime will cost the world $10.5 trillion by 2025 and that $445 billion is lost each year to cyber criminals. These criminals can use all kinds of different attacks such as ransomware or phishing to prey on individuals or companies.
These cybercriminals may break through computers and get access to credit card information, names, birthdays, government records, and other sensitive information. They may also take computers hostage and demand ransom payments in order for the computer to be released. Still other cyber attacks involve getting you to download spy or spam software that will ruin your machine. All of these different kinds of cyber attacks focus on stealing identity, money, or sensitive information and exploiting individuals and companies. Cyber criminals can work for governments, companies, or as individuals trying to hack into computers and steal whatever money and data they can. Threats are constantly changing and adapting as technology grows, making these criminals some of the most sophisticated in the world. The internet and technology are relatively new to the world—there aren't as many regulations, countermeasures, or standards as there are for other industries. Organizations are working to make their online systems private and secure, but changing technologies make it hard to stay up-to-date. All of these elements work together to make cyber crime extremely sophisticated and difficult to track.
Cyber crime may seem bleak and overwhelming, but luckily there are professionals who are ready to lead the charge in protecting data and information. Cyber security professionals spend their careers devoted to developing and utilizing software that help keep computer-based systems safe and secure. Every day is different for these professionals.
Are you interested in defending individuals and organizations from these new criminals? If you find cyber security intriguing, this comprehensive guide will help you learn more about earning a degree and starting a career in this exciting field. Get answers to all your cyber security degree questions and get started on the path.
Cybersecurity career options.
Is cyber security boring? Is cybersecurity fun? What kinds of jobs are there in cyber security? You may be asking yourself all of these questions if you're considering a future in cybersecurity. It's important to understand what career options are available in the cybersecurity field, and the best way to pursue them. Some of the best jobs in cyber security include:
Cybersecurity analyst. A cyber security analyst's job is to keep an eye out for cyber threats, managing and configuring the tools that monitor network activity, and analyzing the reports that come back to check for unusual behavior. They identify network vulnerabilities in their organization through vulnerability scans, and then apply security patches and software to increase protection. These professionals are key in helping an organization be aware of any cyber threats coming their way, and working to strengthen their systems. 

Penetration tester. Penetration testers or ethical hackers do the exact same thing as cyber criminals, but in a way that actually helps an organization. Penetration testers work to find the vulnerabilities and issues in an organization's system before the bad hackers do. They work to see where there could be security breaches, then help the company utilize software or security systems to remove the vulnerability and keep their data safe. Penetration testers may work for an organization, or may be hired as a cybersecurity consultant to help an organization learn about their systems and where they can be improved.

Cybersecurity engineer. Cyber security engineers are the ones that create and update security systems to protect an organization against cyber threats. They need to be up-to-date on cybersecurity technology to make sure an organization has the best possible option. They work closely with the IT team of an organization to put a plan in place in case of a cyber attack. They are responsible for creating solutions to problems, increasing security options, implementing security policies for the organization, responding to cyber threats, and more. 

Cybersecurity architect. Cyber security architects are responsible for building and maintaining the network security architecture of a company. Like a building architect, these security architects need an overall idea of what the organization uses on a technical level. They take this blueprint to create a security structure that can protect the entire organization. They use vulnerability testing and risk assessments to identify what the company is up against, so they can build a security system that will directly meet the organizational needs.

Cyber security auditor. Security auditors design and manage audits for an organization. They review all of the security measures and information safeguards that an organization has to ensure they are as efficient and secure as possible. The auditor then will interpret the data, carefully going through all of the information logs to see why a breach happened and where. They then help find solutions to the problems that they have found.

Chief Information Security Officer (CISO). A CISO or Chief Information Security Officer is a senior executive whose entire job is to oversee the security team of their organization. They keep the other executives involved in the security needs of the company, they work with vendors, companies, and government agencies to discuss security options and strategies, they work with budgets and finances to keep the security team on-track, and much more. What a CISO does on a daily basis will largely depend on the size of their organization, and what they specialize in. 
In the cyber security field, it's most common for professionals to work their way up the ladder. Many cybersecurity positions require 3-5 years of experience. This may mean that professionals work in another IT field for a time, such as software programming or network operations. This experience can help them understand the inner workings of software systems so they are prepared to secure them. Cyber security involves understanding how the back end of technological systems work so they can be secured, so experience in programming languages, network operations, and software systems is vital to success. Professionals are able to gain experience and work their way up the ladder over time to the top positions in the field. 
If you're looking for a profession that is exciting, lucrative, and always changing, cyber security could be the perfect fit for you. Being an expert in cyber security involves understanding important fundamentals, and also being willing to always continue learning because technology changes so rapidly. For many professionals, this is exactly what makes cybersecurity so exciting and worthwhile. 
Does cybersecurity pay well?
Like many IT professions, cybersecurity can be an extremely lucrative career choice. Because the field is fairly specialized and the work is so important, it's one of the highest paying career options even in the IT field. And the salary levels rise in the field regularly. Cyber security professionals can expect to see competitive pay even in entry-level positions, anywhere in the country. The size of the organization where you work, your education level, and your experience in IT and cybersecurity all will directly impact how much you can earn. Some common jobs and average yearly salaries include:
Cybersecurity analyst
$102,000
Cybersecurity engineer
$95,500
Penetration tester
$87,737
Cybersecurity architect
$123,000
Cybersecurity auditor
$88,000
What's the job outlook for cybersecurity?
It's important to understand the work environment and job outlook for cybersecurity professionals. Cybersecurity positions are expected to grow 31% by 2029, nearly 5 times faster than the national average for job growth. This is because cybersecurity is continually needed in every company and industry. Nearly every organization uses a website and software systems to store data, and has computers and devices that their employees use. This means that every organization is vulnerable to cyber threats, so they need cybersecurity professionals and experts to help them fight off threats and strengthen their systems against attacks. As every organization and industry works to improve their safety, cybersecurity professionals will continually be needed to help.
Additionally, there are more cybersecurity jobs available than qualified candidates. Across the US, there are nearly 2 job opportunities for every cybersecurity professional. This field is continually growing and evolving, meaning that there are more job options ahead. And the number of job opportunities grows considerably with education—93% of cybersecurity job postings state the candidate needs at least a bachelor's degree in order to qualify, making a cyber security degree an optimal choice. Additionally, a master's degree can help candidates stand out from the crowd for higher cybersecurity positions.
Cybersecurity work environment.
Cybersecurity professionals can work directly for an organization, or they may work for a third-party cybersecurity agency that is hired out to do work for a company. Larger organizations will have their own security infrastructure in place to help keep their data and information safe, while smaller businesses may rely on hiring out cybersecurity teams to perform audits and consult on their safety. Every industry, from businesses to government agencies, from school districts to healthcare, need cybersecurity measures in place to help keep information safe. Cybersecurity professionals can work and specialize in virtually any industry setting imaginable, giving them many career opportunities and great job stability.
But how many hours do cybersecurity professionals work each week? Typically 40 hour work-weeks are normal for these professionals. However, sometimes cybersecurity employees need to work overnight or on weekends to set up security measures, and may need to drop everything at a moment's notice if there is a security breach. Some cybersecurity professionals are "on call" on weekends or holidays to ensure there are no attacks made while everyone else is out of the office.
Cybersecurity professionals tend to enjoy high job satisfaction—their work is geared toward helping others which is extremely rewarding, but is also exciting and challenging. This is why many cybersecurity professionals thoroughly enjoy their work and continue to climb up the ladder in the field.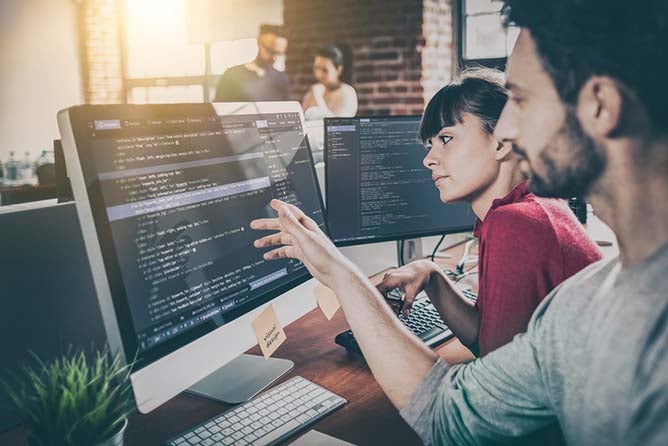 What degree is best for cybersecurity?
Do you need a degree in cybersecurity? Where can you get a degree in cybersecurity? Is cybersecurity a good major? If you are thinking that a cybersecurity career could be a good fit for you, the next step is to figure out how to get there!
There are a few degree options you can pursue on your way to a career in cybersecurity. Some professionals opt for a computer science or software development degree to help them get started. However, a degree or major in cybersecurity is typically the very best option. A specific degree program in cybersecurity can give you important security skills that will be valuable in your career. For example, WGU's online bachelor's degree in cybersecurity gives you skills in network architecture, data management, web and cloud security, information assurance, information systems, scripting and programming, and more. These online bachelor's degree courses will be key in preparing you for cybersecurity work in the field.
If you're interested in the field of cybersecurity, a degree or major in cybersecurity is likely the best fit to help you be prepared. You can also pursue a career in cybersecurity if you have a computer science, computer networking, software development, or other information technology degree. Your computer science or other information technology degree can be important in helping you learn about other information systems and processes that can be important to your future career.
If you don't have a bachelor's degree in cybersecurity, but have a bachelor's degree in computer science or computer networks instead, and are interested in the cyber security field, a master's degree in cybersecurity can be an ideal way to move into the information security space. A master's degree in cybersecurity will give students more skills and knowledge about cybersecurity management and structure, digital forensics, and information assurance, helping them move to higher positions in cybersecurity. A cybersecurity master's degree can help IT professionals enhance their skillset, preparing them to take a leadership role in protecting data and information for organizations. For example the master's degree in cybersecurity and information assurance at WGU focuses on digital forensics, cryptography, computer network and network security, along with cyber security management. This cyber security degree is an ideal stepping stone for those interested in information security in their career. Additionally, a cybersecurity degree that offers industry certifications is ideal. My experts in the industry care equally about certifications and degree programs, so finding one that offer you both is key.
How difficult is a degree in cybersecurity?
A cybersecurity degree is challenging because cybersecurity work is challenging. So how do you know if a cybersecurity degree is right for you? A cybersecurity degree is ideal for those who are interested in IT, are good at problem solving, like math or languages or other complex learning, and would like to help others. A cybersecurity degree doesn't have to be extremely difficult—for many students the subject matter is extremely interesting and fun, so they find the rigor and challenge very exciting. 
And some schools like WGU work to make a cybersecurity degree more attainable for students. While courses are still rigorous, WGU allows students to work at their own pace. So if a course or subject is particularly difficult, you can go slower and really spend time learning it. If you already have experience in an area or understand the material easily, you can move quickly through it. This allows students to really understand and learn, ensuring that they can devote the time they need to more challenging topics. WGU also offers top faculty who can help answer questions and ensure students understand the material, as well as cohorts of students who can help each other through their courses. 
Do I need cybersecurity certifications?
Additionally, some cybersecurity degree programs like the online bachelor's degree and master's degree programs at WGU offer top industry certifications along with your degree. These industry certifications help boost your résumé before you even graduate and demonstrate your knowledge and experience in the cyber realm. Certifications are crucial in the IT industry as they demonstrate specific knowledge and understanding on certain programs or systems. They help demonstrate ongoing education, that you are up-to-date on industry trends, and show your ability to learn new programs as they arise. Certifications often go hand-in-hand with an online cyber security degree to show that you are well prepared and equipped for your future.
Cybersecurity bachelor's certifications.
WGU offers many certifications along with the cybersecurity online bachelor's degree (at no extra cost!) including:
Certified Cloud Security Professional (CCSP) – Associate of (ISC)² designation

Systems Security Certified Practitioner (SSCP) – Associate of (ISC)² designation

Certified Encryption Specialist (EC-Council ECES)

Certified Incident Handler (EC-Council ECIH)

Certified Internet Webmaster – Web Security Associate (CIW-WSA)

A+ (CompTIA)

Network+ (CompTIA)

Security+ (CompTIA)

Project+ (CompTIA)

IT Operations Specialist (CompTIA)

Secure Infrastructure Specialist (CompTIA)

ITIL®1 Foundation
Cybersecurity master's certifications.
WGU also offers important industry certifications in the online master's degree program (at no extra cost!) including:

EC-Council Certified Ethical Hacker

EC-Council Computer Hacking Forensic Investigator (CHFI)
WGU coursework prepares students to take these exams as part of their degree program. Students don't have to pay for expensive certification preparation courses or books, or pay for the exam. Instead, all the exam costs are included in their tuition. This makes getting industry certifications extremely simple and efficient, helping more students boost their résumé faster.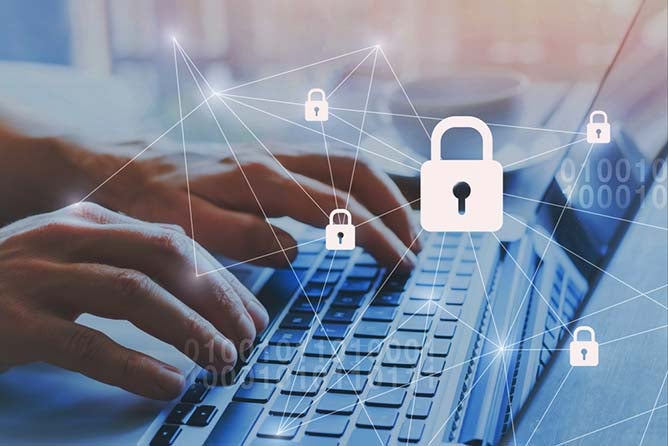 Is a cybersecurity degree worth it?
Earning a cybersecurity degree will increase your opportunity for earning potential and open the door to high-paying job opportunities, give you stability in an in-demand market, and can set you up for a lucrative and exciting career. Around 93% of cybersecurity job postings require at least a bachelor's degree, so earning a degree in cybersecurity is an important place to start.
And at WGU, your ROI makes a degree absolutely worth the cost and time. WGU graduates on average see an $18,200 pay raise just two years after graduation. 
An online cyber security degree can give you hands-on coursework that will prepare you for the rigors of protecting actual data and companies. It will help you learn about current cyber systems, and prepare you to learn new ones as they are developed. It may even help prepare you to develop those new security systems yourself! An undergraduate or graduate degree program could be the difference-maker in your career, setting you apart and giving you credentials and skills to help you thrive.
So at the end of the day, is an online cyber security degree worth it? Absolutely! When you consider the salary opportunity and the career outlook of cybersecurity professionals, it seems obvious that a degree in cybersecurity will absolutely be worth your time and effort.