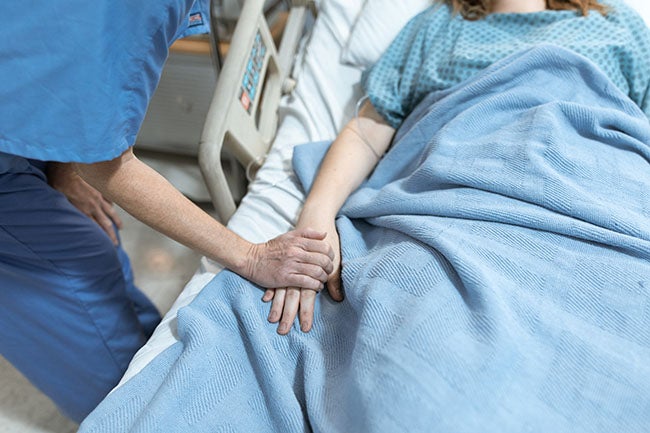 Are Certifications Important for Nursing?
All nurses can benefit from earning certifications, but they're especially beneficial for new nursing school graduates. If you're entering the workforce with minimal experience, credentials are a great way to prove your skills and commitment to professional growth. In fact, there are several general nursing certifications you can earn before beginning your first nursing job that can give you a competitive edge over other candidates.
For those who want to land a specific role as a registered nurse, such as an emergency nurse, a neonatal nurse, pediatric nurse, or mental health nurse, specialty certifications can help you hone your skills and expand your resume. Additionally if you want to advance your career and become a nurse executive or nurse educator, being board certified or pursuing specialty certifications can be key. According to an American Nurses Credentialing Center survey, 86% of nurse managers said they would hire a certified nurse over a non-certified nurse, if all other factors were equal. A majority of those managers said the main reason was that certification proves a nurse has a knowledge base in a given specialty.
If you're serious about growing your skills and experience as a new registered nurse, here are some of the best certifications to consider.
General Nursing Certifications
As you explore potential certifications, keep in mind that some require hours or years of experience or a specific nursing license. Make sure that your license makes you eligible for the certification you want before you start the process.
Advanced Practice Registered Nurse (APRN)

APRNs are registered nurses who've earned a master's or doctoral degree to pursue advanced roles in healthcare. Some of the jobs you'll be prepared for with an APRN include a clinical nurse specialist, nurse practitioner, nurse anesthetist, or certified nurse midwife. Each of these roles requires a specific certification but, generally speaking, all APRNs must have a Master of Science in Nursing and likely an RN license. Most programs will require a few years of work experience as well. After completing your APRN degree program, you might need to pass a certification exam from the certifying organization for your specialty.
If you already know you want to be in a role that requires an APRN, it might be smart to get your APRN certification at the beginning of your career so you can move quickly into your chosen specialty and start gaining your required work experience.

The cost for the APRN certification will vary based on your specialty, and fees can range from $100 to $1,000. Also, keep in mind there might be renewal fees to maintain certification, and those can range from one to five years.

Basic Life Support (BLS)

A BLS certification program teaches you the skills to support a victim of cardiac arrest, choking, and drowning through CPR and resuscitation training. This certification is ideal for new nurses because there are no prerequisites to begin the program, and it's often a requirement for most healthcare industry jobs.
The American Heart Association and American Red Cross both offer BLS certification, and fees range from $85-$110. Once certified, you're required to renew your certification every two years to say up to date with guidelines.

Pediatric Advanced Life Support (PALS)

This certification is geared toward nurses who want to work with children. If you're interested in pediatrics, this certification will prepare you to recognize and respond to emergencies in infants and children and provide them life-saving care.
While PALS does cover BLS information, you must be BLS certified to qualify for the exam. The PALS certification involves a two-day course that includes a written and practical exam. Fees range from $80-$200. Upon successful completion of the course, your certification is valid for two years. You can renew your certification through your employer, American Heart Association and/or American Red Cross.

Telehealth Nursing Certification

Jobs in virtual healthcare are on the rise, making it a great time to be a telehealth nurse. These nurses utilize the latest technology to provide distance healthcare to patients through monitoring and virtual visits.
While telehealth nursing doesn't currently require a specific certification, the Ambulatory Care Nursing certification contains content on telehealth nursing that can help equip you with the skills necessary for this role. Certification is available through the American Nurses Credentialing Center (ANCC), and exam fees are around $300. This credential is valid for five years.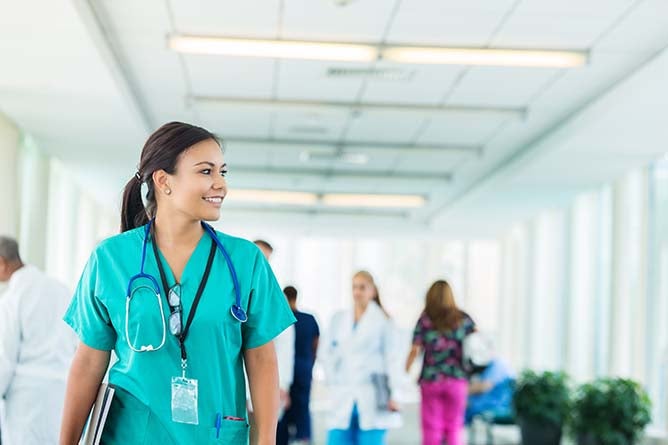 Specialized Nursing Certifications
After working a few years in a hospital or clinic setting, you might find a specific area of nursing aligns more with your interests and skills. In that case, many nursing specialties offer certifications. Specialized nursing certifications prove your skills, clinical knowledge, and experience go beyond the professional license you hold. Earning these certifications can also help increase your salary and open more career opportunities.
Nurse-Midwife

If you have an interest in women's health and prenatal and postnatal care, becoming a Certified Nurse Midwife (CNM) can be an excellent career move. CNMs help mothers and babies have safe, healthy deliveries.
Nurse-midwives are different from labor and delivery nurses in several ways. Namely, CNMs are advanced nurse practitioners, meaning they need an advanced degree, specialized certification, and training to practice. Labor and delivery nurses are RNs who're trained to take care of mothers in labor. They monitor vital signs and look out for possible complications; however, when it's time for delivery, they call in the doctor.

To become a CNM you must complete a nurse-midwifery program accredited by the Accreditation Commission for Midwifery Education (ACME) and pass the American Midwifery Certification Board (AMBC) exam. The computer-based exam is multiple choice and tests your knowledge of medical and nursing theory and clinical skills. The exam fee is $500, and you must complete and pass a recertification exam once every five years.

Oncology

Oncology nurses are specialized caretakers who help cancer patients get their treatments and hopefully progress toward remission. They assist with medication, mitigate symptoms, help explain treatment, and attend to the patients' families while they are being treated.
To apply to take the Oncology Certified Nurse (OCN) exam, you'll need 1,000 hours of oncology RN experience—plus, one year as an RN and 10 contact hours in the field of oncology. The test covers questions on oncology nursing practice, treatment modalities, symptom management, palliative care, and more. Certification lasts four years and costs anywhere from $225 to $315.

How Much Do Certifications Cost?
Costs will vary based on which certification you choose, but generally speaking, you can expect fees to range from $100 to $1,000. You'll also want to keep in mind that some require an initial or annual fee, and many require renewal fees to maintain certification. Renewal periods can range anywhere from one to five years. Some have different options for renewal, depending on the certification. In some instances, professional activities such as continuing education classes or volunteering can satisfy renewal requirements.
If you're adding up all the costs that go into a nursing certification, it's definitely not cheap. However, certifications are a solid investment that can pay off in the long run.

According to a salary research report by Nurse.com, nurses with a professional certification in the top 20 nursing specialties earned on average 23% more than those without. In addition to the salary boost, the study found certified nurses also enjoy more opportunities for career advancement.

When you earn an online nursing and healthcare degree at WGU, you'll be ready for many of the industry certifications mentioned above. Take a look at our program offerings and find your perfect fit today.