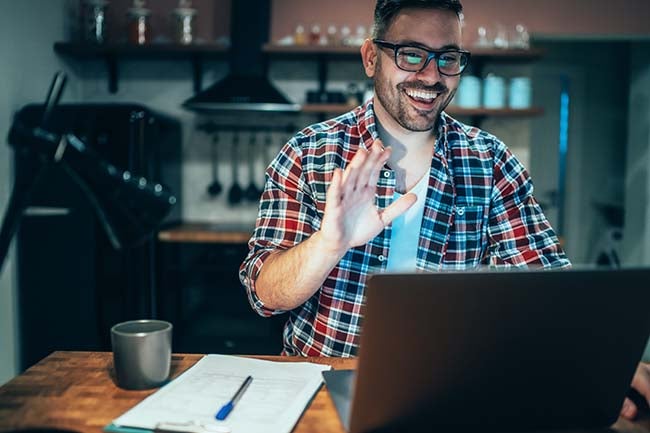 Business degree programs are on the rise, and they're becoming increasingly specialized to meet a diverse set of professional skills that are in high demand from employers.
The job search site Indeed says that a business degree "may well be the most marketable degree in the entry-level job market." And these days, there are many business degrees that meet market demands. Those most in-demand options include degrees in IT management, healthcare management, marketing, human resources management, and accounting.
Degrees in Accounting and Business Management
According to the U.S. Bureau of Labor Statistics, the business and financial occupations sector will add 476,200 jobs by 2029. The 5% growth rate projected by the bureau, driven by "globalization, a growing economy, and a complex tax and regulatory environment," outpaces the average for all occupations. There will be a strong demand for accountants, auditors, market researchers, and data-driven marketers, to name just a few.
Accountants are in demand across every industry. Most companies need accountants who can help an organization prepare and file taxes, manage audits, and compile financial documents. No matter the company or employer, taxes must be filed and financial accounting documents must be audited and reviewed.
Highly qualified candidates for these jobs can also develop their professional skills to provide more advisory and analytical roles, in part because automated processes are taking over the more mundane aspects of accounting. Accounting degree programs teach more than basic bookkeeping. Accounting students can also expect to learn how to evaluate and manage business performance and develop the financial skills to help keep companies running smoothly.
Degrees in Marketing
Not all business students are interested in the same careers. Students interested in learning more about business strategy, consumer demand, and digital communication techniques might find a business degree in marketing more up their alley. This specialized degree won't just prepare them for jobs in sales and promotions; it will also position them for high-level executive leadership opportunities.
Chief marketing officer is increasingly seen as a critical leadership position with the ability to drive revenue and advance an organization's mission.
"Marketing's moment is now," according to McKinsey, which adds that 83% of global CEOs see marketing as a "major driver for growth." Marketing executives who can help their organizations understand consumers and develop stronger relationships with their audiences and key stakeholders will be indispensable.
Demand for marketing managers, in particular, is expected to grow. By 2029, according to the Bureau of Labor Statistics, there will be 19,000 more marketing managers—making for an above-average job growth rate of 7%. A cutting-edge marketing business degree program can equip future marketers with skills in digital marketing, marketing strategy, and economic principles, and it can help them develop holistic career skills, such as project management and cultural and emotional intelligence.
Business Degrees in HR, IT, and Healthcare
People with proven business acumen will always be in demand, no matter the industry. But some high-growth industries and sectors are worth taking a closer look at. Developing business expertise in information technology, human resources, or healthcare is something students can pursue right away in a degree program.
In HR management, qualified professionals use strong interpersonal skills to manage employment policies and shape company culture. These functions are shifting, and they have become even more important as the remote workforce grows. The Bureau of Labor Statistics projects that HR manager employment will grow by 6% by 2029.
The IT sector is fast-growing, lucrative, and looking for business managers who can lead IT teams in any industry. IT degree students will develop skills in management and leadership, as well as in IT-related fields such as networks, cybersecurity, and information systems management.
The healthcare sector is growing, too, and it's in increasing need of professionals with sharp business acumen. Health information managers oversee digital medical information and operations. Candidates will need specific healthcare industry knowledge and an understanding of how businesses operate.
Affordable Business Degree Programs
The growing demand for business degree programs means there are plenty of options to pursue for those interested in business, covering both bachelor's and master's degrees. Through WGU's competency-based model, students earn their diploma at their own pace, without having to hit the pause button on their careers.