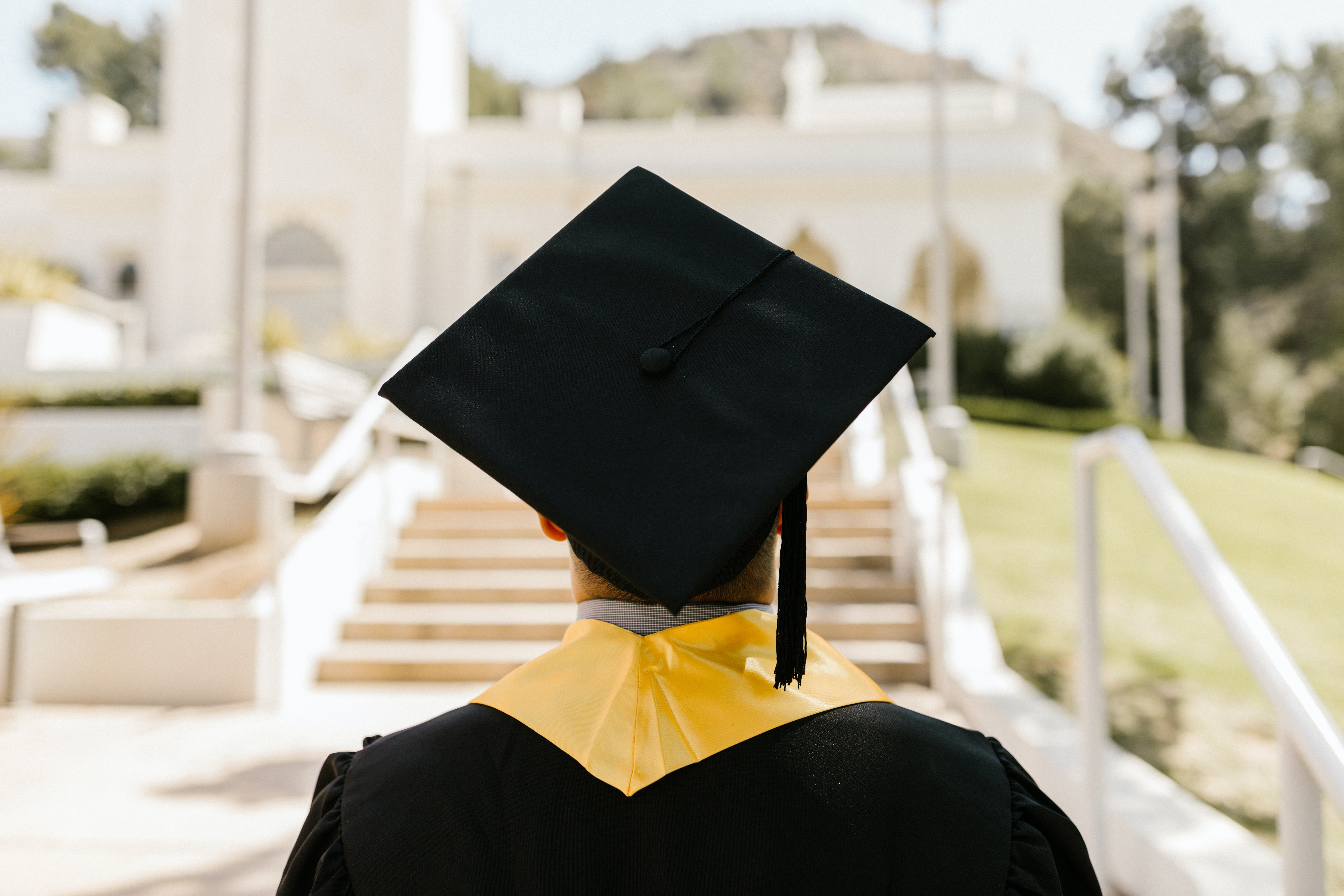 by Scott Pulsipher
WGU President
College can be costly, and for many the reward doesn't merit the financial burden. 
For a privileged segment of the population, the current cost of pursuing higher education is worth the lifetime of higher income and greater economic stability that come with it. But for individuals from lower socio-economic backgrounds, traditional college options often present significant risks relative to their rewards. Data on postsecondary outcomes show our most vulnerable students are disproportionately likely to leave college with considerable debt and no degree, or at best one that took far more than four years to earn; and post-college earnings for low-income students are generally lower than those of their wealthier peers.
As institutions we must do better to ensure education is a pathway to opportunity that can be traveled by every individual. When debt overshadows the opportunities education unlocks, what else can we expect but mistrust and skepticism about the value of higher education?
To that end, leaders in education need to challenge our assumptions about what students want and need to succeed. We need to be brave enough to depart from traditional models that do not serve students well and embrace new models that do. And we need innovation to drive not only institutional efficiency, but also system-level changes that result in economic and social mobility. At Western Governors University (WGU), we're working to flip the script on public perceptions of value by earnestly pursuing three core value propositions. While institutional business models will necessarily vary, the following can act as guideposts for any college or university committed to improving students' return on investment.   
Improve the relevancy of learning outcomes and credentials
To ensure students derive real value from their credentials, programs and learning outcomes must be carefully designed to align with the rapidly changing opportunities of our future economy. To that end, WGU only offers degree programs and industry certifications that can lead to in-demand careers, drawing on a large volume of data that points to where the workforce is going and which skills are needed for specific roles. We then validate these findings with our advisory councils and work with domain experts in the field to help us design our curriculum, associating those skills with high-value, assessable workforce competencies. But the skills students accumulate through their education mean little without a way to talk about them and a mechanism to verify them. The university confirms that students are competent through our high-quality assessment program, so employers can confidently trust that WGU students are able to perform the skills and competencies that we claim they can. We're also partnering with other stakeholders to build a common language around skills so educators, employers, and job seekers all mean the same thing when communicating through job listings and course descriptions.

Enhance the student experience
There are a multitude of interdependent factors that can positively or negatively influence students' engagement in their coursework, their overall wellbeing, and their feelings of preparedness for the real world. At WGU, we're passionate about addressing the full range of students' social, emotional, and experiential needs and work to positively influence factors that are within the university's control via personalized instruction and support. For instance, our technology gives us insight into how students are engaging with content, how they're interacting with their mentors and course instructors, and how they perform on their assessments, enabling more data-driven and targeted interventions for individual students. We also recognize that human engagement is key, and employ a mentorship model that pairs each individual student with a program mentor who provides guidance throughout their studies. It's the mentor's job to adapt to the individual style and dimensionality of a given learner, providing personalized support and encouragement such that they increase the probability that every student succeeds.  
Curve costs
Regardless of what results from President Biden's student loan forgiveness plan, it's clear that the crippling level of student debt in this country is the symptom of a larger problem: too many learning experiences aren't designed to be affordable in the first place. We can all agree that carefully manicured campuses and state-of-the-art gymnasiums are nice—and maybe worth the cost for a privileged few—but when the majority of an institution's spending is unrelated to instruction, it's time to reconsider what matters most to students. WGU aggressively cuts costs that don't directly contribute positively towards student outcomes; whereas private nonprofit and public schools devote just 27% of their spending on course delivery and instruction, we devote roughly 60% (inclusive of our investment in teaching and learning technology). The university has also found success by leveraging competency-based education, enabling our students to progress through their courses as soon as they demonstrate mastery. Coupled with a financial model that charges students a flat rate per six-month term regardless of how many courses they take, our students are able to complete their credentials more quickly, saving them time and money. But it's equally critical institutions consider the additional debt students acquire when taking out loans and empower individuals with better information about the total cost of attendance and expected costs of financing. With that in mind, I'm incredibly proud of the fact that our responsible borrowing initiatives have helped nearly half of our undergraduates complete their degrees without taking out a loan.
The Postsecondary Value Commission, supported by the Gates Foundation and the Institute for Higher Education Policy, found that found that 650 institutions do not provide their students with a minimum economic return after accounting for the cost of attendance. It's sobering to reflect on the impact this has on all students, but devastating to consider how this manifests for students from disadvantaged backgrounds.
Still, I remain optimistic about the potential to meet this challenge head-on and am inspired by the innovative thinking taking place across the country, and indeed at WGU. When college is no longer a debt trap and higher education is reconceived to meet the needs of all learners, we will reinvigorate the promise of education. But even more to the point, we will empower this generation and future generations to tap into their potential and become the change makers our society so desperately needs.
A previous version of this article appeared in Forbes.