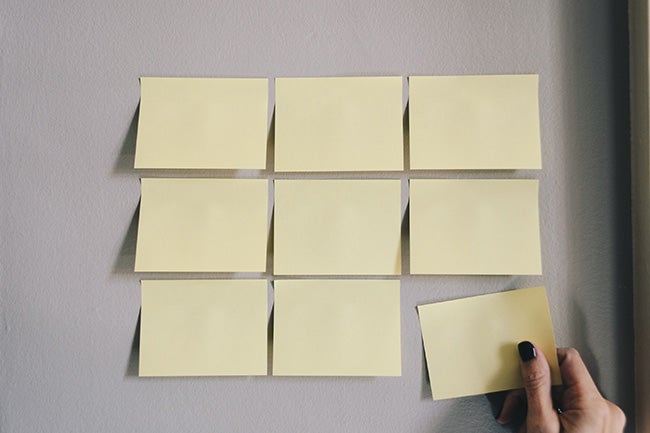 If you aspire to lead or start a company, you'll play a crucial role in driving its vision, goals, and plan for success. A purpose statement establishes the foundation you need to do that effectively.
While some degree programs touch on the topic of purpose statements, you might not realize how this concept can apply to your future career. 

Here's how you can take the skills you've learned from your business degree and use them while writing an effective company purpose statement. 

What is a Purpose Statement?
The first step to understanding a purpose statement is to distinguish it from a mission statement because each plays a different role in your business plan.
Mission Statement vs. Purpose Statement
A purpose statement is a single statement that defines the reason your company exists—beyond simply making a profit. It also illustrates how your product or service positively impacts the people you serve. Once your purpose is established, you'll need a series of goals to drive that purpose. That's where the mission statement comes in.
First and foremost, a mission statement is actionable. It explains the path you need to take to reach your purpose. So, while a purpose statement is focused on the future, a mission statement is rooted in the present.

Unlike a company mission, your company purpose isn't something that can be completed or checked off a list. A purpose statement illustrates the ongoing pursuit to push your company forward.

What Does a Purpose Statement Do?
A purpose statement sets expectations, both internally (for leadership and employees) and externally (for customers and investors). It acts as your company's blueprint for the future and helps guide all the decisions you make—from how you manufacture your products to the words you use in your marketing.
Your purpose also influences your customer. In fact, 63% of global consumers prefer to purchase products and services from companies that stand for a purpose, according to recent research.
The study found that companies that stand for something bigger than what they sell, communicate their purpose, and demonstrate commitment are more likely to attract consumers and influence purchasing decisions.  

Leaders around the world are taking note of the rise of purpose-driven companies, too. Lise Kingo, CEO and executive director of the UN Global Compact, stated, "The idea of business as an agent of change and a purveyor of positive values is gaining traction and legitimacy around the world. With a growing number of companies taking steps to be more responsible in how they treat employees, communities, and the planet, we are seeing business emerge as a real player and solution-provider in the quest to put our world on a better course."

Beyond attracting customers and increasing your bottom line, clarifying your company purpose is important for these reasons:   

1. Distinguishes Your Business from Competitors

One important role of your purpose statement is to define what makes your company unique. After all, your competitors might be able to replicate your product or service, but they'd be hard pressed to duplicate your unique purpose.
People can be genuinely inspired if your company has a solid purpose. When customers and employees understand what drives your passion and ignites your purpose, they're more likely to get on board with it.  

2. Helps Meet Goals

A strong purpose statement sets a path for how your company will move forward, which will help you see and set clear goals. These goals should go beyond financial performance; they should also measure how your purpose is progressing toward the social impact you're trying to make.
3. Informs Company Culture

A recent employee survey by Harvard Business Review found that only 28% of employees felt connected to their company's purpose, and 34% thought they were contributing to their company's success. According to the article, a lack of purpose among employees can create a negative company culture where employees feel unmotivated and unaligned.
So how do you avoid this?

Creating a purpose-driven culture starts with clear communication between employees and leadership—as well as listening and being open to feedback. When everyone understands and supports the company's purpose, it creates a united front where everyone from the top down is working toward the same goals.

Furthermore, multiple studies show a purpose-driven culture is a positive one. This is because employees feel more engaged and motivated when they can connect the work they do with how it contributes to the organization's purpose.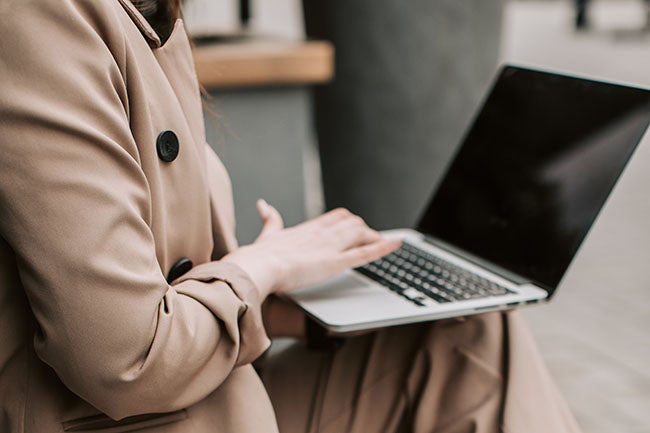 How Do I Write a Purpose Statement?
Creating a company purpose statement is no small task. It requires a deep understanding of why your company exists and where it hopes to go in the future. If you're still feeling stuck, here are some steps to take as you're developing your company's purpose.
Step #1: Define what you do.

But more specifically, lay out what your company does to solve a particular problem for your customers.
Step #2: Pinpoint your passion.

Think about what inspires the work you do. For example, are you passionate about creating sustainable products? Do you strive to be the most innovative? Are you focused on serving local communities?
Step #3: List your values.

Understanding the things your company is passionate about will help you come up with specific values that align with your purpose. Those values might include things like sustainability, innovation, integrity, quality, etc.
Step #4: Create a draft.

Once you've defined what you do and why you do it, take pen to paper and start drafting ideas for your purpose statement.
As you're writing, make sure your purpose statement is:

Short (about 1-2 sentences)
Specific
Easy to understand
Aspirational (but not vague)
Step #5: Get feedback.

Ask others in your organization to review what you've written and consider their feedback as you hone your purpose statement.  
Step #6: Leave room for growth.

Keep in mind that a purpose statement is a constant work in progress, and changes will happen as your business evolves.
Examples of Effective Purpose Statements
Use these company purpose statements to draw inspiration from:
Southwest Airlines lets its personality shine through in its purpose statement: "Connect people to what's important in their lives through friendly, reliable, and low-cost air travel."
Kellogg's and Coke keep it short and sweet: "Nourishing families so they can flourish and thrive." – Kellogg's, "Refresh the world. Make a difference." – Coke
If you're looking for an example of an empowering purpose statement, here's Dove's: "Discovering the value of 'real' beauty and improving self-esteem worldwide."
Both The Red Cross and Whole Foods have purpose statements that make an emotional connection: "Our deepest purpose as an organization is helping support the health, well-being, and healing of both people—customers, Team Members, and business organizations in general—and the planet." – Whole Foods, "To protect life and health and to ensure respect for the human being." – The Red Cross
Crayola and Lego lean on their ability to inspire: "Encouraging children to be creative, and enabling parents to inspire them." – Crayola, "To inspire and develop the builders of tomorrow." - Lego
Now that you know what a company purpose statement is, why it's important, and how to develop your own, you'll be ready to put this important business skill into practice in your own organization.