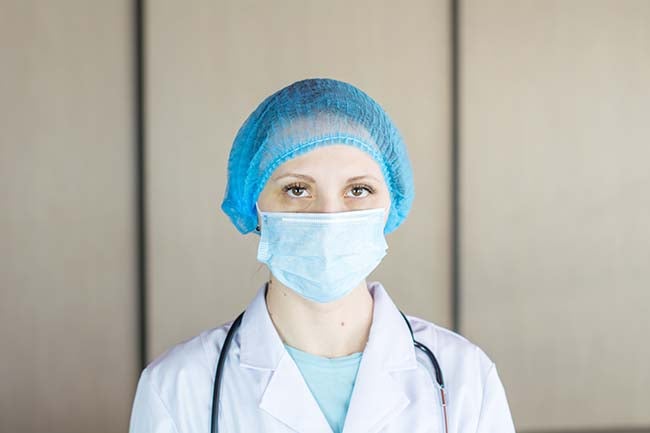 What is Clinical Governance?
To put it simply, clinical governance, or health governance, exists to ensure the quality and safety of our public healthcare systems. It holds doctors, nurses, hospitals, and healthcare organizations to a set of standards important for health and national health strategies.
Clinical governance also provides the opportunity for service providers to better understand and develop the fundamental components needed to deliver positive patient experiences and outcomes for their health issues.
Everyone pursuing a career in healthcare should get familiar with the term because it is key for success in this field. This article will explore all the moving parts of health governance: how it works, its core components, and its impact on public health.
What are the Core Components of Clinical Governance?
Clinical governance includes five core components: patient care, education and training, clinical audits, research and development, and clear communication. Together, these components provide an organizational approach for ensuring proper decision making about the quality and safety of our healthcare systems.
Let's take a closer look at how each component of health governance works.
Patient Care
Clinical governance starts with patient care. Doctors, nurses, clinics or other providers of health services must constantly take into account the experience and feedback of patients to tweak and evolve their clinical practices in a patient-centered way. Surveys, questionnaires, forums, and patient representatives can provide valuable information to service providers. This information can be used not only to improve the patient experience, but also the design and planning of internal processes, quality initiatives and training, and safety systems.
Education and Training
Maintaining clinical quality and improvement is impossible without education and training. That's why it's crucial for health care workers to participate in continuing education (CE) courses. Not only can it fulfill state requirements, but it broadens the spectrum of knowledge and skills necessary to do the job effectively and stay current on the latest technology, treatments, and practices.
For nurses, the options for CE courses are wide and diverse. They're offered in a variety of formats—from online classes to webinars and workshops to traditional classroom instruction. If you're thinking about becoming a nurse, or already are, your decision on what courses to take will depend on your state's public health requirements, personal interests, and whatever specialty certifications you've already earned. Be sure to check with your state nursing board before you sign up for a CE course and do your research of competing institutions to understand which course is right for you. Whatever course you enroll in, make sure it provides transparency about what it includes and that it offers approved credits. You'll also want to check with your employer to see if they will reimburse you for the cost of the course.
Clinical Audits

Clinical governance can't operate successfully without regular audits to review the quality of health care and clinical performance. An audit can analyze things such as procedures for diagnosis, treatment and care, use of resources and the resulting outcomes and quality of life for patients.
For the information in a clinical audit to be useful, it must be valid, up to date, and insightful. It should also highlight differences in outcome, shortfalls in standards, comparisons to other services, and time trends. Data gathered from a clinical audit is crucial to improve patient care, aid professional development and management, create a sense of accountability, and ensure healthcare resources are being used efficiently.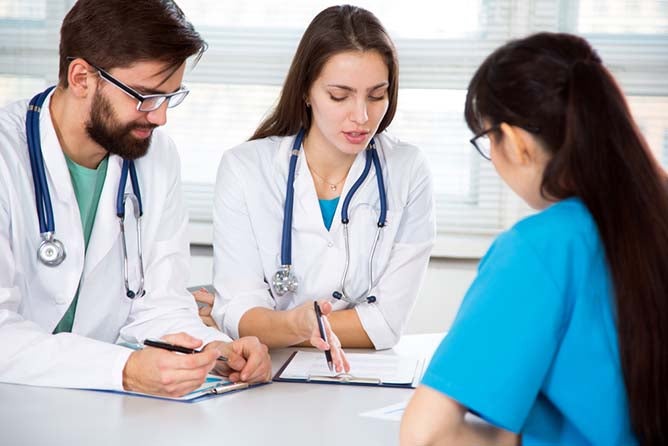 Research and Development

Care for patients should always be based on good, quality evidence from research. A health organization establishing a culture of clinical governance must be ready to adapt and change when new evidence-based research is brought to light.
Many of the latest developments in our healthcare system are directly tied to advances in technology. Perhaps the largest change ahead is the introduction of virtual simulation. E-simulations give doctors and nurses more realistic training while they're in a classroom setting. Practicing for these specific situations, especially high-stress or emergency situations, can help care providers be better prepared for real-life experiences, which has been shown to improve patient outcomes and decrease morbidity rates.

Clear Communication
Everyone in a healthcare organization is responsible for making sure that patients receive safe, quality health care—and there are risks involved if information about clinical needs and plans aren't readily available and communicated.
Unclear communication is one of the main contributors to poor clinical outcomes and harm for patients. If this happens, there can be major legal implications for service providers. For example, if a nurse doesn't meet the accepted standards of patient care, he or she may be found negligent if their negligence caused a patient harm. In most litigation, a nurse is accused of violating a standard of care in a negligence lawsuit. In the medical profession, this is often referred to as malpractice. Nurses that realize the importance of clinical governance and comply with its standards are less likely to be held legally accountable if a patient is harmed and brings a malpractice lawsuit.
For clinical governance to be effective, there must be clear, coordinated, and continuous communication so that every service provider understands their role and responsibility when it comes to patient care.
The Impact of Clinical Governance on Health Outcomes
Given the high-risk nature of healthcare, health governance is necessary to create a sense of transparency, trust and accountability between the public and health services providers. It ensures patients that the health care they receive is of the highest standard and also holds service providers accountable for clinical care that falls short of those standards.
Effective clinical governance also has positive impacts for doctors, nurses, and medical/nursing students. Because there is constant reexamination of competing clinical techniques and practices, clinical governance promotes a learning environment—one where healthcare professionals are encouraged to constantly build on their skills and improve their decision making and health care outcomes.
To sum it up, the positive impacts of clinical governance are many: greater trust and accountability, the ability to better assess and anticipate risks, improved working environments, and more positive patient care outcomes.

If you're interested in nursing or just starting your nursing degree, it's crucial to understand your role and responsibilities in regard to health governance. With a variety of online nursing programs and healthcare degrees, WGU can help set you up with the right knowledge and skills you need to succeed in the world of healthcare.