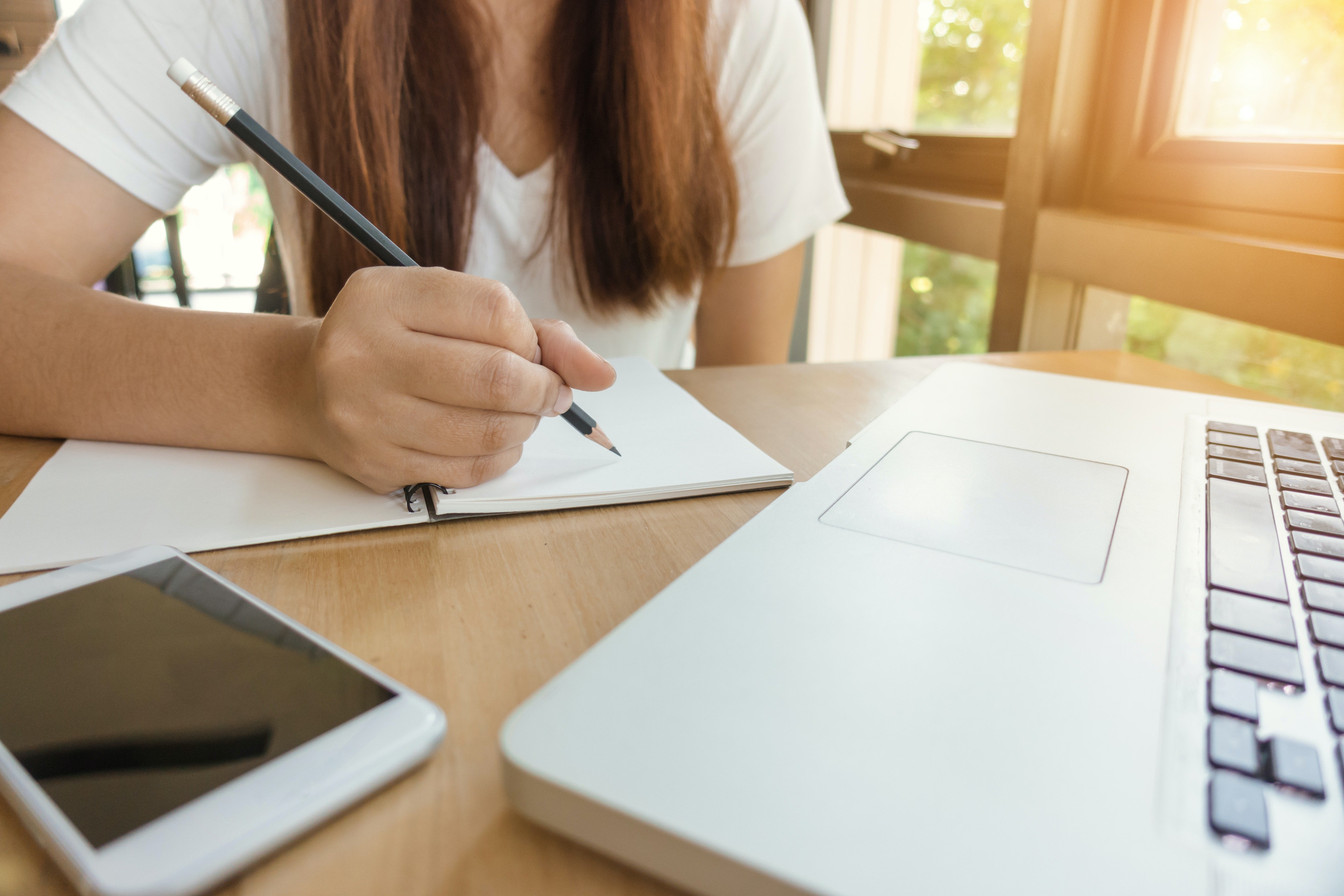 by Joann Kozyrev
At Western Governors University, we have always put learners at the center of our work. This especially includes program development—where we design, develop, and produce WGU's curricula and assessments.
Our dedicated learning design team is very serious about our commitment to the power of design to create higher value, personalized learning for WGU students.
Why educational institutions should commit to design
Of course, there are business reasons to focus on design. Companies in the top quartile of the McKinsey Design Index outperform their lower ranking peers approximately two to one. Good financial results do matter to us. As a nonprofit, a penny saved is a penny we can reinvest in our students. But the real value in committing to design is the power it must help students succeed.
Design commitment requires a focus in two areas:  
Increasing value to students
Increasing personalization of the learning experience   
How design increases value
The correct, engaging content
As an institution committed to competency-based education (CBE), WGU is known for helping students maximize the learning they get for the money they spend, and also for allowing them to take control of the pace at which they pursue their degree.
Time and money are undisputed elements of value. We can augment the value that comes from our CBE model by ensuring our courses offer just the right content to promote learning, and that our assessments and courses are aligned. It is also crucial that our learning experience is engaging, as this helps students stay focused, ward off fatigue, and look forward to returning to learn more.
Labor market relevance
Another way to increase value is to make sure the competencies that are taught and assessed—the learning itself—is important to students. For most students, this means designing credentials and degree programs that have value in the labor market.
A credential has the most value when an employer recognizes it as a sign that the holder is likely a good hire. A skills-based approach to competency development helps to ensure this is the case for graduates.
In a survey reported in WGU's Annual Report, 95% of employers said WGU students were prepared for their jobs.  
Crafted learning journeys
People are built to learn. It's part of what makes us human! But having a guide or path to follow helps a learner to get from where they are to where they need to go.
Another way to deliberately design to add value for students is to craft journeys from course to course and within courses. Carefully designed maps toward mastery of concepts and competencies can help learners to achieve a flow state of learning. The tools used to create these journeys are scaffolding in supporting skills and activity-centric course designs rich with engaging practice and application opportunities.
Learning experiences should be designed to remove friction and barriers—but not remove challenge. Carol Dweck reminds us "The answer isn't taking away challenge, it's giving more tools to deal with challenge."
Anticipating the need for those tools and presenting the challenge at a point when a student is ready to successfully take it on is a key element of good learning experience design. 
How design can support personalization 
But aren't all learners unique? In some ways, yes. For starters, different learners have different goals, circumstances, prior experiences, and interests. It's critical to deeply understand the different learner groups who may engage with a program or a course. As a result, the experience can be designed to best communicate opportunities for learners to make choices about their learning activity, course, or program which will help them achieve their unique definitions of success.  
Optimizing learning through recommendations
It's important to think carefully about the activities that are designed and include in (and omit from) courses to help students make good choices about how to spend their learning time.
There need to be plans to make foundational skill building material available in real time to those who need it without littering busy work across the path of those who don't need that kind of support. It's important to be hard at work on ways to recommend content a student can turn to during a moment of struggle or advise them which course to tackle next, based on what we know about what helped graduates to succeed. 
Personalization today
But even before we catch the learning experience up with personalization dreams, stackable credentials have been a building block of program design.
These embedded credentials ensure learners receive credentials of value that represent their learning in the labor market long before they graduate.
Competencies and assessments can be designed so learners can complete an assessment one day and tell their manager what they can now do the next.
Content can come in multiple formats so students whose circumstances offer less than ideal study environments can choose to keep learning through audio on a long commute or opt for videos or reading depending on which is most practical. AIt's critical to make sure we are increasing the ways our learning experience welcomes everyone. Belonging, representation, and accessibility can powerfully impact persistence and should be designed right in.
We must make choices about the learning journeys on which we invite our students. And we encourage our learners to make the best choices for themselves while they are on the journey.