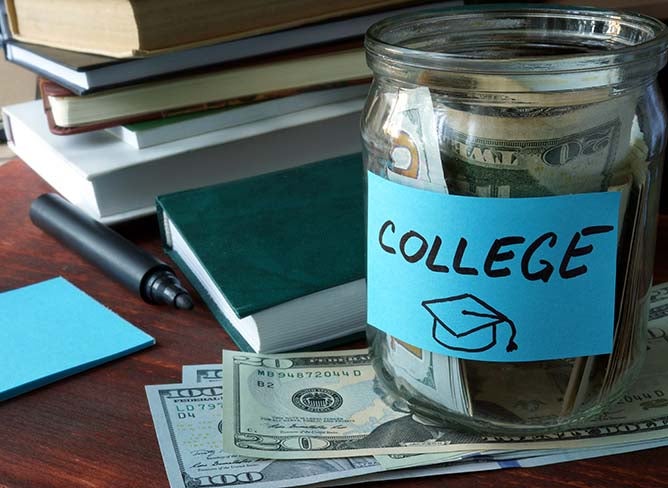 (Editor's note: This piece was originally published as part of the Talent Finance initiative sponsored by the U.S. Chamber of Commerce Foundation and its partners. The initiative focuses on public-private partnerships as a way to reimagine the development and upskilling of a competitive workforce.)
Education should be the surest path to opportunity. But traditional higher education has two fundamental design problems: first, we have conceived education as a path leading only to the first opportunity, as opposed to a continuous path that leads us through our entire careers. To use a different analogy, we have designed education as though it were a vaccine that we could take at the beginning of our careers, somehow inoculating us against decades worth of economic and technological change. Instead, we need to reconceive of education as a vitamin that we take throughout our careers, preparing us for one opportunity and then the next. COVID-19's impact on the U.S. economy has exacerbated this pre-existing need: mid-career workers do not want to pursue another four-year degree to change careers and they shouldn't have to.  
The second design problem is that institutions of higher education have not sufficiently centered our activities around meeting the needs of students—not merely 18–22-year-old, first-time, full-time students as was traditionally conceived, but the full and diverse picture of demand for education and training. Today's students – of which, 37% are older than 25 – come to institutions of higher education to find a pathway to opportunity. We must hold ourselves accountable for whether they do. This includes understanding student outcomes across a range of measures, including student progress, student persistence, student completion, satisfaction, attainment, economic return, and engagement rates.
Redesigning higher education for lifelong learning and serving the full picture of student needs is critical to maintaining higher education's relevance. But this design shift is a complex endeavor with implications for institutions, our offerings, and our financing model. The connectivity between higher education and the workforce is of the utmost importance in such a design shift. Employers and consumers alike are questioning the value of a college degree. Does it provide return on investment? Does it afford a clear pathway to employment? Does it provide the learner with increased opportunities in the workforce, be it a promotion or new career? Higher education cannot deliver value to students without delivering an education—whether in the form of a traditional degree, or in an unbundled offering—that is workforce relevant.  
At WGU, our commitment to workforce relevance spans our entire institutional model. We design and launch programs based on inputs from employers, and qualitative and quantitative research about what skills and embedded credentials will create the greatest return for future graduates. But we also scour our outcomes data to understand what is working and where we can improve in helping students progress, complete, and reap the benefits of their education in the labor market. This workforce-informed process—which is critical to unlocking value for students—informs our degree-based programs, and increasingly is driving us to develop microcredentials and stackable programs.  
The demand for education is shifting. Research has found that in the post-COVID era, learners are increasingly gravitating toward non-degree options. But these options fall far outside the traditional financial aid system. This system must also be redesigned to enable lifelong learning—and in fact, it has long needed to be redesigned, with students' outcomes at the center. 
For far too long, our systems and processes for funding higher education have been agnostic as to the ultimate value that programs create for students—we simply cannot afford to continue in this way. The price is too high for individual students, for the workforce, and for our nation as a whole. 
Higher education needs programmatic innovation, but it also needs financial reinvention. New financing models are essential to higher education's redesign, and they must fit two critical design constraints, parallel to the overarching design problem facing the higher education sector. First, new financing models must enable lifelong learning. And second, they must create incentives and constraints around student outcomes.  
At WGU we exist to serve students, especially those students who have traditionally been excluded from opportunity and those students who have not been well-served by traditional higher education. We believe that if the promise of education is to be the surest path opportunity, then the promise must be real for every individual, throughout their lifetimes. These principles are driving our continuous innovation and reinvention. 
More than 11 million Americans remain unemployed and an estimated one-third of jobless Americans are long-term unemployed, meaning they've been without a job and looking for six months or more. The demand for education may not match the shape of traditional higher ed offerings, but its sheer size has never been greater. Our institutional survival, our national competitiveness, and equality of opportunity in this country requires that we must rise—and perhaps rethink ourselves—to meet that demand.