In this article, guest author Jennifer Rhodes, WGU Career Advisor, shares advice for WGU Teachers College alumni. While she is speaking to WGU graduates, her advice would benefit any person working in the education field, so please enjoy the read.
The Importance of Career Development Planning for Educators
As a professional educator in today's fast-paced, ever-changing, and oftentimes uncertain workforce, it can be very easy to focus on day-to-day tasks and just completing the next item to check off your list—especially when balancing multiple priorities such as work and family. However, to develop and secure a satisfying career which encompasses your values, interests, skills, abilities, and career options, we advise graduates to take a step back and answer this important question—Are you managing your career or is your career managing you? We say that because, if you have focused on the first teaching job you landed after graduating and not thought about ways to grow your career and your professional network, your career may be managing you and you could be missing out on some exciting opportunities. The good news is that if you find yourself in this situation, there are several specific steps that you may take that will place you back in the driver's seat for managing your own career success.
Career, Self-Development, and the Link to Social Emotional Learning
According to NACE (the National Association of Colleges and Employers), the category of Career and Self Development has been identified as one of the key competencies for "career readiness," which is defined as "a foundation from which to demonstrate requisite core competencies that broadly prepare the college educated for success in the workplace and lifelong career management."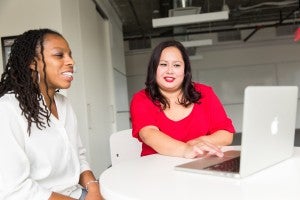 Behaviors exhibited for this competency include: displaying an awareness of one's strengths and weaknesses; voluntarily participating in professional development opportunities to further one's career; and, developing plans and goals for one's future. As a professional educator, you may envision yourself teaching in the classroom you are in for the duration of your career. 
That's great, but it's still a good idea to be aware of possibilities for future growth. Self-development and self-management are important elements of Social Emotional Learning (SEL), which are essential for lifelong career and personal success.
Five P's of Career Management
In order to be the leader of your own career management as a professional educator, here are five essential elements to examine in fostering career readiness called the Five P's of Career Management. The Five P's correspond to: Possibility, Presence, People, Perspective, and Perseverance. We think two other P's are very important – Passion and Purpose – but you made the decision to follow those when you decided to become an educator and have a positive impact on your community. All of us here at WGU Career and Professional Development are available to assist WGU graduates throughout their lives and careers. What follows is our advice about the Five Ps, specifically tailored for educators.
Have you recently conducted research or exploration related to the potential career titles and areas of employment for your degree? Have you viewed the career development information related to your degree in WGU's individual Career Guides?  Have you considered your list of "must-haves" and "nice-to-haves" for the next step in your career?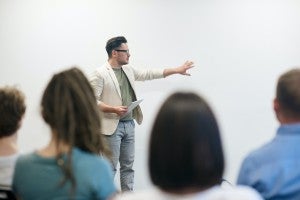 Maybe it's time to earn a master's degree and increase your knowledge, responsibilities, and earnings, for example. Considering this step and developing an informed understanding of potential career routes for your degree and situation is paramount to personal career management. The best way to arrive at your desired destination is with a map, and mapping your career goals will always benefit you.
Have you recently reflected upon your professional brand while considering why you do what you do (your WHY), how you want to be known by professional peers, and what sets you apart from others in your field? Have you appropriately communicated your professional brand through your LinkedIn Profile? Have you also recently updated your resume and/or cover letter to reflect your professional brand and skills? Have you polished your interviewing skills to reflect your top skills and relay your passion for the next step in your career? A solid LinkedIn profile can also benefit you when you are submitting presentation proposals for speaker events at regional and national conferences. WGU Career and Professional Development provides assistance with LinkedIn profile reviews, resume/cover letter reviews, and mock interviews.
How extensive and active is your professional network? Educators can have strong networks thanks to national associations. Possessing a strong professional network is vital when searching for that next opportunity—especially since according to LinkedIn, approximately 85% of positions are located through the hidden job market.  Access professional networking tips to assist you with managing your professional network. This is as valuable an investment of your time as an educator as it is for those in corporate jobs.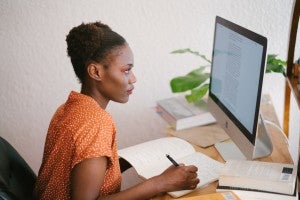 Perspective is important, whether it's during your job search or a couple of years into your job when you may want to explore other areas of teaching or instructional design, or even administrative and leadership tracks. Maintaining proper perspective during career change planning is essential to promote your psychological and professional well-being during job searches. Effective career self-management includes understanding factors which may skew your perspective and prevent success. You may also find this podcast on "Demonstrating Compassionate Curiosity" to be of assistance when managing stress while navigating change.
Do you have a "Plan B" secured if you are not able to obtain your top job choice within a certain time frame? If you want to work in one specific school in one specific district, this matters! Have you considered how your past work history and recent academic experience may translate into transferable skills for multiple roles if you find yourself needing to do so?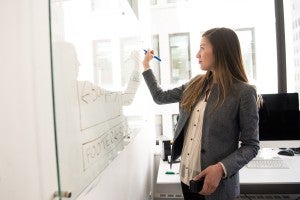 Are you able to recall a time when you overcame adversity in a professional setting? You may also want to recall an instance when someone important or influential to you has overcome a challenge in their own career path. Responding to these reflective questions can contribute to your career perseverance, which is paramount for effective career management—especially during uncertain times.
By taking into consideration the "Five P's of Career Management," you are taking a proactive approach to assuring that you have more control over your career outcomes, as well as demonstrating strong principles of career readiness and SEL. Career development is a lifelong process, and revisiting these elements during different stages in your career will allow you to decipher those most important criteria and factors along the way. If you are wanting to discuss any of these elements in greater detail, please feel free to contact WGU Career and Professional Development today!
Here are some additional SEL resources that might be of interest to you:
Compassionate Curiosity: A Technique for Job Retention.  Kathy Ficcadenti.
Finding Confidence in Conflict. TED Talk. Kwame Christian.
The Power of Perseverance and Resilience in Your Job Search.  Jawan Hussein.
---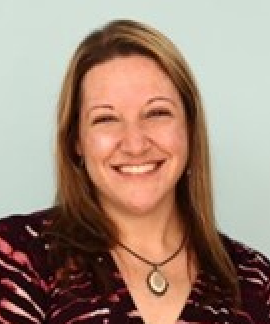 About the Author: Jennifer Rhodes is a Career Advisor with Western Governors University where she has served students and alumni for nearly three years.  Her areas of expertise relate to training and development, as well as webinar development and delivery. Jennifer currently serves as a Social Emotional Learning Champion at WGU, where she helps to promote SEL principles to faculty, staff, and students. As a student affairs professional with more than 15 years of experience related to the areas of admissions counseling, academic advising, adjunct teaching, career counseling and supervision of graduate students and staff, Jennifer feels privileged to have the opportunity to connect directly with students on a daily basis. She also served as a career coach for students in the teachers college at ASU.