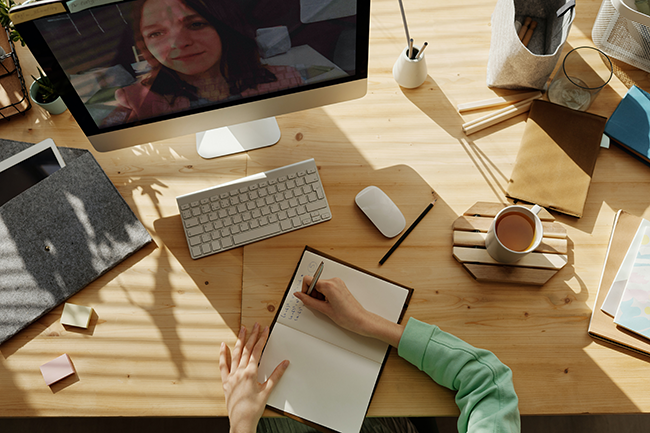 What Is a Letter of Introduction?
If you're on the hunt for a teaching job, think of your introduction letter as the first impression you'll give to the hiring manager. Its purpose is to introduce yourself and let potential employers know you're interested and available in a job as a teacher. It's also an opportunity to showcase the skills and qualifications that make you a good fit to teach in their district. 
One more specific goal with your teacher letter of introduction is to make sure that your name and qualifications are as memorable as possible. Your letter should create a "hook" that will entice someone to continue reading on to your résumé. This chance to introduce yourself as a potential teacher could help them understand why they want an interview with you and make them feel confident that this teaching job is the right fit for you. 

A letter of introduction is different from a cover letter in that it can be sent "cold," meaning you're not responding to a specific teaching job posting. Even if a district isn't hiring, an introduction letter can help you stay top of mind when a teaching job becomes available.

No matter if you're fresh out of college or already teaching, a well-written letter of introduction can be a valuable tool in helping you get to the top of the teacher applicant pile. It demonstrates to employers that you have strong writing, communication, and organizational skills that can serve you in your future teaching role.

Ready to write an impressive introduction letter? Here are a few tips to keep in mind. 

First things first, do some research to find the name of whoever will likely be on the receiving end of your teacher letter of introduction. Whether it's the hiring manager or the head of the district you're applying for, including a specific name at the start of your letter shows you're committed enough to do some digging. 
Next, research the school and learn everything you can about it—from the students and teachers to its educational approach and mission statement. Use what you find and relate it back to how you introduce yourself and focus your writing on connecting your values to their values, while pinpointing specific ways you can help contribute to their ongoing success. This can also be an opportunity to praise any recent awards, articles written about them, or accomplishments they've earned and further flex your knowledge. Call out an individual person who may have gotten a teacher award to show that you are invested in what they are doing for their teachers. Should you end up moving forward in the hiring process, the research you did for your introduction letter can be helpful in preparing you for potential interview questions. 

Reference Other Application Materials
The introduction letter is basically an article meant to complement your résumé and cover letter. It's a preview to introduce who you are, while your résumé and cover letter are meant to dive deeper into your skills and experience and how they relate to the school you're reaching out to. The writing on your introduction letter should be connected to your cover letter and resume, while not being redundant.
Your introduction letter is also a way to entice readers to learn more. After introducing yourself, be sure to invite the hiring manager to keep reading your attached résumé and cover letter.

Because all these materials form a complete picture of who you are as an employee, make sure that all documents look and sound cohesive and that the information aligns. The writing from your cover letter to your letter of introduction should be similar in tone and voice. There are templates and samples for cover letters to help you understand how these pieces are different.

Since your résumé and cover letter will already outline your education in detail, be careful not to repeat the same information in your introduction letter. Instead, you can use this section as an opportunity to talk more about your future aspirations as an educator, such as getting a master's degree or any teaching specialties you plan to pursue. This signifies to employers that you're dedicated to continuing education and your career as a teacher.
Additionally, if you have teaching certifications or relevant training that might supplement your educational experience, mention it in your letter. For example, you can talk about how being bilingual makes it easier to communicate with and teach students or how getting an educational technology certificate has helped you adapt to the increased use of technology in the classroom.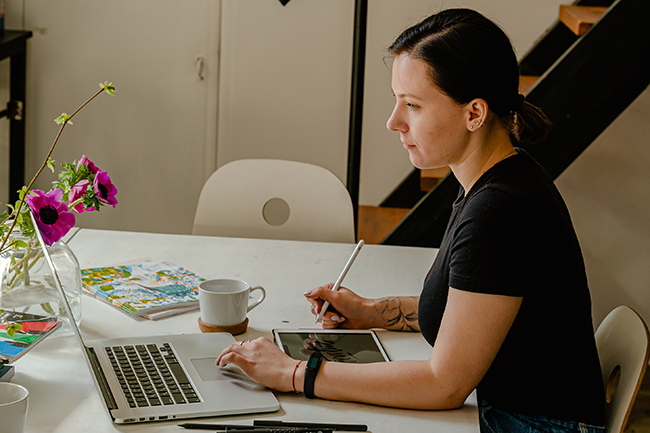 Own Your Previous Experience
There are many ways to address your professional experience in an introduction letter, even if you don't have much to work with. Be sure your writing will highlight soft skills you've gained from related experiences such as extracurricular activities, volunteer work, or educational courses. For example, if you were president of an academic club at your college, use it as an opportunity to explain how this role helped you become a better leader, which is an important skill to have in the classroom. Remember to be confident and honest when sharing your previous professional experience with potential employers. 
Show, Don't Tell, Your Value
A letter of introduction is your chance to demonstrate your value as both an educator and an employee. But instead of telling a district or hiring manager what a great addition you'd make to their school, show them through examples. If possible, highlight ways you've helped other employers progress toward their goals and how you can do the same at that specific district.  
Remember, a letter of introduction is no time to be modest. You're making a case for why you're a good teacher and worth hiring, so make it as confident and persuasive and as possible. 

Remember, this letter is a district's first look at your writing abilities. Make sure it's impeccable, free of typos or errors, relevant, and organized with the use of clear, concise, and effective language.
Don't be afraid to use a conversational writing style that's less formal than your résumé. Hiring managers look over a lot of application materials, so use your introduction as a chance to demonstrate your personality and stand out from the applicant pile. 

Lastly, take your time to tailor the letter to each school you write to, making sure to address the hiring manager personally. Many employers can sniff out a mass-produced letter from a mile away. 

Job searching is hard enough as it is. The last thing you want to do is risk being passed up for your dream job because of typos or a generic-sounding language.

In today's competitive job market, many hiring managers are looking for more than relevant experience and skills. They want people who are enthusiastic about what they do and also share in their organization's vision. 
For this reason, it's important to weave elements of your passion for teaching throughout the overall message of your letter. Anyone can say, "I really want to work for this school because I love teaching." But you want to do the work and take it a step further. Demonstrate that you know something about the district, then tie it into something you feel passionate about.

Another way to showcase your passion is to talk about your enthusiasm for teaching and tie it directly to your successes. Then, translate how those successes are relevant and repeatable at the specific school you're communicating to.

The words you choose can make a difference as well. Use powerful verbs and action words to help the reader visualize how you are as a teacher. Sounding passive might come off as lacking confidence in your skills or enthusiasm for the work. Some examples of power words include: mastered, accelerated, boosted, fueled, instilled, transformed, and steered.

Close your introduction letter with a strong statement that reiterates your passion for the district or role. You can also mention something specific about the school, staff or students.