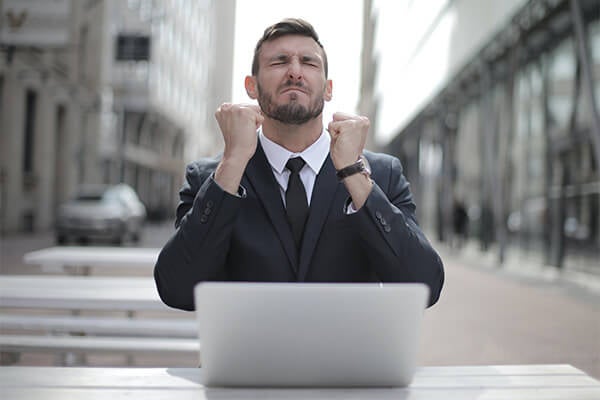 Higher education should be the surest path to opportunity. Instead, it's a risky path that leads to success for some and financial straits for many others. It's time for accountability in higher education.
Our higher education system produces two million bachelor's degrees per year. It also produces over a million student loan defaults. Why does this situation persist? In part, it's because we don't ask institutions to do better for their students. We don't hold institutions accountable for outcomes.  
In fact, as a nation, we don't even have robust strategies for collecting data on student outcomes, particularly for non-traditional students. Outcomes data should be used to hold institutions accountable, but it should also be transparent to students. They should have a sense of the job and salary outcomes they can expect prior to making major educational investment decisions. 
Much of our public debate has focused on the cost of college—and indeed, it has become increasingly unaffordable. But we need to focus attention not just on the price, but on the product itself: too many students leave college with debt and no degree, or with an education that didn't prepare them for success.  
The "average" outcomes of college are troubling—40% of students don't earn a bachelor's degree within six years of enrolling—but the disparities along racial and class lines are unacceptable: minority student completion rates are far lower, and the burden of student loan defaults falls heavily on minority students. 
At WGU, we measure our success by that of our students. We are focused on completion, return on investment, and equity in access and attainment. We have spent 24 years creating and improving an online, competency-based education model that opens clear pathways to career success and financial viability for our 124,500 current students and more than 201,200 graduates. 
Time to Degree. On average, WGU students earn their degrees in two and a half years compared to a national average of six years.
Cost of a Degree. WGU students pay, on average, $17,000 for a bachelor's degree. The national average cost is $91,304. 
An accessible, equitable, affordable higher education system that prepares students to succeed in the workforce is essential to our national competitiveness, and to the equality of opportunity on which the American Dream rests. 
Higher education policy should be centered around students. It's time to hold institutions accountable for student outcomes, and to make outcomes data transparent to students.