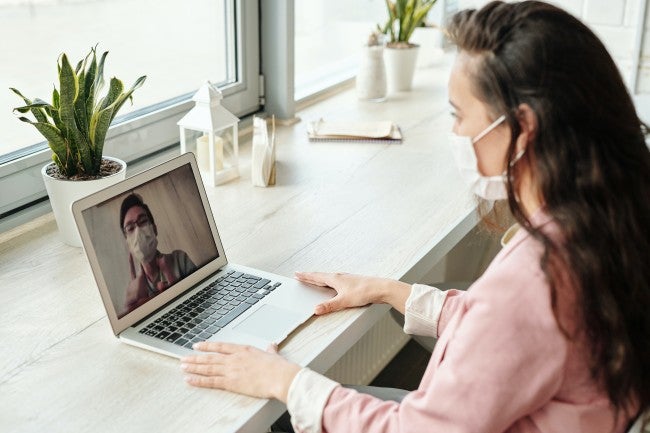 It's a transformative moment for higher education. While trends driving the disruption  aren't new or unexpected—such as skyrocketing costs, unprecedented student loan debt, and increased barriers to access—they're now accelerated due to COVID-19.
Many campuses are closed, pressing students to take classes online. And this has caused many students to pause and consider which institutions are best equipped to handle online learning. While there have been accredited online degree programs for quite some time, COVID's "forced online learning experiment," as Harvard Business Review phrases it, has significantly lowered the psychological barriers to accepting change among parents, students, faculty, and university leaders. Thus, more Americans are open to the idea of earning their degrees from home, even after the pandemic has passed.
The coronavirus pandemic has also brought the issue of value in higher education to the forefront. With fewer students being able to afford college and an uncertain economic future due to the pandemic, the value of a degree (not just the cost) has become paramount. Students are now looking for a quality education with a solid return on their investment—one that will translate into a fulfilling career with the best pay and longevity.
Top degrees during the COVID-19 pandemic and beyond.
Whether your school was shut down, you're looking to move into a more stable, recession-proof occupation, or you just want to move ahead in your current career, the recent positive changes in higher education can play into your favor. Now is a great time to earn your bachelor's or master's from home.
Let's review WGU's top four trending degree programs and how they can provide excellent value for your education investment.  
Learning and Technology—M.Ed.
Many Americans are using time during the pandemic to refine their skills, especially teachers. In fact, 6 out of 10 of WGU's fastest-growing degree programs since April have been in the online Teachers College, with our Master of Education in Learning and Technology ranking #1 with applications 65% year-over-year.
Why do teachers want to get an advanced degree? In addition to an opportunity for earning a raise in pay, teachers with their master's typically demonstrate a deeper understanding of and commitment to their profession. And this enables them to:
Improve and refine their teaching methods.

Adjust department-wide curricula and program goals.

Move into leadership positions.

Make a bigger impact on system-wide educational change.
This M.Ed. is especially timely since many educators have to teach online during the pandemic. The program builds your technical expertise to successfully integrate computers, mobile devices, digital cameras, social media platforms, and the internet with your curriculum and teaching techniques. You'll also develop skills and strategies for keeping pace with evolving technology so you can continue to connect with your fellow teachers and students in a deeper, richer, and more impactful manner.
Even though the coronavirus has made teaching more challenging, being an educator is still an important, meaningful, and rewarding career. Not only can you play a large role in shaping the lives of your students and the communities they'll touch, but you can help children learn to persevere through times of uncertainty and adapt to new ways of learning for lifelong success.
If there's one thing that the coronavirus has taught us, it's that nurses hold a critically important role in our nation's health and well-being. Even before COVID-19, the job outlook for RNs was predicted to grow by 7% over the next 10 years—well above the average for other U.S. professions.
The pandemic has further increased the demand for dedicated, knowledgeable nurses, which is why many are taking the time to advance their education, and career, with a master's in nursing or nursing specialty. WGU offers three RN-to-MSN degree programs: education, leadership and management, and informatics.
Since most coursework is completed online, they are fantastic options for working nurses since you can learn when and where your hectic schedule allows. You can also finish your degree faster by quickly moving through courses where you already demonstrate competency (from your RN experience). And, during a time of economic uncertainty, you can get your master's for only $3,545 per six-month term, with numerous available scholarships to make earning your degree even more affordable.
During the pandemic, WGU's nursing informatics RN-to-MSN program has seen the largest increase in applications, with a 43% increase in applications year-over-year. This is probably because the degree focuses on using data to improve patient outcomes—which is now more applicable than ever.
As a nursing informatics specialist, you'll work to elevate your facility's level of care. You'll help your colleagues and management make data-based policy and practice decisions to continually improve the health and well-being of their patients and surrounding communities. That's what makes nursing informatics such a fulfilling career. It's also in high demand with an estimated 70,000 new jobs needed in the next five years, according to the American Medical Informatics Association.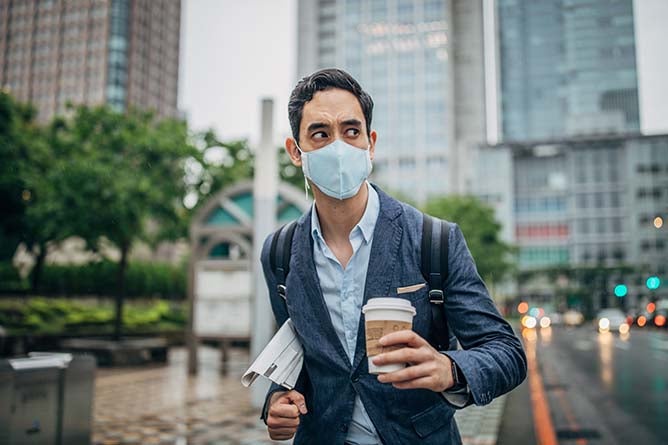 If you're looking to go back to school during this time when many people are working from home or furloughed from their jobs and considering a career change, getting a degree in cybersecurity is another excellent choice. Experts predict that global cybercrime damages will reach $6 trillion by 2021! That's up $3 trillion from 2015 and probably why jobs like information security analysts are expected to grow by 31%.
Here are other reasons why going back to school for a cybersecurity degree is a good idea:
More industries are going digital—even higher education, as we discussed earlier. Everyone will need to protect their data.

Tremendous variety of work—since the tech world keeps evolving, so too will cybersecurity roles. You can also freelance and work in numerous fields, from being a paid hacker to a data scientist.

High pay and job satisfaction—thanks to a large talent gap and growing global need.
Cybersecurity professionals love their jobs because they're defending people and organizations against cybercrime and serve as the go-to problem solver for technical issues. Another draw is the constant state of change in the tech environment, which keeps these jobs interesting.
Does this field interest you? To get started, you'll need a bachelor's degree, as well as several certifications (aka "certs"). On-the-job experience and a master's degree will help you continue to progress your career.
WGU's most popular online IT degree during the pandemic is a B.S. in Cybersecurity and Information Assurance, with applications up 27% year-over-year. 74% of graduates in this program finish in just 18 months and earn 15 certs. Should you join them, you'll learn best practices in systems and services, networking and security, scripting and programming, data management, and the general business of IT—everything you need to know to land an exciting job in this lucrative field.
Marketing is a very versatile degree and can set you up for a stable, long-term career in a multitude of industries. Possible career paths include:
Public relations manager

Market research analyst

Advertising manager

Digital marketing manager

Brand manager

Promotions manager

Director of marketing/VP of marketing/CMO
Since you'll learn concepts in sales, HR, accounting, and finance plus skills in marketing strategy, business management, and cultural and emotional intelligence, you'll have tremendous flexibility as to where you can go. And that's why earning a bachelor's in business administration or a MBA is of great value during a weak economy, such as we're experiencing now.
A marketing degree also pairs well with a variety of associate degrees because it covers a broad range of topics and fields. Just make sure that the university you choose has a generous credit transfer policy so you don't have to redo or take additional classes.
Other key things to look for in your marketing program are accreditation, micro-credentials, and industry certifications. To get the most value from your education investment, you'll want a degree that employers will respect. For business marketing, the ACBSP (Accreditation Council for Business Schools and Programs) is the gold standard, and all of WGU's business degrees have this accreditation.
You'll also want a program with micro-credentials, which you can add to your résumé while you're working on your degree and leverage to apply for a promotion or new position even before you graduate. WGU's B.S. Business Administration–Marketing degree, for example, includes micro-credentials in Business Essentials, Applied Business Skills, Human Resource Management, and Management. Plus it's an AMA certified course, meaning it prepares you for the American Marketing Association Professional Certified Marketer (PCM) exam—a valuable industry certification that you can add to your credentials to continue moving up the ladder in your career. This degree program has seen an 11% increase in applications year-over-year.
Why should I pursue a degree during the coronavirus pandemic?
The coronavirus has changed our lives and the higher education landscape. With more options than ever to earn a quality degree from home, now is a good time to do so. It can also help guard you against fluctuating unemployment levels and an economic downturn unlike any other in U.S. history.
A current population survey finds that education leads to higher wages and lower unemployment. Basically, the more you learn, the more you'll earn—even during a recession:
Workers with a high school diploma had the highest unemployment rate (3.7%) and the lowest median weekly earnings ($746). 

Those with a bachelor's had only 2.2% unemployment and a $1,248 weekly median salary.

And people with their master's had just 2% unemployment and raised their weekly average earnings to $1,497.
The higher you take your education, the more skills you'll develop and the better access you'll gain to stable, high-paying professions. Your degree, micro-credentials, and certifications will give you an advantage (and set you apart) when jobs are scarce.
If you don't want to leave your job to pursue a degree during the pandemic, WGU can help. With coursework that's 100% online and no set log-in times, you can work on your degree when it's most convenient and still keep your full-time job. Many WGU students use their work experience to move through programs faster and spend a lot less along the way, paying 52% lower tuition than the national average and graduating with 50% less student loan debt, if any at all.
Use this time as an opportunity to secure your future. The tools are available, and the timing is right.