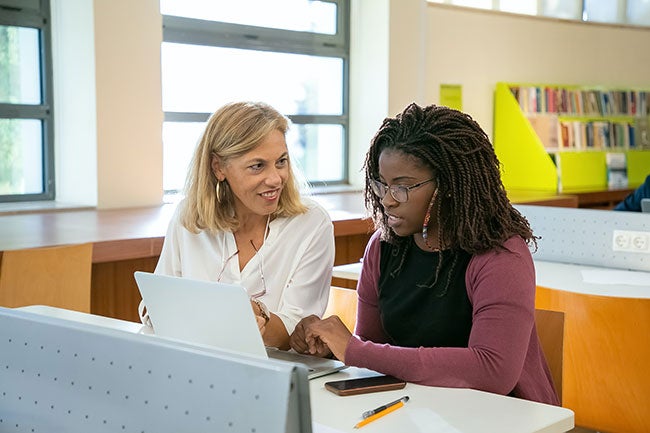 Being a teacher is one of the most fulfilling careers. Those who go into teaching have a profound impact on the lives of children, helping them learn the skills to become successful adults and providing them with a foundation for a lifetime of learning and success. During the school year, teachers can fulfill their dream of impacting children's lives, but when summer comes, many teachers seek another gig for fulfillment and to make a little extra money. 
There are plenty of part-time or temporary job opportunities for teachers in the summer that allow them to make an impact while gaining some extra compensation. If you're a teacher looking to get paid for a summer side hustle, this list may help. 
The joy of tutoring is the opportunity to make a significant difference in the lives of kids, typically in a one-on-one environment. Some tutors teach students who are falling behind and some help students maintain their skills over the summer. Others opt to offer private tutoring, while some join an established tutoring business. Many teachers provide tutoring in the subject area in which they have the most expertise. Tutoring can be done either in-person or online. Students and their parents may seek tutoring in anything from math and science to reading and writing. 
2. Community Class Instructor
Some teachers enjoy teaching a class in the community during the summer. Physical education teachers may be able to find a job as a fitness course instructor at the local fitness center. The library or community center might be seeking instructors for other subjects ranging from woodworking to cooking, meditation, and music. Teachers often have many skills that stretch outside the classroom. If you're a teacher, think about hobbies that excite you and how you might use your existing teaching skills to teach others, then apply for jobs in those areas.
Offering childcare can be a fitting summer job for a teacher, particularly for one who teaches at the elementary-school level. Being a babysitter offers some more flexibility than a part-time job that expects you to be available and committed to working certain hours. Most babysitters decide when they'd like to work and have the freedom to accept jobs or decline them if they don't fit with their schedule. Your teaching experience and licensure can give you a leg up on other childcare providers. 
If you need a break from children for the summer, maybe house-sitting is more up your alley. A house sitter watches over someone's home while they're away for an extended period, often living in and upkeeping the home. House-sitting usually involves bringing in the mail, watering plants, ensuring lights are on and off at the right times, cleaning, and taking care of pets.
5. Dog Walker and Pet Sitter
Do you have a soft place in your heart for furry friends? If so, you might enjoy being a dog walker or pet sitter. People care deeply for their pets, and they want to ensure they get enough attention and exercise. At times, though, pet owners are too busy to provide the proper care. Others may go out of town and need someone to watch over their pet while they're away. As a pet sitter, you might watch the pet in your own home, or simply check in on the animal at their own home a number of times each day. In some cases, you may be asked to stay at the pet owner's home so the pet is able to stay in their familiar surroundings and not have to adjust to a new home or yard.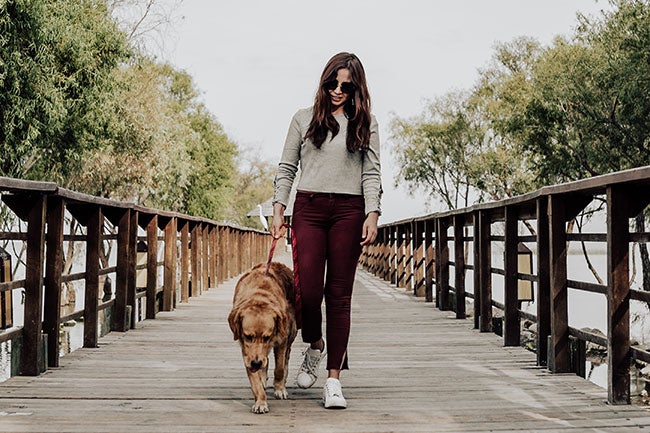 6. Elderly Companion Care
If you're a teacher looking for a summer job caring for those of other age groups, maybe you'd enjoy being a companion to an elderly individual. To feel comfortable in this position, you should possess plenty of patience and empathy and be a good listener. Your daily tasks might include providing extra help around the house and assisting in tasks like meal preparation, running errands, and housekeeping. 
Many teachers enjoy reading and learning. These skills and interests align well with those of a library assistant. Some library assistants work as volunteers, but others are paid. As a library assistant, you'll help librarians organize library resources and check out books at the circulation desk. The skills needed to be effective in this role include effective communication skills, and computer skills, as you will be frequently working with a digital course catalog. 
If you want to work on your tan while making some extra summer cash, consider being a lifeguard. Indoor and outdoor pools need multiple lifeguards and the demand to fill these positions rises in the summer. Check the job listings at your local pools. You should be aware that you must be Red Cross certified and complete any necessary lifeguard training to be qualified. The job postings will show you the requirements, but just be aware that you will need to gain any necessary certifications. You might also consider being a swim instructor, particularly if you still want to work closely with children to help them gain important skills. 
While earning a degree may not necessarily be a job, it is a worthwhile time investment that can set you up for future success as a teacher. An online degree program can give you the flexibility to continue with your summer plans while helping you earn the skills and credentials you need to move up. In addition, an online degree can leave you with enough time to still work a part-time summer job if you'd like. 
What degree should you pursue? One great option is a master's degree in special education. At WGU, we also offer education master's programs in areas including educational leadership, English, education, mathematics, science, and more. Whether you're looking to add to your existing licensure or branch out into teaching more subjects or other types of students, we have more than 25 degree programs to help you on your journey. 

We're in the business of creating pathways to opportunity—we'll be here every step of the way as you work toward your goals. If you're looking to start a degree program over the summer, check out WGU's bachelor's and master's degree programs in teaching.
If you're skilled at written communication, why not help others put their best foot forward by being a résumé writer over the summer? To prepare, you'd need to review what it takes to write a good résumé. Then, consider spreading the word that you're available for hire by posting on job sites or in your local classifieds. You may be able to get some experience by helping friends and loved ones first. Utilize your network and see what happens.
Frequently Asked Questions about Summer Jobs for Teachers
How do I find a summer job as a teacher?
Whether online or in-person, there are several options out there for teachers who are looking to make a little extra money and find something fulfilling to do over the summer. To find a job, dig deeper into the job ideas mentioned in this post or look online for additional ideas and information. Put yourself out there, apply for existing jobs, or try something new on your own.
How do I earn extra money as a teacher?
Many teachers enjoy picking up a full- or part-time job in the summer to build their savings. The best news is that some summer gigs can continue even after the summer is over. For instance, if you start freelance writing, set up a tutoring business, or teach piano lessons in the summer, you may be able to keep your business running even after the new school year begins. 
What other jobs can a teacher do?
A teacher can do so much more than just teach. Teachers are skilled at managing multiple personalities, thinking quickly and critically, online teaching, and keeping their cool in a fast-paced environment. This opens many possibilities for summer jobs. Review the list above for a start or consider seeking the guidance of a career counselor if needed. Often, the best thing to do is just get out there, explore, and find a summer job that inspires you just as much as teaching.