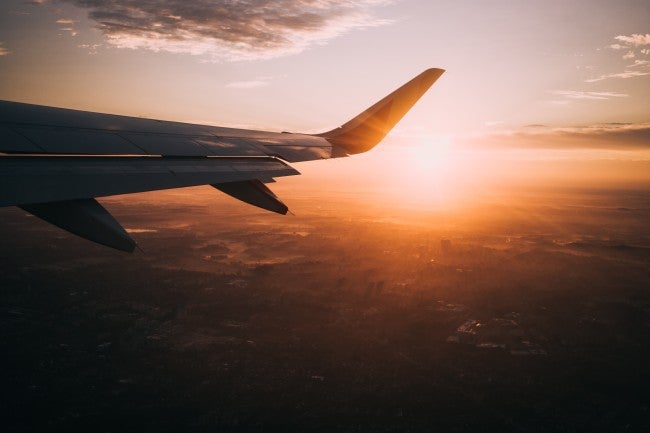 What is a traveling nurse?
Traveling around the country or the world. Meeting new people. Nursing new patients. If this sounds exciting and fun to you, a career in travel nursing could be the perfect fit for you. 
Travel nursing is the practice of registered nurses (RNs) traveling to and from different healthcare facilities like hospitals or clinics on assignment, filling short-term nursing employment gaps on a temporary basis. Usually assignments come based on staffing issues at a hospital or clinic, and a recruiter will help gauge staffing needs to help make assignments. And where do travel nurses work? Nurses can travel within the U.S. or internationally, just depending on the need and the job.
Travel nurses may get assignments to go help in disease ridden areas, or get assigned to go fill gaps that are large due to nursing shortages around the United States. Nursing involves long hours and hard work, and this is also true for travel nurses. But travel nursing gives you a unique opportunity to work while visiting cities, states, or even countries you never would have gotten to visit otherwise.
What does a traveling nurse do?
Travel nurses perform the same tasks and duties as a registered nurse, for the most part. Some may learn unique specialties, practices, or skills during their travels based on the needs where they are working. For example, nurses working in mosquito heavy areas may learn specific skills for treating mosquito-borne illnesses. Others may be working in an area with a swine flu outbreak and learn how to treat those patients. Others may work in an area with a large elderly population, and will learn more skills on treating older patients. As a traveling nurse, you never know what kind of patients and medical situations you may face in your assignment.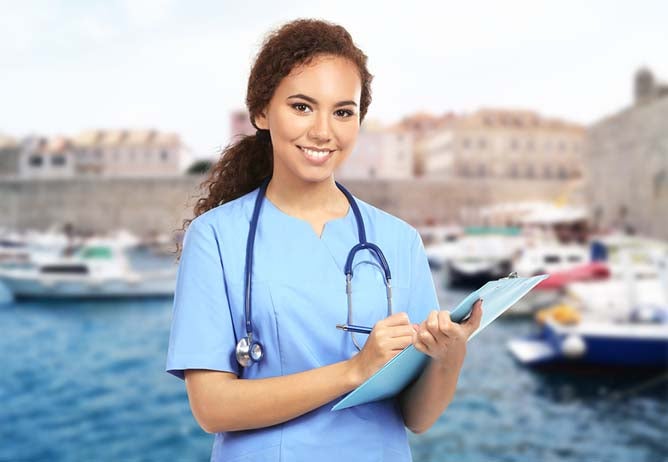 You may wonder, "how much does a travel nurse make?" A travel nurse salary will normally be similar to a standard registered nurse salary. But travel nurse salary will largely depend on the state, location assignment, or specialty. Sometimes a hospital or clinic may raise their salary levels to incentivize travel nurses to come. Travel nurses also may be offered subsidized housing, travel reimbursements, food reimbursement, referral bonuses, or completion bonuses in addition to their salary. Travel nurses often enjoy flexibility, freedom, and learning opportunities all because of their travels.
Entry-level travel nurse salary.
Location is a key factor in the average salary for a nurse. If you want to become a travel nurse, plan on at least a year of experience as a stationary nurse before trying to get a travel position. Your previous nursing experience will be vital to your recruiter, and will be a large factor in your first travel nursing assignment. This year of learning and hands-on practice will be vital in helping you be able to be successful in a travel nursing job. Entry-level RNs make an average salary of about $60,000 per year. This is higher than the national average entry-level salary, making nursing a great career right from the get-go. Entry-level nurses can also get higher starting salaries if they have a bachelor's or master's degree. This higher education increases your salary potential and gives you credentials that can set you apart from other entry-level nurses. A degree is always a great way to boost your salary potential.
Average travel nurse salary.
According to the Bureau of Labor Statistics, the average RN salary is $71,000 per year. But a travel nurse salary is likely to be more than this, due to their high demand. It's best to look at a travel nurse salary per state to help you calculate exactly what you can expect your travel nurse salary to be, based on your assignment, the hospital or nursing clinic, and more. And again, travel nurses can have other monetary benefits as part of their job with subsidized housing, travel reimbursements, and bonuses. 
How to get a career in travel nursing.
Traveling nurses will usually need to have at least one year of experience working as an RN. While you can become an RN without a degree, more and more nursing positions are requiring bachelor's degrees, especially for traveling positions. WGU's online programs allow current RNs to pursue their bachelor's or master's degree while working. This degree can set you apart from the competition, and help you land your dream travel nurse position. Similarly, WGU offers licensure for RNs along with a bachelor's degree in some states.
Which travel nurse company is best?
Additionally, you will also have to reach out to travel nurse agencies like American Traveler or Aya Healthcare to begin working as a travel nurse. There are many reputable options, and it's important to research ones near you to ensure you're picking a high quality company.
All travel nurses will need to have current licensure and nursing skills in order to get a job. But travel nurses also need other skills to help them succeed. Those skills include:
Emotional intelligence. Travel nurses have to be able to give bad news to people, and help them cope.

Critical thinking. Nurses of all kinds deal with complex problems and need to find solutions.

Flexibility. Travel nurses especially need to be flexible to work different hours, move to new places quickly, and more.

Adaptability. Travel nurses are in new hospitals and clinics all the time. They must be able to adapt to their new circumstances quickly and effectively.

Strong communication skills. Travel nurses need to be able to communicate well to patients, and to be able to ask questions when needed.

Love of traveling. It may seem like a no brainer, but traveling nurses will be traveling a lot! So a love of travel and a sense of adventure is a must.
If you have dreams about becoming a nurse, but also hope to travel, you can combine the two with a career as a traveling nurse. WGU can help you get the skills and credentials you need to land your dream job, and start changing lives.