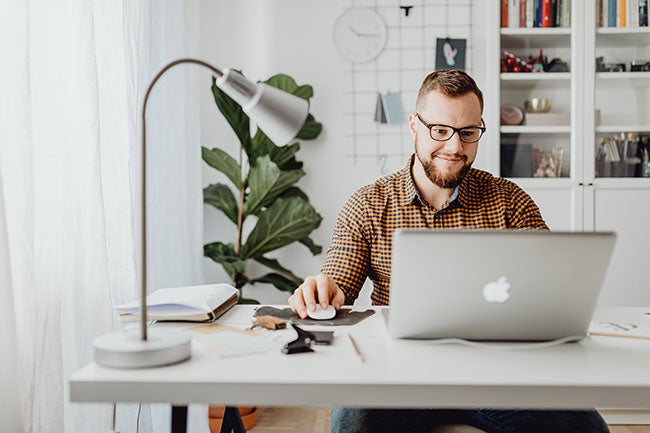 What Can You Do with a Marketing Degree?
The better question might be: What can't you do with a marketing degree? That's because, if you have a marketing degree, you can likely get a job in any number of
industries. All kinds of businesses need marketers to help them sell and promote their products and services to customers. It's a fast-growing field that comes with high job satisfaction rates, opportunities for ongoing education, and great earning potential.
Like so many career paths, marketing is one profession where a degree can help you enhance your skills and credentials, boost your salary, and ensure you're ready for an exciting, in-demand career in marketing management, digital marketing, social media, event planning, sales, and more.
Keep reading to find out about what you'll learn in a marketing degree program and the kinds of careers you can explore.
What Can You Learn in a Marketing Degree Program?
The great thing about a marketing degree is that it touches several areas of study. Marketing students learn the branding and promotion of products and services in addition to business fundamentals, consumer behavior, social media, public relations, strategy, research, and much more. All of this gives you a well-rounded skill set that can transfer to virtually any organization or industry. Some of the courses you can expect to take in a marketing degree program include:
Marketing Management
Marketing Applications
Consumer Behavior
Digital Marketing
Content Marketing
Brand Management
Sales Management
Marketing Strategy and Analytics
In WGU's online marketing degree program, you'll cover all of the above, plus topics related to business management, information technology, and human resources:
Business Communication
Project Management
Values-Based Leadership
Spreadsheets
Human Resource Management
Operations and Supply Chain Management
Quantitative Analysis
What Jobs Are Possible with a Marketing Degree?
The good news for marketing graduates is that the job outlook is not only diverse, but widely in demand. According to the U.S. Bureau of Labor Statistics, employment of marketing managers is expected to grow 10% from now until 2030.
Earning a marketing degree can open the door to a variety of stable, rewarding jobs, including:
Average Salary: $65,337
As the title implies, sales reps sell products or services for a company and represent their brand. They manage relationships with customers, serving as a point of contact from initial outreach to when a purchase is ultimately made. It's a career that's largely performance-driven, meaning how well you sell can directly impact how much money you earn.
Average Salary: $63,284
Marketing specialists help design, create, and oversee marketing projects. They don't typically interact directly with clients, other marketing professionals, or company representatives. Instead, they assist marketing managers—and all members of a marketing department—in meeting their goals.
Average Salary: $82,694
The role of a public relations (PR) manager is to represent companies and help them craft a positive corporate reputation over various media channels. While some PR managers work internally at private businesses, others might contract with specific clients through a third-party PR firm.
Digital Marketer

Average Salary: $61,464
A digital marketing professional uses online channels—such as social media, search engine optimization, online ads, and email marketing—to generate leads and build brand awareness. This role combines data analysis and creativity to help businesses be strategic in their online presence.
Brand Manager
Average Salary: $71,857
Brand managers are in charge of adapting the overall brand strategy for how a company markets themselves. They must think "big picture" to make sure that the products and services of their brand are up to date and relevant to the target audience. They do this by monitoring market trends, gathering consumer data, and performing competitive analysis.
Media Analyst
Average Salary: $72,347
Media analysts use data to determine which marketing channels are best for what they're selling. They track media coverage of a product or service while also providing media research about when and where to advertise. Media analysts are highly methodical as they must be able to sort through media reports and data points to inform the decisions of media buyers and executives.
Fundraising Coordinator
Average Salary: $62,378
Fundraising coordinators often work for nonprofits. They help raise money for important causes by organizing, delegating, and executing tasks necessary to put on fundraising events. They reach out to potential donors and sometimes write grant proposals to solicit funding or donations from other outside sources.
Copywriter

Average Salary: $53,869
From taglines to product descriptions, copywriters create the words that help companies sell products and services. They often work alongside a graphic designer to brainstorm
and create concepts for ads and marketing campaigns. Copywriters typically work for advertising agencies, for in-house marketing teams, or freelance.
Average Salary: $51,029
Event planners ensure that meetings and conventions are planned, organized, and executed according to their clients' needs. They work on everything from weddings, galas, and product launches to charity fundraisers, seminars, and award ceremonies. They're responsible for all the moving parts of an event and making sure everybody has a great time.
If you're wondering how you can break into this exciting career field, you're in the right place. WGU's online marketing degree is designed to give you the tools you need to position yourself as a top marketer. The program is 100% online and coursework can be done at your pace, which means you can complete courses as soon as you prove mastery. On top of that, many WGU marketing students finish their program within 41 months and report an average salary increase of $10,686.* Learn more and take the next step toward a career in marketing today.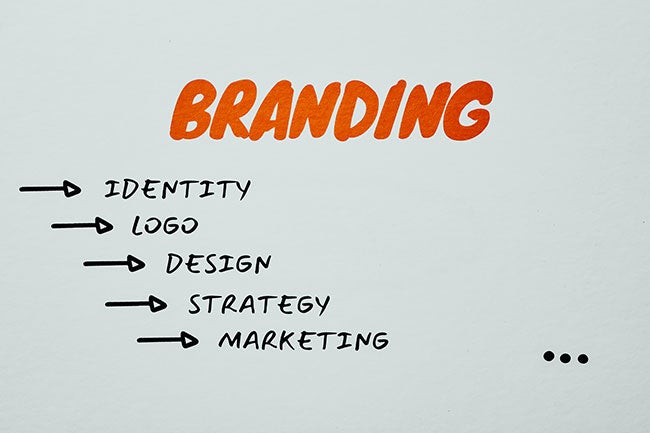 Frequently Asked Questions
Is marketing a good idea?
A career in marketing comes with a positive job outlook, great earning potential, and plenty of variety. To be successful in this field requires an up-to-date understanding of how to position a product or service—along with solid creative thinking and communication skills. If you're interested in exploring this kind of career, completing a marketing degree program can give you the tools and knowledge that potential employers are looking for.
What can you become with a marketing degree?
A marketing degree can prepare you for all kinds of work in all kinds of industries. If you like working with numbers and data, you might enjoy a job as a market analyst, SEO specialist, or media researcher. Or, if you're more the creative type, you can explore roles as a content writer, social media specialist, or a marketing coordinator. Marketers can also have career paths in public relations, event planning, sales promotions and advertising, market research, and brand management.
What are jobs in marketing?
Nearly every industry needs skilled marketers to help promote and sell their products or services. These are just some of the jobs you can explore in the field of marketing.
Marketing Specialist
Brand Manager
Copywriter
Digital Media Director
Director of Internet Marketing
Director of Web Analytics
Event Planner
Market Research Analyst
Media Planner
Promotions Coordinator
Public Relations Specialist
Sales Manager
SEO Manager
Social Media Coordinator
Web Marketing Manager