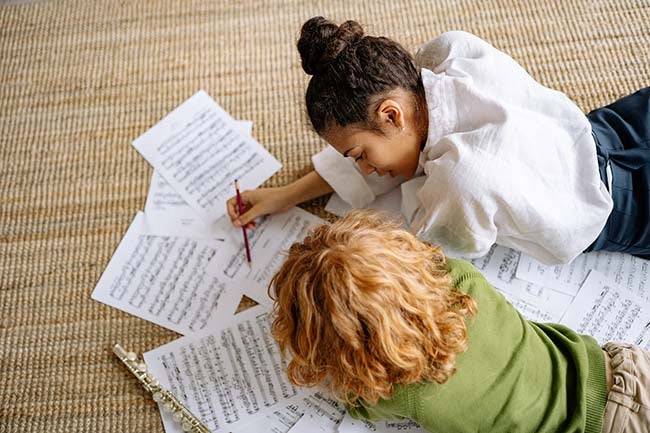 Students bring a wealth of experience and their own special kind of knowledge to every classroom, even as they're learning new skills and having experiences they've never had before. Culturally responsive teaching honors this uniqueness in every student by encouraging teachers to be more intentional in their pedagogy as they support students by focusing on those strengths and helping them build on them. Using a research-based approach, teachers can draw from their students' languages, culture, and life experiences to build a curriculum that resonates with their class on a deeper level.
This approach is especially important for students of color and diverse students, whose experiences don't often get the spotlight in the classroom. By embracing culturally responsive teaching, teachers can create learning environments that are multicultural and more supportive of each student's ability to learn, while empowering them and helping them develop stronger academic skills. Both current and future teachers can determine which teaching practices best fit them and how the grade level they choose can play a role.
Culturally Responsive Teaching vs. Other Teaching Styles
Different learners connect to different teaching styles. While culturally responsive teaching is an important learning theory, it's one of many teaching strategies that can be used to create a vibrant, bias free classroom learning experience. In some instances, culturally responsive teaching can be used in conjunction with other learning theories to give students a firm foundation from which they can pursue their education. Other teaching styles and learning theories include:
What are the Benefits of Culturally Responsive Teaching?
There are many benefits associated with culturally responsive teaching:
It raises children's expectations of the real world.
It helps schools better meet their students' needs.
It builds cultural competence in the classroom and beyond.
It helps students feel empowered.
It creates a more level educational experience.
It facilitates teachers letting go of their biases and become more open.
It creates equity in the classroom.
It encourages student engagement.
It honors unique identities and gives them time to shine.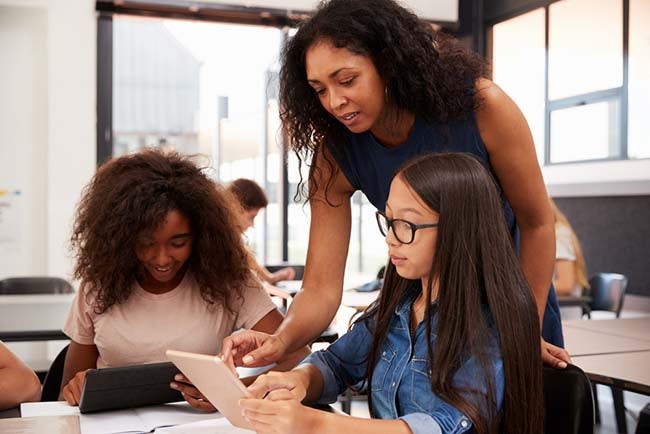 How Can I Implement Culturally Responsive Teaching in the Classroom?
There are a variety of ways teachers can implement culturally responsive teaching in the classroom, including:
Create a classroom that's welcoming to students from all walks of life, no matter their socioeconomic background, religion, or heritage.
Work to become more culturally aware and responsive in non-school hours to help inform curriculum and teaching style.
Identify gaps in the curriculum that could benefit from culturally responsive teaching, including books, field trips, documentaries, and more that could explore different cultures in a meaningful way
Build strong relationships with students and empower their learning by giving them a voice.
Encourage student interactions and socialization.
Identify and support students' strengths so they can continue to build on them.
Educating Parents on Culturally Responsive Teaching
While culturally responsive teaching is one of the more important teaching strategies to help students excel and thrive, it's equally as important to continue the lessons taught in the classroom at home. Teachers can share their approach with parents so they can collaborate on ways to continue culturally responsive teaching outside of the classroom. Parents can take their kids to museums and cultural centers for a family day of learning, volunteer with organizations that help underserved communities, read books that help expand their cultural understanding, and more. When parents and teachers work together to support culturally responsive teaching, students can benefit and thrive.