Sheltered Workshop Specialist Career
How to Become a Sheltered Workshop Specialist
A sheltered workshop is an organization dedicated to employing people with disabilities. Traditionally, these environments separate people with disabilities from the rest of the workforce. This provides a stable, safe workplace where accommodations and camaraderie otherwise may not be possible.
Sheltered workshop specialists are responsible for coordinating this type of employment. Although the landscape is changing to become more inclusive, the goal will remain the same — to provide a safe work environment for people with disabilities to feel comfortable in, learn, and support themselves. If you are interested in advocating for this population and making a difference, a job as a sheltered workshop specialist may be right for you.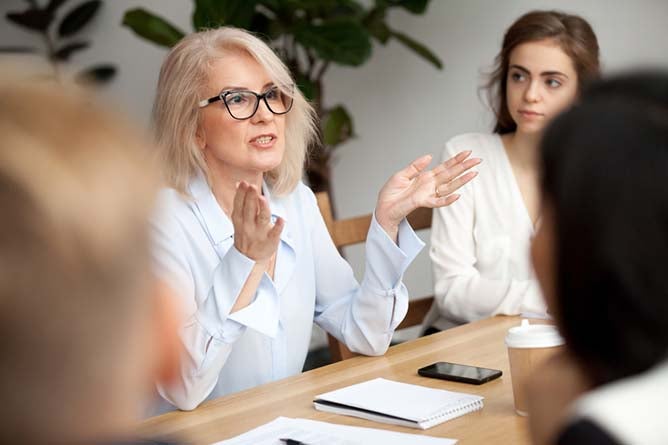 What Is a Sheltered Workshop Specialist?
A sheltered workshop specialist typically works with a staffing company to place people with disabilities in workplace environments. This includes a combination of assessments and continued collaboration with the person seeking employment. The corporation is generally a state-funded or non-profit organization that develops relationships with companies that offer sheltered workshops or other disability accommodations. 
To become a sheltered workshop specialist, you must have a specialized background and prior experience. Similar jobs in the employment-advocacy sector require at least a master's degree. If you are looking to become a specialist, coordinator, or manager, it is advised to look into a specialized path in addition to a bachelor's degree in education. A master's degree program in education leadership may prepare you more adequately to lead this sort of advocacy.
What Does a Sheltered Workshop Specialist Do?
The day-to-day responsibilities of a sheltered workshop specialist may vary greatly. The end goal is always to make persons with disabilities feel comfortable and ready to tackle any employment goals they may have. This looks different for every unique individual. 
Some examples of sheltered workshop specialist activities include: 
Assessments — identifying needs and work-related functional abilities to move forward with training and placement.
Plan Design — creating individualized training plans dependent on needs and timeframe.

Training — educating and administering job skills lessons to persons with disabilities to prepare them adequately for entering the workforce.

Resource Development — compiling resources and tools necessary for individuals to thrive during their employment journey.

Community Coordination — setting up community access for the individuals to find employment and discuss accommodations.

Accommodation — providing access to benefits information, the facets of the Americans with Disabilities Act, and other developmental resources.

Employer Communication — identifying sheltered and supportive workshops for individuals dependent on skill sets and needs.

Follow Up and Monitoring — staying in constant contact with prospective, current, and past employers of individuals with disabilities to ensure proper accommodation, job development, treatment, and more.
The responsibilities of a sheltered workshop specialist are cyclical. Constant communication surrounding the needs of employers and persons with disabilities is crucial. 
What Education Does a Sheltered Workshop Specialist Need?
Prior experience working with populations with disabilities is preferable. To become a sheltered workshop specialist — or any other title revolving around community vocational rehabilitation — you should look into acquiring a Master of Science in Educational Leadership.
Experience working with people with disabilities is a must, and you should be passionate about advocating for this specific population. You may find opportunities volunteering at local, non-profit organizations that focus on disability advocacy, or you may want to shadow a special education professional. A master's degree in educational leadership will benefit you by equipping you with the tools you need to take charge in advocating for exceptional education across all demographics.
Best Degree for a Sheltered Workshop Specialist
Educational Leadership – M.S.
An online master's degree for current teachers looking to move...
An online master's degree for current teachers...
An online master's degree for current teachers looking to move into a school or district leadership position, like principal, vice principal, or administrator.
Time: 73% of grads earned this degree within 24 months.
Tuition and fees: $3,935 per 6-month term.
Coursework in this program includes:

Process management
Strategic planning
Performance excellence
Governance, finance, law, and leadership
Measurement, analysis, and knowledge management
Workforce focus
Other courses, including a capstone project and a series of performance tasks to take place under the leadership of a practicing state licensed school principal or assistant principal in a practicum school site (K–12). 
Put your leadership skills to good use—in the service of America's children—with this education master's degree. 
States that do not accept this program: Alabama, Connecticut, Georgia, Hawaii, Iowa, Kansas, and Minnesota.
Teachers College
---
Our Online University Degree Programs Start on the First of Every Month, All Year Long
No need to wait for spring or fall semester. It's back-to-school time at WGU year-round. Get started by talking to an Enrollment Counselor today, and you'll be on your way to realizing your dream of a bachelor's or master's degree—sooner than you might think!

---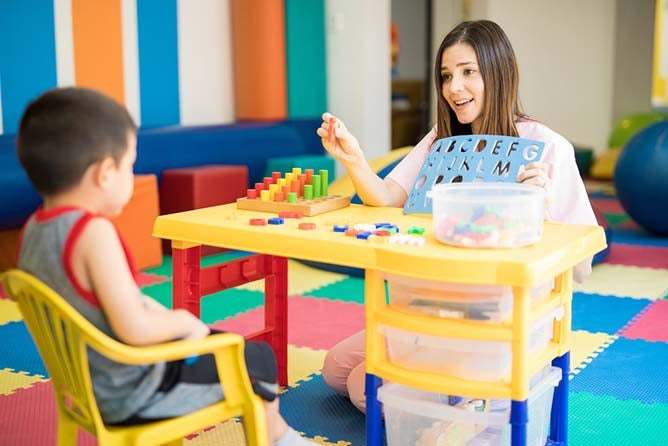 What Skills Does a Sheltered Workshop Specialist Need?
A sheltered workshop specialist needs to wear many hats to provide people with disabilities with the support they need. Additionally, these specialists must act as a liaison between their clients and organizations within the community. Some examples of crucial skills needed for this position and others like it include:
Leadership — to manage a highly specialized program with many moving parts and professionals involved for assessments, employment, and more.

Career training — to prepare individuals for any part of the workforce journey, from benefits explanation to core job skills.

Disability advocacy — to ensure proper accommodations and advocate for disabilities dependent on the level of functioning and severity.

Interpersonal and professional communication — to express the needs and concerns of persons with disabilities, serving as their voice and responding to them and other organizations in a professional, personable way.

How Much Does a Sheltered Workshop Specialist Make?
$37,530
Sheltered workshop specialist income may vary depending on a variety of factors. The job level, location, organization, background, and more can contribute to this disparity in annual salary. If you accept a position as a disability rehabilitation counselor, for example, your salary may average around $37,530 per year or $18.50 an hour. This type of position typically requires a master's degree at entry-level.  The average salary for a training and development specialist, however, is around $62,700 per year or $30.14 per hour. This job title describes a variety of different positions that involve training job skills across a variety of fields.
What Is the Projected Job Growth?
9%
Where Do Sheltered Workshop Specialists Work?
Varies
Often, sheltered workshop specialists will work in conjunction with a non-profit corporation or government entity. This may include: 
-Non-profit and social services organizations — such as the Helen Keller National Center for DeafBlind Youths and Adults.
-Governmental disability organizations — typically federally run, such as the Pennsylvania Vocational Rehabilitation Services center. 

Whether government-funded or run by a non-profit corporation, these entities exist to propel and rehab individuals that are looking to enter or reenter the workforce. They provide resources for many of the sheltered specialist's job responsibilities, such as disability assessment services and medical equipment.