Accountable Care Organization Administrator Career Guide
How to Become an ACO Administrator
An accountable care organization (ACO) administrator works as a healthcare administrator for an ACO. This is a great career option if you want to be involved in providing high-quality patient care or improving the healthcare industry, but don't want to interact with patients.
An ACO is a network of healthcare professionals and organizations that coordinate with each other to provide high-quality care at a reduced cost to patients. With an ACO, patients can get the care they need when they need it. Because health professionals are working together, services that a patient needs are much less likely to be duplicated or slip through the cracks.
To become an ACO administrator, you'll need to get an advanced healthcare degree, learn the ins and outs of the profession, and develop the soft skills and technical expertise needed to succeed in this role.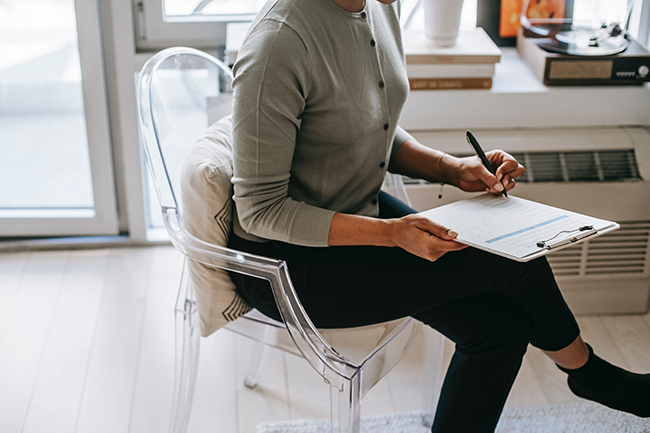 What Is an ACO Administrator?
An ACO administrator is responsible for running the day-to-day operations and tending to the essential, non-care tasks of an ACO. This may include activities related to either helping providers increase the quality of patient care or reducing care costs. On the whole, their job functions similarly to other types of healthcare administrators, but because the context in which they work is slightly different, ACO administrators have slightly different responsibilities, duties, and priorities.
ACOs are a relatively new healthcare model that was formally established as part of the Medicare Shared Savings Program by the Affordable Care Act in 2010. On the surface, they appear to share similarities with Health Maintenance Organizations (HMOs). However, ACOs are not insurance plans, nor do they try to fix the price of care for patients.

The primary purpose of ACOs is to hold providers accountable for implementing better practices so patients can get the care they need at a more affordable price. This includes improving communications between providers, sharing relevant patient information, and focusing on preventative care.
What Does an ACO Administrator Do?
An ACO administrator has a diverse variety of job responsibilities. The specific duties can differ from organization to organization, but generally include:
Creating and maintaining ACO administrative structure
Developing and refining budgets

Managing organization or department finances

Discovering and forging relationships with other ACO participants

Implementing payment processes and procedures

Communicating with healthcare providers both inside and outside of the facility

Determining dispersal of shared savings

Improving overall efficiency and quality of the organization
Depending on the facility and specific role requirements, ACO administrators may be in charge of an entire organization, department, or single team. This can also affect an ACO admin's day-to-day activities. Either way, an ACO administrator always has to balance two main priorities in all of their job duties: patient care and cost management.
What Education Does an ACO Administrator Need?
ACO administrators need, at a minimum, some kind of bachelor's degree in healthcare. It's a foundational step for any kind of health administration position.
However, it's more likely that you'll need an advanced healthcare degree—specifically, a Master's in health leadership or MBA in healthcare management—to pursue a career as an ACO administrator. An advanced degree will give you a more nuanced understanding of healthcare administration and allow you to develop the strategic leadership skills you need to succeed in this role. Not only will an advanced degree better prepare you for the job, but it will also make you a more competitive candidate when you begin looking for a position. Think about your strengths, weaknesses, and the type of experience you need when considering which degree is best for you.
What Degrees are Best for an ACO Administrator?
Master of Health Leadership
A master's focused on managing comprehensive, value-based care,...
A master's focused on managing comprehensive,...
A master's focused on managing comprehensive, value-based care, directly in line with innovations in health and healthcare.
Time: 78% of grads finish within 24 months. 
Tuition and fees: $4,385 per 6-month term.
Examples of careers and jobs this degree will prepare you for:
Managed care executive
Director of integrated care management
Health center manager/clinic manager
Director of integrated facilities
Your rich experience in a health-related field can mean more when you bring a master's level of understanding to the problems that organizations need to solve.
Compare degrees
This program is not the only degree WGU offers designed to create leaders in the field of healthcare. Compare our health leadership degrees by clicking the button below.

Compare Similar Degrees
College of Health Professions
MBA Healthcare Management
Prepare for a career leading private or public healthcare...
Prepare for a career leading private or public...
Prepare for a career leading private or public healthcare organizations.
Time: Graduates can finish within 12 months.
Tuition and fees: $4,675 per 6-month term.
Some careers and jobs this business degree will prepare you for:

President and CEO
Vice president
Administrative director
Chief financial officer
Other executive-level roles
Healthcare is big business in today's complex economy.  Steer your career with this specialty MBA.
Compare online business degrees

This program is not the only online business degree WGU offers that is designed to create leaders in the field of healthcare. Compare our health leadership degrees by clicking the button below.

Compare Similar Degrees
College of Business
---
Our Online University Degree Programs Start on the First of Every Month, All Year Long
No need to wait for spring or fall semester. It's back-to-school time at WGU year-round. Get started by talking to an Enrollment Counselor today, and you'll be on your way to realizing your dream of a bachelor's or master's degree—sooner than you might think!
---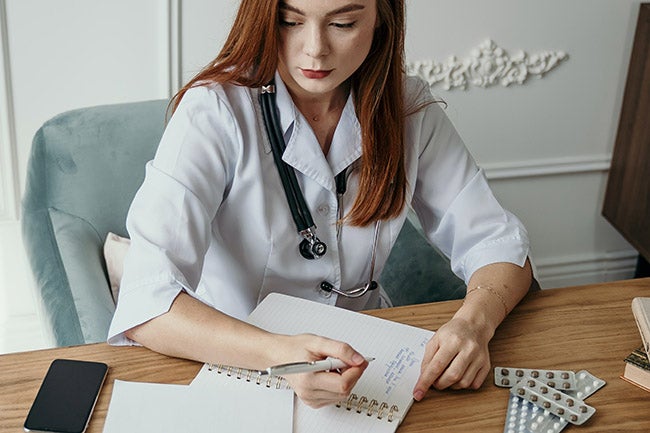 What Skills Does an ACO Administrator Need?
You will need a blend of hard and soft skills to succeed as an ACO administrator:
Planning and organization. Because ACO admins deal with so many different tasks, you must be highly organized and comfortable prioritizing your work, especially if issues come up unexpectedly. 
Communication. They must be adept at communicating with other people—including healthcare providers and even patients—in both verbal and written formats.

Business administration skills. A major component of working as an ACO administrator is running the business side of a given healthcare organization. Business administration skills are necessary for handling the operational and financial aspects of this job.

Teamwork. In an ACO administrator position, one must be able to work independently on certain tasks, but you must be equally confident and capable of working with others.

Patient care. Though ACO administrators don't need to care for patients, they do need to know about patient care so they can work to continually improve it. This includes common injuries and illnesses as well as their associated treatments and prevention tactics.

Quality assurance. They must ensure healthcare providers are meeting all of the care standards required of an ACO.

Legal knowledge. In addition to vital healthcare laws, ACO administrators must be familiar with the laws and governmental policies surrounding ACOs.

Problem-solving skills. They must be creative problem solvers to work as any kind of healthcare administrator. In both business and the medical field, emergencies that require quick and decisive responses are bound to arise.
You may have some of these skills naturally, but you can work on developing others while getting your degree or gaining experience as a healthcare administrator.
How Much Does an ACO Administrator Make?
$104,280
Per the latest data from the U.S. Bureau of Labor Statistics (BLS), $104,280 per year (or $50.13 per hour) is the median salary for healthcare administration professionals. Of course, this may not be your actual salary. Your earning potential as an ACO admin will vary greatly depending on your previous experience, the type of organization you work for, your level of education, and the location of your job. The more experience and education you have, the higher your salary and earning potential will be.
What Is the Projected Job Growth?
32%
Currently, the job outlook for healthcare administrators is strong. The BLS projects this profession to grow 32%—significantly faster than the average of all occupations—by 2029. While several factors are driving this growth, the shift in care settings is among the most significant for ACO administrators. Given current trends in the healthcare industry, the BLS believes that more care will be provided by health practitioners, rather than by hospitals, resulting in a greater need for "medical group practice management," especially for large or complex organizations.
Where Do ACO Administrators Work?
Varies
ACOs can comprise many types of healthcare professionals and organizations. This means that ACO admins can work in many healthcare settings such as:
-Primary care practices
-Large hospitals
-Small organizations
-Specialists' offices
-Pharmacies
-Private companies
Though they were originally created as part of the federal government's healthcare reform, organizations and individuals in the private healthcare sector can also create ACOs. This may open up additional job opportunities such as with private insurance companies.
ACO Administrator FAQs
How much does an ACO administrator make?
The salary of an ACO administrator is $50.13 hourly or $104, 280 annually.
What does an ACO administrator do?
An ACO administrator's job is similar to a healthcare administrator's job with the exception that an ACO administrator works in an ACO and is responsible for running the day to day operations and to help providers increase the quality of patient and reduce the care costs.