HIM Educator Career Guide
How to Become a Health Information Management (HIM) Educator
No matter the size of the company, every healthcare organization can benefit from data analysis. Before companies can improve their operations with the data they collect and analyze, they need to be taught how to do so by qualified health information management (HIM) educators.
As the healthcare industry evolves, many businesses—not limited to healthcare providers—now require the services of trained HIM professionals. From emergency clinics to academic institutions, and anywhere that healthcare services of any kind are provided, HIM educators train individuals to better use health information technology (HIT).

If you're searching for a career that naturally combines business management, healthcare, information technology, and analytics, the role of an HIM educator is ideal for you.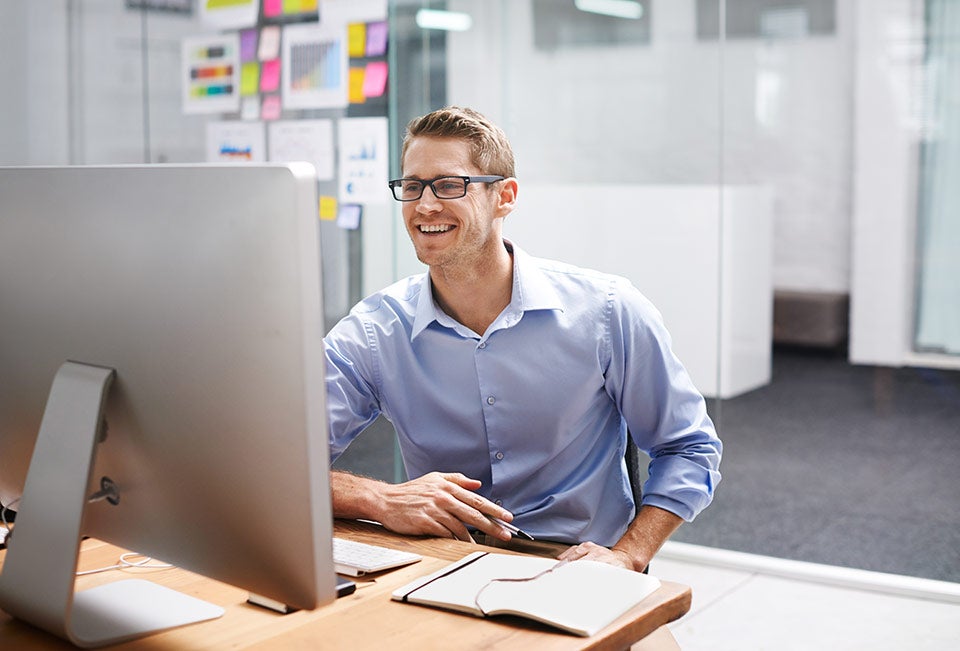 What is a Health Information Management Educator?
Data collection protocols change with time as analytics platforms evolve and the needs of each organization deepen. HIM educators train and retrain working professionals to collect and understand their healthcare-related data, in light of any new advancements in HIT.
Because the role of an HIM educator requires experience in healthcare, business, and analytics fields, it is often considered a specialized position. In one survey, more than 50% of HIM educators held a master's degree. However, many individuals can also hold this position with only an undergraduate degree, compounded by years of experience in the healthcare industry.

What Does a Health Information Management Educator Do?
A health information management educator fulfills a variety of different responsibilities daily. Whether providing direct training or communicating with a healthcare organization's professionals, HIM educators focus their attention on training employees to implement effective HIM policies.
The responsibilities of a HIM educator can include:

Training a healthcare organization's staff to correctly implement a variety of HIM protocols
Educating a health organization's staff about any recent changes or updates to HIT devices, processes, or legal parameters
Researching improved methods for data collection and management
Collaborating with healthcare employees, especially doctors and nurses, to improve the quality and spectrum of collected data
Demonstrating how data can be best organized after it has been collected and safely stored
Regulating HIT databases and platforms to address any potential cybersecurity threats before they occur
Auditing a healthcare organization's current data collection processes to identify areas for improvement where HIM protocols can lead to long-term success
Helping healthcare organizations derive helpful conclusions from their data
These and other responsibilities keep an HIM educator busy as they work to help a variety of healthcare companies and providers improve the quality, quantity, and usefulness of their data.

What Education Does a Health Information Management Educator Need?
Best Degree for a Health Information Management Educator
Health Information Management – B.S.
A program designed for future leaders in HIM:...
A program designed for future leaders in HIM:...
A program designed for future leaders in HIM:
Time: 60% of grads earned this degree in 36 months or less.
Tuition: $4,085 per 6-month term.
Some careers and jobs this degree will prepare you for:

Director of informatics
HIMS chief
Information systems auditor
Outpatient coder
Health records manager
This CAHIIM-accredited program makes you eligible for the RHIA exam. 
College of Health Professions
---
Our Online University Degree Programs Start on the First of Every Month, All Year Long
No need to wait for spring or fall semester. It's back-to-school time at WGU year-round. Get started by talking to an Enrollment Counselor today, and you'll be on your way to realizing your dream of a bachelor's or master's degree—sooner than you might think!

---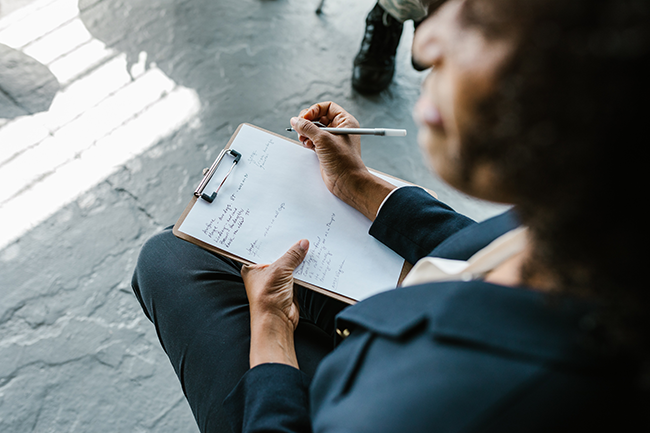 What Skills Does a Health Information Management Educator Need?
HIM educators put developed skill sets to use regularly. Whether you're providing instruction or researching new data analysis methods, your role as an HIM educator is focused on the correct use of healthcare data.
The skills an HIM educator needs to develop can include:

Instruction. The ability to teach groups of healthcare professionals about all optimal ways to collect, store, and use healthcare information to benefit patient outcomes.
Interpersonal communication. The ability to communicate effectively with healthcare professionals and fellow HIM staff.
Healthcare management. The ability to successfully manage all aspects of a healthcare organization and to understand how data implementation can improve operations.
Public speaking. The ability to confidently address groups of individuals in an educational setting.
Data analysis. The ability to assess collected data sets, identify patterns and draw conclusions that can be passed along to healthcare professionals.
Project management. The ability to organize tasks according to priority, and keep workflows clean and consistent.
Technological proficiency. The ability to safely use all technology required for an HIM position, including any computers, tablets, phones, medical devices, and online platforms.
How Much Does a HIM Educator Make?
$60,000
The exact salary of an HIM educator can vary based on several factors, including your employer, employer's location, employer's public or private funding, years of experience, schooling, and attained certifications. In general, the salary of an HIM educator can range from $40,000 to $60,000 earned each year, with a positive correlation between income and education level, educational experience, and employment status.
What Is the Projected Job Growth?
32%
Where Do HIM Educators Work?
Varies
Once you become an HIM educator—or you begin one of several careers for individuals with a health information management degree—you can expect to work in a variety of locations. You will likely work in close proximity to a healthcare organization's healthcare team or IT team, depending on your employer's preference.
As an HIM educator, you might work in one or more of the following places: hospitals, outpatient medical facilities, inpatient or partial hospitalization facilities, emergency medical clinics, independent physicians' offices, nursing homes, long-term adult care centers or medical research firms.

HIM Educator FAQ's
What do you do in health information management?
HIT protocols, research medical record data collection and management methods, collaborates with doctors and nurses on data collection concerns, and audits organizational data and identifies areas for HIM improvements.

Is health information management a good career?
With HIM professionals in high demand, and the possibility of earning a decent salary, health information management is a good career choice for those interested in health information and the ways that it is managed in healthcare organizations. 

Is health information management in demand?
According to the US Bureau of Labor Statistics, health information technicians is one of the fastest growing professions in the US. The field is expected to grow by 11% by 2028.

What are some examples of a health information management careers?
Some examples of health information management careers include:
Clinical data manager
Medical coder
Health information manager
Data analyst
Outpatient coding compliance auditor
Clinical documentation specialist
Clinical systems manager
Medical research analyst
Medical records abstractor
Privacy officer