Cloud Administrator Career Guide
How to Become a Cloud Administrator
Companies using cloud computing can enjoy a variety of benefits, from improved communications to secure data storage and file transfer. However, cloud-based applications are often complex programs that require constant management and optimization. Cloud administrators work to solve this problem, providing crucial cloud management services and overseeing cloud use across a company.
Cloud administrators are well-versed in cloud and system administration, helping to keep a company's IT systems and networks functioning securely and without interruption. One of many potential technology career paths, cloud administrators provide essential cloud services that help companies thrive in their pursuits.
If you're someone with a passion for IT systems management and a skill set heavy in cloud services, the role of a cloud administrator could serve as an ideal career path.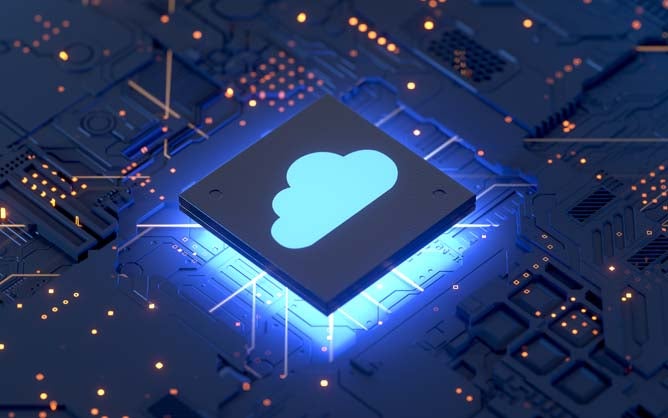 What Is a Cloud Administrator?
A cloud administrator works to maintain the infrastructure and functionality of a company's cloud structures. You will assist the client in installing their cloud services, while working alongside cloud engineers and other cloud management employees to ensure that networks continue to function well.
The role of a cloud administrator often requires a relevant undergraduate degree, together with years of experience in IT or cloud computing fields. In addition, some employers require that cloud administrators obtain a master's degree.
What Does a Cloud Administrator Do?
Cloud administrators fulfill a wide variety of responsibilities. Some days, you will communicate with clients to determine their needs while setting up their cloud infrastructures. Other days, you will be responsible for the ongoing management of those cloud-based applications to ensure continued functionality.
The individual responsibilities of a cloud administrator can include:
Managing all aspects of a company's cloud-based application including its comprehensive user access permissions.
Setting up cloud-based applications according to a company's specifications and needs.

Training a company's employees in the correct use of cloud-based applications.

Controlling cloud application access to ensure that all company employees receive access to appropriate resources.

Protecting cloud-based applications from data breaches or cybersecurity threats.

Updating cloud-based application security protocols.

Troubleshooting issues with any cloud-based applications.

Communicating with a company's employees or executives to identify any new corporate needs, and tailor existing cloud structures to accommodate them.
These and other responsibilities allow cloud administrators to thrive in a technology-heavy work environment as they collaborate with other cloud administrators and engineers.
Where Do Cloud Administrators Work?
Cloud administrators can work in a variety of locations, depending on the nature of their hire. Some will work directly on-site for a single company, typically as part of their IT team to provide cloud-based support whenever necessary. In other cases, cloud administrators are contracted through independent cloud computing companies, and will travel between their office and a client's location.
They can work at one or more of the following locations:
A client's company
A technology or IT-based research firm

A third-party cloud computing company

An information technology company
What Education Does a Cloud Administrator Need?
A 3-track program designed to arm you with the certifications...
A 3-track program designed to arm you with the...
A 3-track program designed to arm you with the certifications and credentials you need for a career like systems administrator, computer systems analyst, cloud support specialist, AWS support administrator, and more.
3 Tracks: Choose between a multi-cloud, AWS, or Azure focused track to learn specific software specialties.
Time: 84% of graduates finish within 18 months..
Tuition and fees: $3,985 per 6-month term.
Transfer: Your previous college coursework and existing certifications may waive course requirements, helping you finish even faster,
Certifications at no extra cost, including:
Amazon AWS Cloud Practitioner
Amazon AWS SysOps Administration–Associate
Azure Fundamentals
Developing Solutions for Microsoft Azure
LPI Linux Essentials
CompTIA A+
CompTIA Cloud+
CompTIA Security+
CompTIA Project+
Earning certs on the path to your degree gives you credentials that will boost your résumé right away, even before you complete your online degree program.

College of I.T.
---
Our online university degree programs start on the first of every month, all year long.
No need to wait for spring or fall semester. It's back-to-school time at WGU year-round. Get started by talking to an Enrollment Counselor today, and you'll be on your way to realizing your dream of a bachelor's or master's degree—sooner than you might think!

---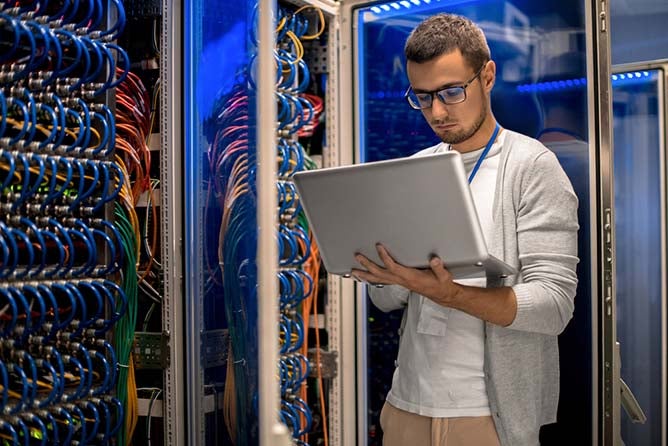 What Skills Does a Cloud Administrator Need?
Cloud administrators depend on a wide set of skills to help them fully service a client's cloud computing network daily.
The IT skills that a cloud administrator needs can include:
Unix and windows management: The ability to fully use any of the most popular operating systems to continuously provide high-quality cloud services that suit a company's needs.
Data management: The ability to use all necessary types of databases, data storage systems, and file transfer programs.

Cloud management: The ability to create and maintain cloud-based applications that accommodate a client's specifications.

Interpersonal communication: The ability to correspond effectively with fellow IT employees and client representatives.

Risk management: The ability to mitigate risk by implementing programs that limit the possibility of cybersecurity threats.

Troubleshooting: The ability to address and solve any issues that might be affecting cloud-based applications.

Time management: The ability to segment tasks by priority and effectively manage deadlines.
These and other capabilities—including core IT soft skills—help cloud administrators find success managing a company's cloud network. Cloud administrator positions also require a variety of non-technical skills, including problem-solving and organization, to allow for continued success in an IT environment.
How Much Does a Cloud Administrator Make?
$67,467
Cloud computing salaries can vary widely, based on a variety of factors that include your years of experience, education, employer, employer's location, and active certifications. On average, the salary of a cloud administrator is $67,467, with a range of roughly $59,000 to $88,000 earned each year.
What Is the Projected Job Growth?
4%
Do Cloud Administrators Need Certifications?
Yes
In addition to your education, some employers might require that you obtain one or more IT-based certifications. These certifications prove your understanding of specific cloud computing fields and can further improve your chance for hire in the eyes of an employer.
The certifications a cloud administrator needs can include:
Amazon AWS Cloud Practitioner

Amazon AWS SysOps Administrator–Associate

CompTIA Network+ certification

CompTIA Cloud+ certification

CompTIA Security+ certification

CompTIA Project+ certification