WGU Academic Engagement Webinars
Embracing and Planning for Online Learning
Embracing and planning for online learning.
Despite the unanticipated and rapid transition to digital learning, the goal among institutions remains the same—to keep students on track in their academic journey and ensure they continue learning with limited disruption. Embracing the unexpected shift to online instruction is key to student success. Faculty preparedness, planning, flexibility, and adaptability play central roles in helping students reach their goals.   
In this free webinar, join WGU's Vice President of Design and Development, Joann Kozyrev, to learn how to embrace the digital realm as you prepare and plan course content for online instruction. Key takeaways from the webinar include:
Five essential considerations that all faculty should keep in mind when moving to online instruction.
An action plan to move face-to-face instruction online, based on how much time you have to plan.
Considerations on how accessibility and accommodations are altered in an online environment.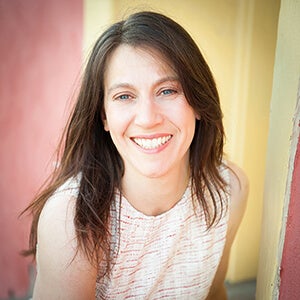 Joann Kozyrev serves as Vice President of Design and Development at WGU and is an accomplished educational program, content, and experience developer for higher education. She has worked across both publishing and university contexts, leading the development of innovative programming for multiple disciplines and markets. Joann is extremely experienced in developing tech solutions for complex learning environments. She is also adept at budgeting for cost-conscious innovation and has vast experience in partnering for success with a wide range of third-party vendors.
To view the recorded webinar:
Popular webinar Q&As.
The presenter mentioned mind maps as a tool. What sites are recommended for creating mind maps?
WGU does not endorse any particular tool. Tools that may be useful in creating mind maps include Bubbl, Mindmap, Cogle, and Mindmeister. Simple tools such as a whiteboard tool, a Google slide, and text boxes can be used to create mind maps as well. 
How is support provided to students who are not tech savvy?
At WGU, students have access to peer-to-peer support and IT support 24/7. Additionally, students complete an orientation on using technology to better understand how instruction will be delivered. Instructors should also be familiar with resources that are available like tutorials that can be shared with students.
What are some recommended websites that offer materials for online teaching?
WGU does not endorse any particular tool. Some helpful resources include HeyTeach, WGU's own site for teachers, Digital Promise micro-credentials, ISTE (International Society for Technology Education), and EDUCause. 
As an instructor, how do you cater to students with disabilities in the online environment?
Open communication and flexibility are key. Become familiar with the course and the technology utilized by the online platforms so that you can make suggestions and offer options. For example, many eBook platforms and LMSs have a "Read Aloud" feature that can be helpful to students with certain disabilities. If videos are utilized, ensure the video has captions available. Provide an avenue for the student to set up one-on-one time if needed. And finally, provide choices. Choices make it possible for students with disabilities to obtain the information they need and to display their own knowledge in ways that make them feel comfortable and confident.
Faculty have had to move online quickly, using Zoom for meetings. Some have a hard time believing you can have engagement without synchronous meetings. What tips are there for showing faculty that asynchronous can be just as engaging?
The best advice is to think about what we (and especially our students) find engaging in other spaces of our online lives. We use Twitter, LinkedIn and Facebook asynchronously and consume it when we have time and interest. We turn to FAQs when we have a "dumb" question that we suspect others have asked before. We receive "personal" messages from companies we engage with as a response to some action we have taken such as making a purchase or filing a complaint. We know that these were written in advance, but because the information is timely, it is comforting to know that the actions we have taken have landed where they should.
We can take these cues as ways to connect with learners and engage, inform, amuse, reassure, goad, provoke, and inspire them. And just like other channels, online have a certain tone. Instructors can decide to be humorous, brief, intellectually provocative, or otherwise, letting their personalities shine. It's the online equivalent of deciding which comics, quotes, and articles to post on your office door.