WGU Webinars
Previous academic engagement webinars.
Online assessments: Planning for ease, efficiency, and integrity.
Assessments can be stressful for both teachers and students, and the transition to virtual education has added to the complexity of creating experiences that allow students to demonstrate their strengths while maintaining evaluation integrity. 
To assist educators as the school year begins, WGU Vice President of Evaluation Operations Maureen O'Brien and her colleagues will present a four-part online seminar entitled "Online Assessments: Planning for Ease, Efficiency, and Integrity."
Presenter bios.
A passionate educator, Maureen O'Brien joined the evaluation faculty at Western Governors University in 2009. She has been instrumental in the development of the evaluation and assessment processes required to serve the growing WGU student population (currently more than 123,000 students), focusing on secure, valid, and reliable verification of competency. She currently serves as vice president of Evaluation Operations, working with more than 1,300 faculty members who are responsible for delivering 1.6 million faculty-scored assessments and 1.4 million computer-scored assessments annually. Prior to WGU, Maureen worked 15 years in the telecom industry and managed a consulting company. She was a strategic contributor when the AT&T Power Systems Business Unit earned the 1994 Deming Prize, and uses systemic quality improvement as a cornerstone approach to leadership.
Hilary Simon joined WGU in January 2019 as the senior social and emotional learning analyst on the Student Experience team. Prior to joining WGU, Hilary gained 20 years' experience in K–12 education, ranging from designing and delivering individualized interventions for neurodiverse students to guiding large-scale implementations of culturally responsive social and emotional learning (SEL) initiatives in urban school districts. She co-founded a nonprofit organization dedicated to providing SEL professional development for educators. She has also served as an SEL specialist, mindfulness for teens instructor, autism specialist, and behavior analyst, and taught in elementary grades. She holds two master's degrees in education. When she isn't hatching up new ways to advocate for SEL, she's playing with her two children in Austin, Texas.
Carissa Pittsenberger holds an M.S. in special education, a B.A. in sociology, and has more than 19 years of experience in K–12 and higher education. After 10 years as a K–12 education specialist and department chair, she joined WGU in July 2011 as a part-time content evaluator in the Teachers College. In October 2012, she moved into a full-time position as an academic authenticity specialist and currently serves as senior manager of authenticity and integrity services. As senior manager, her responsibilities include overseeing and further developing the academic authenticity, assessment security, and professional communication teams, as well as working with cross-functional teams of WGU faculty and staff. In addition, she collaborates with outside organizations and universities in the promotion of integrity in online education. Carissa lives in Las Vegas, Nevada with her husband, two kids, and three dogs. Whenever she can, she takes time out to travel to the beach, read a good book, and relax with her family.
Jen Simonds joined University of Maryland Global Campus in August, 2019. She is the Assistant Vice President in charge of the Office of Academic Integrity and Accountability (OAIA), an office that was new upon her arrival at UMGC and is now fully staffed and operational with case managers and an analyst investigator. Housed in Academic Affairs, the OAIA promotes integrity through collaborations with UMGC's faculty and course development units and handles academic misconduct using UMGC's learning-focused philosophy of academic integrity.
Jen earned an M.A. in education from Seattle University and an M.S. and Ph.D. in developmental and personality psychology from the University of Oregon with a sub-specialty of measurement theory. Prior to joining UMGC, Jen was a professor of psychology and a department chair at Westminster College in Salt Lake City, where she served as a mentor in the McNair Scholars program and developed an academic integrity training and certification program. 
Kelly Lockwood is the Associate Director of Dispute Resolution, Student Conduct, and Academic Integrity at Southern New Hampshire University (SNHU), overseeing a team of Student Conduct and Academic Integrity Managers who investigate and adjudicate violations of SNHU's Student Code of Conduct and Academic Integrity policies as well as moderating disciplinary hearings.
Kelly also sits on SNHU's Academic Integrity Working Group, a cross-functional team of stakeholders from throughout the university dedicated to promoting a culture focused on academic integrity to students, faculty, and staff. In addition, Kelly oversees SNHU's Dispute Resolution Analyst team which investigates and resolves student initiated disputes, including Title IX and Title VII concerns, and allegations of ADA/504 violations  and is a member of SNHU's Risk Assessment Team.
Kelly holds a BA in English and Secondary Education and an MA in Applied Developmental and Educational Psychology, both from Boston College, and a graduate certificate in Leadership of Not-for-Profit Organizations from SNHU. Prior to her work in higher education, Kelly served two years as an AmeriCorps volunteer, taught high school English, and served as a case manager and life skills educator for out-of-school youth. Kelly lives in Nashua, New Hampshire, with her husband and their two-year-old daughter.
Maureen O'Brien
Kelly Lockwood
Hilary Simon
Jen Simonds
Session 1: Designing a positive assessment experience.
Showing what you know is essential in both academic and professional settings. But testing anxiety or technical issues can interfere with a student's ability to demonstrate competency, and these issues are heightened in an online, remote assessment environment. This session includes suggestions on how to improve the validity of an assessment by creating a supportive environment, reducing the possibility of technical issues, and ensuring that each student brings their best to the test. The presenters provided an in-depth look into current practices at WGU. 

Session 2: Academic integrity guardians and guides.
Educating students on the importance of academic authenticity is central to creating a culture of integrity. This session showed how a cycle of education, deterrence, and detection is key to systemically reinforcing integrity in an academic setting. The team shared best practices for identity verification, proctoring, author verification on written submissions, student interventions, and approaches to student awareness and education. 

Session 3: WGU's approach to verification of competency.
Western Governors University has been verifying competency at scale since 1997. Last year, more than 1.6 million student submissions were evaluated by more than 1,200 faculty evaluators. Learn how we establish competency standards, calibrate a large faculty, and provide a consistent approach to the student experience. Takeaways will include thoughts on how to use these approaches in a classroom setting.  

Session 4: Panel discussion on academic integrity.
How do we build a community of accredited, online institutions focused on promoting academic integrity? What is the best way to educate and protect every student and the value of each degree, certification, license, and/or credential? Explore these questions with panelists from WGU, Southern New Hampshire University, and University of Maryland Global Campus.

---
Educating children at home: A guide for parents and caregivers.
Students and their caregivers are preparing for a school year that looks completely different than in years past. With the COVID-19 pandemic affecting nearly every community and school to varying degrees, many are choosing to educate their children at home through homeschool or online options.
Homeschoolers will be planning, organizing, and implementing an entire curriculum at home, while those who choose online options through local education systems will step into the role of time manager and facilitator. This can be daunting even under typical circumstances. But the additional stressors of balancing special learning needs, socialization, employment constraints, and health issues make the situation even more complicated.
To help parents feel confident and prepared for the school year, Western Governors University is hosting a four-part homeschooling webinar series during the last two weeks of August. The series is free and open to anyone who is looking for tips on how to survive and thrive in a homeschool/online learning environment. All sessions will be presented by longtime educators and homeschoolers Kim Dement and Sunny Jordan.
Kim Dement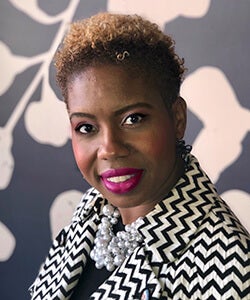 Sunny Jordan
Session 1: So, you're thinking about homeschooling? Making a decision.
The first session in the series began with a realistic discussion of the benefits and challenges of homeschooling. Sunny and Kim reviewed legal requirements, state standards, curriculum options, and organizational strategies. Takeaways included resources on state-specific requirements and support groups, as well as worksheets for things such as budgets and schedules. 
Session 1 Recording | Session 1 Q&A | Session 1 Resources | Session 1 PPT
---
Session 2: Balancing work and school: What if I can't do it all?
Kim and Sunny shared their own homeschool experiences as well as suggestions for how parents can create a home learning plan that meets the needs of their families. They discussed organizational tools, scheduling ideas, and different types of home learning styles. Takeaway resources included scheduling examples, technology suggestions, and links for parents to continue their research. 
Session 2 Recording | Session 2 Q&A | Session 2 Resources | Session 2 PPT
---
Session 3: Differentiation for special learning needs.
Empower your child to turn their special needs label into a superhero cape by igniting their superpower! In this session, Sunny and Kim shared their personal experiences with helping their children have confidence in themselves, see challenges as opportunities, and recognize their gifts and contributions to the world. They introduced growth mindset principles and coaching tools that lead to success. Attendees added conversation starters, suggestions for independent learning, and assessment tools to their list of resources. 
Session 3 Recording | Session 3 Q&A | Session 3 Resources | Session 3 PPT
---
Session 4: Building support and socialization.
Age-appropriate socialization is a major consideration when deciding to educate children at home. In this final session of the series, Kim and Sunny identified how children currently socialize and ways to adapt their social activities as they begin learning from home. They also gave an overview of co-ops, conventions, sports groups, and music opportunities, and provided resources for parents to learn more. 
Presenters.
Kim Dement is WGU's Director for Advanced Programs Operations in the Teachers College. She taught at the elementary, secondary, and college levels before coming to WGU in 2014. She also homeschooled her six children for more than 12 years and organized co-ops—including sports, 4-H programs, curriculum fairs, testing services, and educational classes—for homeschoolers in two states.
Sunny Jordan serves as Strategic Partnerships Manager for WGU North Carolina. She is a professional coach, keynote speaker, and author of the book, "Learn How I Made a Fortune While in College: Student Success Guide." In her previous role as a Program Mentor at WGU, Sunny mentored numerous college students and has a noteworthy track-record of encouraging professional and personal development in her clientele. In addition to her professional achievements, Sunny homeschooled her son for three years while working from home to help him achieve academic success despite his diagnosis of ADHD and learning delays.
Creating an online community of care.
How an innovative emergency response program helps online students face the challenges of COVID-19 (a two-part webseries).
Online communities are quickly becoming a necessary and expanding aspect of higher education. In this two-part webinar series, WGU presents strategies on how to reach out and virtually support students whose education and livelihood are threatened by unexpected challenges.
In 2017, Western Governors University implemented an ambitious student support initiative called the Environmental Barriers (EVB) Program. The purpose of the EVB Program is to lessen the negative impact of natural disasters and other emergent events on the university's 100,000+ online students.
The EVB team monitors events across the country (severe weather, earthquakes, evacuations, etc.), identifies potentially impacted students, and initiates a communications protocol to make sure they have the resources they need to support themselves and continue their studies.

The EVB Program faced an unprecedented challenge in early 2020 with the arrival of novel coronavirus in the United States. WGU students in all 50 states were impacted in diverse ways, from employment and housing insecurity to difficult family and homeschooling situations. This was the EVB Team's largest-scale event to date, and they quickly developed a COVID-19 task force to provide university-wide support for the nearly 90,000 students impacted by the pandemic. WGU's Environmental Barriers Program has been recognized as an award-winning initiative by the University Professional and Continuing Education Association (UPCEA) for advancing student success.
Part 1: Student support in a large-scale emergency event.
Michelle Jungbauer, WGU's Senior Manager of Student Support Services, and members of the EVB Program leadership team will give an overview of program through the lens of COVID-19, its response to students affected by the pandemic, and the program's successes as well as valuable lessons learned.
Michelle Jungbauer
Sr. Manager,  Student Success
WGU
Alonna Koch
Manager, Student Success
WGU
Shvonna Aldridge
Sr. Analyst, EVB Champion Program
WGU
Part 2: Overcoming organizational challenges in an emergency response.
Jesse Velarde, WGU's Manager of Business Transformation Projects, and members of the COVID-19 Task Force will discuss the challenges of maintaining business operations and rethinking policy in the midst of an emergency response, as well as the academic and financial aid interventions created to support students in need.
Heather Saulnier
Director, Student Success
WGU
Michelle Jungbauer
Sr. Manager,  Student Success
WGU
Jesse Velardi
Manager, Academic Business Process Team
WGU
Jennie Sanders
Director, Faculty Experience
WGU
Modifying student teaching experiences for online and distance instruction in the COVID-19 era.
As school districts across the country began closing and shifting to digital instruction in response to the COVID-19 pandemic, thousands of future P–12 educators who must complete Preclinical Experiences and Student Teaching were impacted and unsure how they would fulfill their in-person requirements as they work toward teacher licensure. With each state issuing their own closure timelines, guidelines of programs and licensure requirements, and no prior precedent in responding to a crisis of this magnitude, a scaled response was daunting.
WGU's Teachers College prepares educators for licensure in all 50 states and through swift modifications to program and graduation requirements and adaptions to Preclinical Experiences and Student Teaching, was able to ensure no student placements were canceled. In this free webinar you'll hear from our panelists about:

Ensuring students had pathways to continue on their journey toward graduation and licensure.
Responding to differing state regulatory bodies and requirements for Educator Preparation Programs. 
Keeping students in Preclinical Experiences and Student Teaching on track during Spring 2020.
Aaron Popham
Interim Dean, Teachers College
WGU
Verna Lowe
Senior Manager Compliance of Educator Preparation
WGU
Robert Hall
Program Chair for Professional Core and Clinical Experiences
WGU
Carrie Pottinger
Senior Manager of Field Experience
WGU
Popular webinar Q&As.
What has been your approach to observing the student teachers in the virtual classroom/e-learning environment?
There are two potential options for how we observe student teachers in virtual classroom/e-learning environments.
1. Via the virtual classroom software (Zoom, Teams, Adobe Connect, etc.) the teacher candidate can invite the clinical supervisor (CS) to observe the live class session for observation. After the session, the CS and the teacher candidate can talk 1:1 and screenshare the LMS (CSs are not given access to the LMS).
2. The CS and teacher candidate meet asynchronously in the virtual classroom software. The teacher candidate shares their screen and shows the recording of the session, as well as screensharing their gradebook, data, discussion/message boards with the CS to drive conversations. Approval to view the recordings must be secured by the virtual provider. We have also verified that using Zoom recordings are approved for EdTPA.
How did you ensure that mentor teachers were engaging student teachers? How did you measure this engagement?
The teacher candidate's first week of placement is with the program coordinator. They learn the LMS live class software, procedures and policies, and general onboarding. Once the teacher candidate and host teacher start working together, they mirror and observe best practices for assessment, feedback, and monitoring student progress. Host teachers lead candidates through effective teaching strategies in an online environment. With access to instructional tools – LMS, instructor communication chat, and the live class software – candidates have an opportunity to take over at least one full segment of instruction. During student teaching, candidates assume responsibility for grading, daily contact with students and parents, creating and implementing lessons, and attending all meetings with their host teacher.
Although virtual, the placement is robust in communication and collaboration. Candidates are expected to mirror the host teacher in every way that a candidate in a brick and mortar placement would. Full time teachers have set work hours, PLCs, school meeting, live class schedules, as well as student calls, departmental meetings, etc. The principal may also have meetings with the teacher candidate to discuss their support and to talk about employment opportunities.
Moving to a virtual platform did not alter the communication or engagement expectations between mentor teacher and teacher candidates. The observation and evaluation instruments were still collected to monitor the engagement and performance of the student teachers. The clinical supervisors were also in contact with the mentor teachers and teacher candidates. Additionally, candidates completed surveys to help us gather data on the types of experiences and engagement that were occurring. Any teacher candidate who needed increased engagement opportunities was contacted and supported to ensure the experience remained rewarding and beneficial to all.
Have you heard SEA considering the impact on employability for those who receive a temporary credential? Would employers be less likely to hire those with temporary credentials given that financial resources are projected to be short?
Yes, SEAs and LEAs (school districts) are concerned with having a qualified and well-prepared workforce for fall 2020. Many of the temporary emergency licenses established by the SEAs and licensing boards are intended to ensure a well-prepared workforce for the fall and beyond. To ensure the quality of the workforce, many SEAs and licensing boards have established a 1–2-year timeframe for temporary emergency licensees to complete waived requirements for full professional licenses. We are also seeing that most SEAs have established that temporary emergency licenses come with the full rights and privileges of full, professional licenses without any salary and benefit reductions. Lastly, another clue that LEAs are willing to hire temporary emergency licensees is that SEAs are reaching out to us asking for the number of students we have and will be graduating with full, professional, and temporary emergency licenses so that they know the number of qualified and well-prepared candidates they will have for jobs this fall. We don't see WGU graduates that are holding these temporary emergency licenses having any trouble securing employment this fall.
Tips for working from home while educating your children.
In this free webinar, a panel of WGU professionals discussed tips for working from home while educating your children. The panel shared experiences and tips on how you can make the most of working from home while managing their children's education schedule. From setting a designated work schedule for you, and education schedule for your kids, to sharing your availability with your work team, the panel provided insights on how to effectively manage both responsibilities. 
Popular webinar Q&As.
Should P-12 education go completely online?
The shift to online education via homeschooling, while rapid and disruptive, has shown the advantages and disadvantages of educating children from home. It is hard to solidify a definite answer on whether P-12 education should move completely online. On-ground, face-to-face P-12 education offers more than just instruction and engages children in socialization, physical education, arts education, social work and support, and special needs support among other services that online education may not be able to provide. Online education, in isolation, may be challenged to incorporate these kinds of support and enrichment that families and communities rely on their local schools to offer. While online education and homeschooling may have some hurdles to clear, it does bring about the potential need to hybridize education through online and face-to-face interactions and learning opportunities. 
Will families revert to one working-parent households in order to support educating children from home?
There is not a simple answer because it is answered on an individualized basis, but the COVID reality of schooling from home may have opened opportunities for some families while closing opportunities for others. Some families may choose to have one adult remain at home to keep educating their children after schools re-open. There may even be an increase in the number of adults seeking to enter the remote workforce in order to continue homeschooling their children. It depends on the individual family situation. 
Embracing and planning for online learning.
Despite the unanticipated and rapid transition to digital learning, the goal among institutions remains the same—to keep students on track in their academic journey and ensure they continue learning with limited disruption. Embracing the unexpected shift to online instruction is key to student success. Faculty preparedness, planning, flexibility, and adaptability play central roles in helping students reach their goals.   
In this free webinar, join WGU's Vice President of Design and Development, Joann Kozyrev, to learn how to embrace the digital realm as you prepare and plan course content for online instruction. Key takeaways from the webinar include:
Five essential considerations that all faculty should keep in mind when moving to online instruction.
An action plan to move face-to-face instruction online, based on how much time you have to plan.
Considerations on how accessibility and accommodations are altered in an online environment.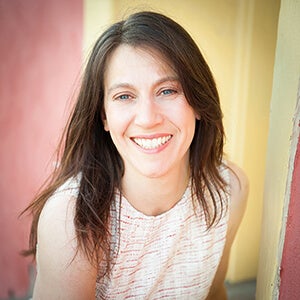 Joann Kozyrev serves as Vice President of Design and Development at WGU and is an accomplished educational program, content, and experience developer for higher education. She has worked across both publishing and university contexts, leading the development of innovative programming for multiple disciplines and markets. Joann is extremely experienced in developing tech solutions for complex learning environments. She is also adept at budgeting for cost-conscious innovation and has vast experience in partnering for success with a wide range of third-party vendors.
Popular webinar Q&As.
The presenter mentioned mind maps as a tool. What sites are recommended for creating mind maps?
WGU does not endorse any particular tool. Tools that may be useful in creating mind maps include Bubbl, Mindmap, Cogle, and Mindmeister. Simple tools such as a whiteboard tool, a Google slide, and text boxes can be used to create mind maps as well. 
How is support provided to students who are not tech savvy?
At WGU, students have access to peer-to-peer support and IT support 24/7. Additionally, students complete an orientation on using technology to better understand how instruction will be delivered. Instructors should also be familiar with resources that are available like tutorials that can be shared with students.
What are some recommended websites that offer materials for online teaching?
WGU does not endorse any particular tool. Some helpful resources include HeyTeach, WGU's own site for teachers, Digital Promise micro-credentials, ISTE (International Society for Technology Education), and EDUCause. 
As an instructor, how do you cater to students with disabilities in the online environment?
Open communication and flexibility are key. Become familiar with the course and the technology utilized by the online platforms so that you can make suggestions and offer options. For example, many eBook platforms and LMSs have a "Read Aloud" feature that can be helpful to students with certain disabilities. If videos are utilized, ensure the video has captions available. Provide an avenue for the student to set up one-on-one time if needed. And finally, provide choices. Choices make it possible for students with disabilities to obtain the information they need and to display their own knowledge in ways that make them feel comfortable and confident.
Faculty have had to move online quickly, using Zoom for meetings. Some have a hard time believing you can have engagement without synchronous meetings. What tips are there for showing faculty that asynchronous can be just as engaging?
The best advice is to think about what we (and especially our students) find engaging in other spaces of our online lives. We use Twitter, LinkedIn and Facebook asynchronously and consume it when we have time and interest. We turn to FAQs when we have a "dumb" question that we suspect others have asked before. We receive "personal" messages from companies we engage with as a response to some action we have taken such as making a purchase or filing a complaint. We know that these were written in advance, but because the information is timely, it is comforting to know that the actions we have taken have landed where they should.
We can take these cues as ways to connect with learners and engage, inform, amuse, reassure, goad, provoke, and inspire them. And just like other channels, online have a certain tone. Instructors can decide to be humorous, brief, intellectually provocative, or otherwise, letting their personalities shine. It's the online equivalent of deciding which comics, quotes, and articles to post on your office door.

How to help students succeed.
The rapid closures of campuses and in-person classes amid COVID-19 brought about one of the most important considerations in higher education—how to maintain student success in an online environment.
In this free webinar, Debbie Fowler, WGU's Senior Vice President of Student Success, shares several methods used by WGU to provide student support in the online environment. Based on 23 years of research and implementation, the WGU methods shared will provide colleges and universities with a foundation in online student support that can be quickly implemented to improve student success.
Debbie Fowler serves at WGU's Senior Vice President of Student Success. She leads close to 2,500 employees to support students and colleagues with an array of services that drive student success across the student lifecycle. In addition to academic operations, Debbie and her team are accountable for cross-functional efforts like learner-centered faculty, admissions standards, student readiness and learner profiles, environmental barriers, and social and emotional learning (SEL).  
Debbie holds a J.D. from the University of San Diego and a bachelor's degree in mathematical science and economics from Rice University.
Popular webinar Q&As.
How do WGU program mentors interact with their students to help them persist?
Program mentors are subject matter experts at the program level and work with students from enrollment through graduation. Mentors check-in calls are typically weekly or bi-weekly conversations with students. These calls are part of the normal academic planning with students. The best practices of check-in calls include not only the personal conversation about how things are going, but also what has been accomplished since the last check in.  
Some questions that can be asked are what academic goals does the student have and what are their plans for the immediate coming week or two until the next check in.

To learn more about WGU's faculty model and program mentors, visit WGU's faculty page.

Getting in touch with students via email and phone call can be difficult. What is the best approach to ensuring students respond?
Communications with students need to be continuous and frequent. First, establish a routine whether that is a weekly or bi-weekly communication. Setting expectations upfront with your students about how and when they can expect to hear from you is key. At WGU, students are expected to be in weekly communication with their mentor to start and can later adapt the cadence of their check-ins to better fit their needs. 
Another important step is learning to become a partner with the student and understanding the role of mentoring throughout the program. Creating an atmosphere of trust and transparency is paramount.

To learn more about WGU's student experience, visit our student experience page.