Advertising Jobs with a Degree from WGU
Seeking to Enroll in an Advertising Degree Program?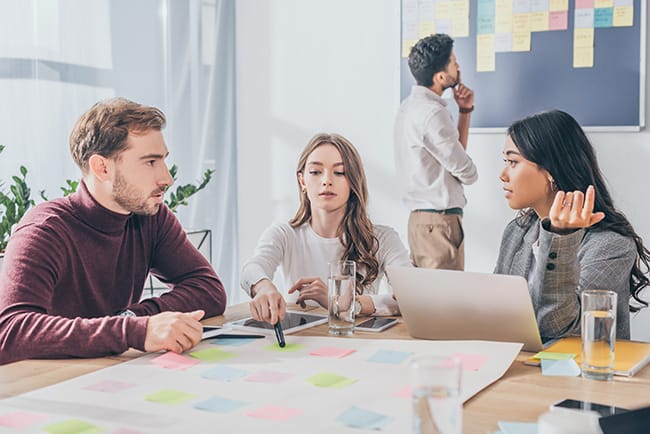 A career in advertising is an exciting and lucrative path that allows professionals to work in a variety of business settings. But did you know that a marketing degree teaches you the same skills as an advertising degree while offering an even broader look at the world of marketing and advertising? While WGU may not offer a degree in advertising, a B.S. in Business Administration–Marketing degree could be even more useful in the long run, providing you with more job options while still qualifying you to pursue advertising careers. If you're just starting your career and are interested in advertising and marketing, consider pursuing a bachelor's degree in marketing.
Competitive Advertising Skills
Advertising is a component of marketing, so you'll find that many of the skills you need to succeed in this field are nearly the same as those necessary for a career in advertising. A marketing degree can empower you with the specific skills that clients and employers are seeking, such as:
Written communication
Critical thinking
Audience analysis
Project management
Market research
SEO and SEM knowledge 
Verbal communication
Creativity
Analytical perspective
Problem-solving attitude
Interpersonal skills
Attention to detail
Leadership
Pathways to Advertising Careers
Earn a Bachelor's Degree in Business Administration Marketing (BSBAMK)
WGU's online marketing degree program gives graduates the skills they need to become top marketers. Learning about traditional marketing concepts, digital and emerging methods, data literacy, and customer-focused strategies will prepare you to stand out when applying for marketing and advertising jobs. 
Some critical marketing skills you'll learn in this degree program include:
Digital marketing
Consumer behavior
Marketing analytics
Sales management
Branding
Content creation
Communication
You'll learn how to conduct market research and build strategies for products and services, which will prepare you to work in virtually any industry. Upon graduation, you'll be ready to begin your career in marketing management, marketing strategy, brand management, event planning, sales, content marketing, digital marketing, and countless other roles.
Consider a Master of Business Administration (MBA) Degree
A bachelor's degree will allow you to work in low- and mid-level marketing and advertising roles, but in order to work in higher-level leadership roles, you'll need a master's in business administration. WGU's online MBA degree program is for students who already hold an advertising or marketing bachelor's degree, or a degree in a related field, and want to expand their horizons to more lucrative leadership and C-level roles in their industry.
Some critical business skills you'll learn in an MBA include:
Managing organizations and leading people
Global economics
Marketing
Accounting for decision-makers
Ethical leadership
Financial management
Through WGU's MBA program, you'll learn how to become an effective leader and make the data-driven decisions that grow companies. If your ambitions don't point toward leading an organization or starting your own company, this degree also enables you to simply work in higher-level marketing and advertising roles while making you eligible for a higher salary.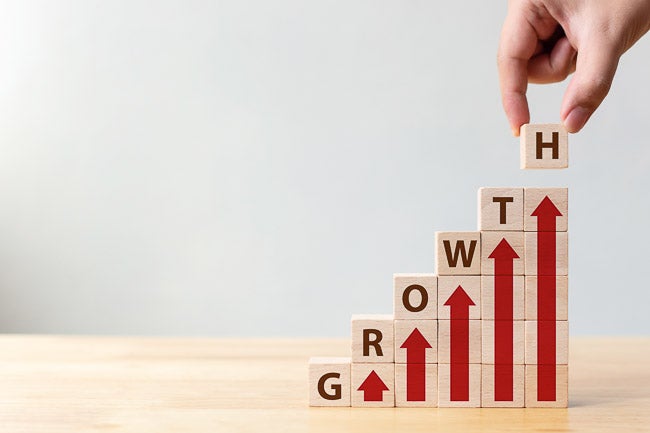 projected career growth for advertising, promotions, and marketing professionals from 2020 to 2030
Advertising Degree Job Options
Marketing degrees can prepare you for many of the same positions that an advertising degree can. Here is a short list of examples:
Marketing promotions specialists strategize and build promotional campaigns for organizations, adhere to advertising budgets, and measure ROI of promotional efforts. They are responsible for building targeted promotional content for multiple marketing channels. Marketing promotions specialists earn $78,000 a year on average.
Media buyers oversee all media buying activities and make buying decisions based on a number of factors, including market research. They negotiate deals with websites, news channels, social media brands, magazines, and many other platforms for pricing on ad spots. Media buyers earn an average salary of $62,434.
Promotions directors create in-depth plans for promotions aligned with an organization's marketing strategy. They research and gather data on the target audience to build effective promotional offers. Promotions directors earn $65,739 a year on average.
Brand managers ensure that a company's products and services meet the needs of their target customers. They're responsible for monitoring market trends, assessing competitors, maintaining an organization's brand promises, and making product recommendations. Brand managers earn $92,938 a year on average.
A content manager supervises the creation, dissemination, and strategic activities of building marketing messaging in order to inform and persuade an audience. They use digital marketing software and tools to build effective, SEO-driven content. These professionals work in many settings, including advertising agencies. Content managers earn an average salary of $60,997.
SEO managers use digital marketing strategies to link users to a company's products or services. They play an essential role in converting prospects to customers by creating strategically targeted content. SEO managers earn $72,652 a year on average.
Each of these positions can be held with a bachelor's degree in marketing. However, to hold higher-level positions in marketing roles, we strongly recommend pursuing an MBA degree. The salary averages for these positions are based on entry-level and starting salary data. In all of these roles, you have the potential to earn even more, depending on your years of experience, job performance, skills and certifications, and geographical location.
Why are WGU's marketing and MBA degrees the best choice for students looking to start a successful career in marketing and business?  There are many reasons WGU's degrees are a cut above the rest for ambitious students:
Low, flat-rate tuition means that no matter how many classes you take in a six-month term, the cost to you is always the same.
Competency-based education allows you to use your prior knowledge to move through coursework at the pace best suited for you. Complete courses as quickly as you master the material to potentially graduate faster and save money.
Scholarships and financial aid options help students pursue their dreams. WGU's already-affordable tuition makes college accessible for even more students.
Career-focused curriculum. Coursework in our marketing and business programs is career-oriented, so the skills that you learn will translate directly to your work post-graduation.
97% of employers said that WGU graduates were prepared for their jobs.
95% of employers said they would hire another WGU graduate.
98% of employers said WGU graduates met or exceeded expectations.
Source: 2021 Harris Poll survey of 300 employers
Marketing – B.S. Business Administration
For those who want to lead brands and steer consumer markets:...
For those who want to lead brands and steer...
For those who want to lead brands and steer consumer markets:
Time: 70% of graduates finish within 41 months.
Tuition and fees: $3,720 per 6-month term.
Some careers and jobs this business degree will prepare you for:

Marketing and PR manager
Director of marketing and communications
Director of publications
Customer intelligence manager
Marketing sales manager
Marketing is a creative and exciting field—and one where an undergraduate degree will open better opportunities.
College of Business
Master of Business Administration
The flexible MBA program you need, focused on business...
The flexible MBA program you need, focused on...
The flexible MBA program you need, focused on business management, strategy, and leading teams:
Time: Graduates can finish in 12 months.
Tuition and fees: $4,675 per 6-month term.
Sample careers and jobs this business degree will prepare you for:

President and CEO
Vice president
Executive director
Chief strategic officer
Our competency-based model gives you an innovative learning experience you won't find anywhere else—and our MBA grads tell us they loved accelerating their program to see a faster ROI.
College of Business