ABOUT WGU
The story of a big idea that's transforming higher education.
Education without boundaries.™
What's in a name? Why are we called Western Governors University? Our name tells the story of our founding—a story that dates back to 1997, when a group of U.S. governors came up with an innovative answer to a question of growing concern: How can we ensure more of our residents have greater access to a college education that fits their schedule? That meeting of the Western Governors' Association marked the beginnings of a new national university.

From the beginning, we were designed to be different. The U.S. governors who founded WGU knew that the college student of the 21st century would be very different from students in the past. For millions of working adults, the dream of pursuing a college education could only become a reality once the boundaries of time and place could be removed. Overcoming this challenge was at the heart of the WGU idea.
It was the mid-1990s, and a new technology was quickly emerging: the internet. As more and more Americans were able to get online, the possibility of an "anywhere, anytime" education became a reality. And more than simply delivering traditional, lecture-based learning via modem and monitor, our founders recognized that technology could be used to fundamentally change the way college students learn. Harnessing the power of the internet and our innovative new learning model—competency-based education—WGU revolutionized the way students learn, master concepts, and progress to a degree.
As a nonprofit, online university founded by governors, WGU is different. But even beyond the unique story of our founding and the foresight of our founders, WGU is different for a more fundamental reason: We do education differently.

Mission-driven. Student-obsessed.
Our Mission
Our mission is to change lives for the better by creating pathways to opportunity.
Our Promise
We help our students achieve their dreams for a degree and career success by providing a personal, flexible, and affordable education based on real-world competencies.    

Our Foundation
Three themes form the basis of how we fulfill our mission. One, we use a competency-based approach to prepare students for professional success. Two, we provide accessible and affordable academic programs through the use of technology that allows students to complete their program independent of time or place. And three, we provide programs to prepare traditionally underserved students for thriving careers in demand in the 21st-century workplace.    

WGU's founding governors.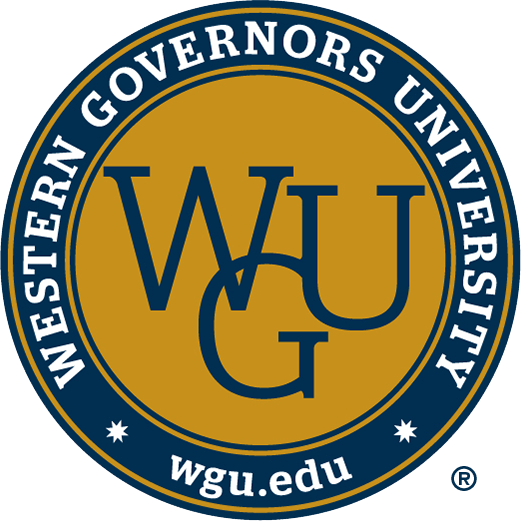 WGU was born at a meeting of the Western Governors' Association as a solution to a growing demand for a college-educated workforce that was not being fully met by traditional higher education. These governors, along with early and enthusiastic leadership from academic and industry innovators, built the foundation that allows WGU to become what it is today.
"WGU is about fundamental change in the way higher education is delivered. It's right, it's real, and it's efficient. It's what higher education will require to succeed in the future."

—– Michael O. Leavitt, Former U.S. Secretary of Health & Human Services, Former Governor of Utah
"Universities measure the wrong thing. They measure time. They measure prestige. I wanted to base a degree on performance—and that was a real revolution."

—Roy Romer, Former Governor of Colorado
We're just getting started.
In 2017, WGU celebrated 20 years as a university. In the landscape of higher education, we're fairly young. But in our short life, we have been at the forefront of making both online learning and competency-based education highly respected alternatives to traditional higher ed. If history is prologue, the story of WGU's future is even more exciting than the story of our beginnings.    

Our mascot: Sage the Night Owl.
We may not have sports teams, but we still have a mascot.  There are lots of reasons WGU students are known as Night Owls: wisdom, persistence, and often an atypical schedule with "get stuff done" penciled in at odd hours of the day.
Not all Night Owls are night owls, but they're all committed to doing whatever it takes to succeed in their academic and professional goals.

Four colleges, one purpose.
WGU offers bachelor's and master's degrees in business, information technology, K–12 teacher education, and health professions, including nursing. Our programs align with the most in-demand careers in today's job market, and we continually update our existing programs—and create new ones—to meet the most current needs of employers, the economy, and our students.