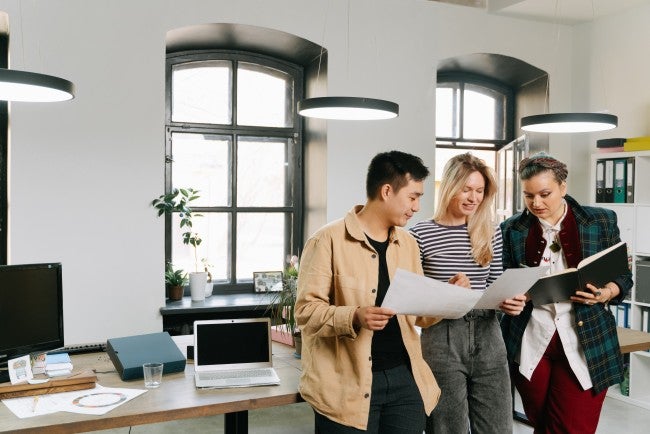 Marketing is not a one-size-fits-all approach. Many businesses and organizations depend on a handful of marketing strategies to promote their products and engage with their audiences. Likewise, knowledgeable marketers are important for marketing campaigns to be successful. The best marketers create assets across an array of marketing styles and switch between long- and short-form content in their work.
What is The Definition of Marketing?
"Marketing" refers to the actions or processes by which a business promotes and sells its goods or services. Within the last decade, marketing has evolved from television and print media into mainly digital marketing channels, including websites, emails, and social media. As a result, the American Marketing Association reports that digital marketing now comprises 58% of most marketing budgets. Digital marketers are responsible for developing a company's strategies for marketing its goods and services online. They use various digital channels to connect with and grow a company's customer base. And as more businesses and organizations focus their attention and finances on the digital space, there will be an increasing dependence on digital marketing professionals within every industry. 
Businesses can use many different kinds of marketing when connecting with consumers. It's important for businesses to perform research and analyze data to determine the best marketing strategy to increase brand awareness and success. In general, there are nine types of marketing most companies use today.
1. B2B/ B2C Marketing - B2B (business-to-business) marketing is a strategy for when a business sells goods or services to another business. B2B marketing is important because most businesses rely on the goods or services of other businesses for daily operations. For example, a clothing company relies on the raw materials of fabric and dye from suppliers to produce its clothing.  
On the other hand, B2C (business-to-consumer) marketing is a strategy for when a business sells goods or services to consumers. B2C marketing is essential for placing a business in front of the consumer often and first when looking for a particular product. For instance, the same clothing company will utilize B2C marketing tactics to promote and sell their newest back-to-school essentials to their customers.
2. Content Marketing - Content marketing is a strategy of creating valuable, relatable, and consistent content to attract and maintain a target audience. The purpose of content marketing is to drive the consumer to take a specific action, like buying a product, signing up for an online class, or subscribing to a newsletter. The field of content marketing is constantly evolving to keep up with the interests and needs of readers, but the goal of creating helpful and entertaining content for consumers remains constant. 
3. Inbound Marketing - Inbound marketing is a long-term strategy that involves a combination of different marketing tactics. First created in response to the impersonal actions of outbound marketing, such as billboards and cold calling, inbound marketing focuses on attracting consumers with slow-burn content and experiences, like blogs or opt-in email flows, tailored to them. Essentially, with inbound marketing, your customers are your customers because you get to know them and provide a solution to their problems. 
4. Search Engine Marketing - Search engine marketing (SEM) is a more recent strategy of using paid advertisements on search engine results pages (SERPs), such as Google, Bing, or Yahoo, to market a business. SEM relies heavily on the keywords consumers might enter when looking for certain goods or services so that a business's ads can appear alongside those search queries. For instance, if a company sells hiking boots, successful SEM is going to have them show up as a pay-per-click (PPC) advertisement or suggested post when a consumer searches for "most comfortable socks to wear on a hike." 
5. Social Media Marketing - Social media marketing (SMM) is a strategy of using social media platforms as a means to connect with consumers. Since social media has become a constant source for following, interacting with, and sharing the goods or services a customer loves, there is a growing need for social media marketers to engage users and establish a business presence on various platforms. SMM utilizes social platforms, such as Facebook, Instagram, Twitter, LinkedIn, Pinterest, and more to publish content, listen to and engage followers, analyze results, and run advertisements. 
6. Mobile Marketing - Mobile marketing, like social media marketing, is a strategy that capitalizes on consumers' daily use of technology by promoting goods or services via mobile devices, such as smartphones and tablets. Mobile marketing utilizes location services or other features to tailor content, such as push notifications or text messages, to consumers. Since most consumers spend more time on their mobile devices than on their computers, the need for effective mobile marketing will only continue to increase. 
7. Email Marketing - Email marketing is a direct channel strategy that advertises to potential and current consumers via email. Through email marketing, a business can share information about new goods or services, promotions, and updates with their email contact list. Even though some people in the industry doubt whether email marketing is effective, its high return on investment (ROI) proves it to be a crucial inbound strategy. Modern email marketing focuses heavily on personalized approaches based on consumers' preferences and email habits. 
8. Personalized Marketing - Personalized marketing, a strategy mostly used in email marketing, is now increasingly used in social media and mobile marketing as well. Personalized marketing tailors content based on consumer data, such as interests, shopping preferences, purchase history, and more. Many consumers prefer an approach where businesses are communicating directly to them, as seen when a business addresses a customer by their first name in promotions, rather than a large group.  
9. Affiliate Marketing - Affiliate marketing is a performance-based strategy wherein a business or individual, known as an affiliate, earns a commission through marketing another business's goods or services. The affiliate typically earns a percentage of the profit from each sale they make, tracked via affiliate links from one website to another. Nowadays, influencer marketing is the most well-known form of affiliate marketing, wherein individuals who have a large community following on social media are paid by brands to promote their products. Affiliate marketing is typically the most successful for fashion and lifestyle businesses.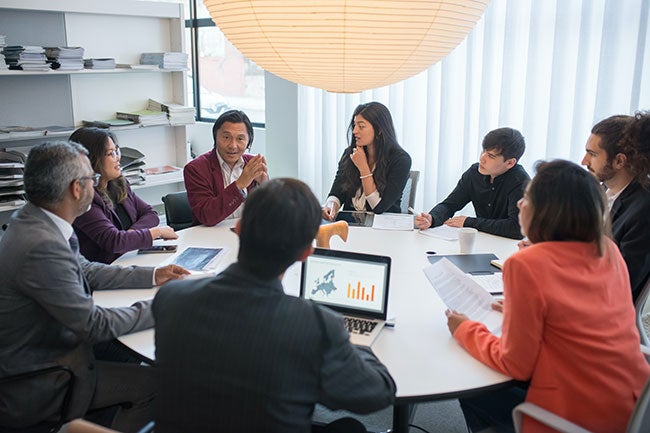 Although marketing is a broad field and most individuals can begin a career in marketing without a degree, having a marketing degree will help you advance in your career and apply for leadership opportunities. For example, a marketing manager is a senior role responsible for the supervision and optimization of all marketing campaigns. Marketing managers are tasked with continually evaluating the efficiency of a business's advertising efforts to ensure ongoing success. 
To become a marketing manager, you'll need to:
Get a bachelor's degree in marketing. 
Apply for an internship in the field of marketing you are interested in to gain relevant experience. 

Apply for entry-level roles to start building your marketing career. 

Consider getting a master's degree in marketing or an MBA. 
Begin applying for marketing manager roles (once you have enough years of experience).  
Interested in joining the exciting world of marketing? WGU's bachelor's degree in marketing will prepare you with the knowledge and skills to become a top marketer. You'll learn about consumer behavior, digital marketing, project management, strategic thinking, and more. Plus, WGU offers the support and flexibility needed to earn a degree at your own pace and comfort level. 
Frequently Asked Questions:
What are the types of marketing?
There are various types of marketing, and the one a business chooses to use largely depends on the kinds of goods or services they promote and their customers' interests and needs. Some types of marketing include content marketing, search engine marketing, social media marketing, and email marketing. 
How to become a marketing manager
To become a marketing manager, you'll want to earn a bachelor's degree in marketing, apply for an internship in a marketing field of your interest, gain relevant experience within an entry-level role, consider getting a master's degree in marketing or an MBA, and then apply for marketing manager positions. 
How to get into digital marketing
Even though digital marketing is a competitive field, relevant experience, along with a marketing degree, will increase your hiring potential.