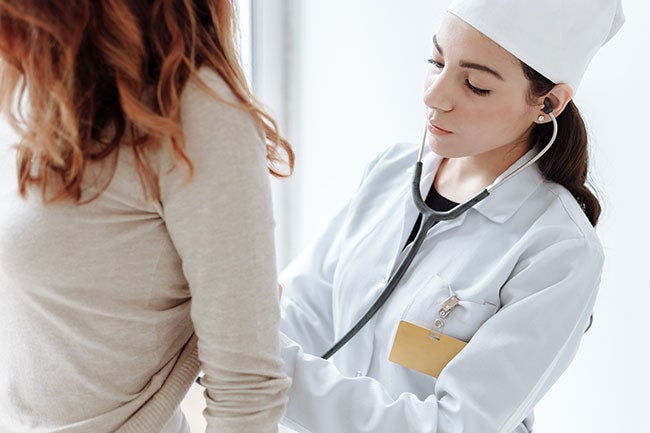 Imagine never having a problem getting a job. That's what a health-related degree provides you. Peace of mind, security, and fulfillment are all reasons why people choose to pursue a health science bachelor's degree and career. 
While health-related careers have always been in demand, jobs are expected to rise as the baby boomer generation grows older and their need for long-term care to address chronic issues increases.
Aside from excellent job prospects, people in health-related careers report enjoying:
Great job satisfaction 
Touching the lives of others
High earning potential
A variety of job settings in a universal field
If you're wondering what you can do with a health science degree, then this guide is for you. We'll break down the skills, responsibilities, salaries, and opportunities related to some of the top entry-level jobs you can get with a bachelor's degree in health science...
If you're interested in helping patients through stressful situations—such as navigating communications with healthcare professionals, insurance claims, and medical billing—then a career as a patient advocate could be perfect for you.
Skills
Advocacy
Communication
Negotiation
Problem-solving
Attention to detail
Organization
Financial planning
Caregiving 
Responsibilities
Providing healthcare visit support
Providing insurance support
Providing financial advice 
Maintaining healthcare literacy
Advocating for patient rights
Salary: $63,422 per year on average.
According to recent salary data, the bottom 10% of patient advocates earn $46,380 or less, and the top 10% make $82,777 or more per year.
Opportunities
The field of patient advocacy is one of the fastest- growing professions, as it's becoming more common to employ patient advocates as a part of a care team.
Community Health Workers (CHWs) are advocates for individuals in their communities—helping people navigate complex healthcare and social support systems. With rising healthcare costs, CHWs are in high demand.
Skills
Knowledge of local social support and health resources 
Public speaking
Strong desire to help the community 
Cultural competency
Bilingual, if relevant
Responsibilities
Keeping electronic medical records
Visiting homes and reaching out to the community
Counseling and mentorship
Educating on health
Opportunities
Organizations are increasingly looking to CHWs to educate, promote health, and be a resource for the community. The BLS predicts the demand for CHWs is expected to grow by 13%—much faster than the average for all occupations.
Salary: $42,000 per year on average
A CHW's salary varies depending on the industry served, whether that's hospitals, nonprofits, government, or family services.
As a patient care coordinator (or care coordinator or patient navigator), you would help manage a patient's treatment needs and assist them in communicating with their healthcare providers. Patient care coordinators can work for hospitals, doctors' and dentists' offices, nursing care facilities, and specialty care centers.
Skills
Medical knowledge
Strong verbal and written communication skills
Computer skills
Analytical skills
Customer service
Compassion and empathy
Critical thinking
Responsibilities
Developing healthcare programs
Helping patients complete paperwork
Educating patients about their options
Monitoring a patient's progress toward their goals
Salary: $35,000 per year on average
According to ZipRecruiter, this number includes a low of $19,500 and a high of $47,000 annually. 
Opportunities
The BLS reports that employment in all healthcare occupations is projected to grow by 15% between 2019 and 2029.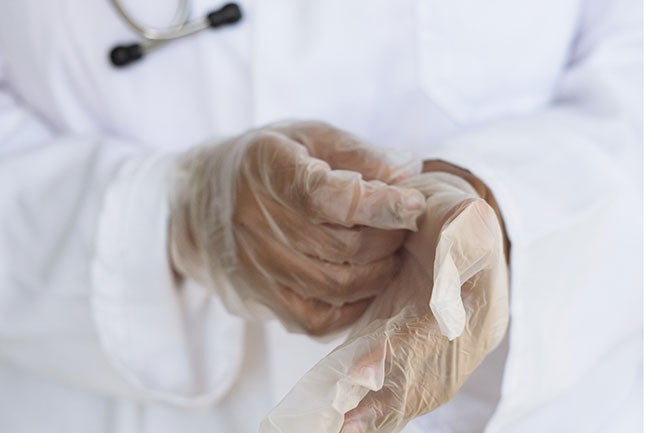 A patient educator's main job is to provide answers to patient questions. If you enjoy patient care and education, then this is the right fit for you.
Skills
Patient education
Patient treatment
Interpersonal communication
Technological proficiency
Empathy
Responsibilities
Educating patients
Developing treatment plans
Communicating with care providers
Corresponding with patients' families
Salary: $49,356
This is a salary range of roughly $34,000 to $64,000 earned each year.
Opportunities
The job outlook for patient educators is expected to remain positive over the next decade. From 2019 to 2029, employment for health education specialists is projected to grow by 13%.
Health unit coordinators are responsible for maintaining smooth operations at medical facilities. They perform tasks like answering phones and maintaining the office calendar. If you are a great communicator, have strong attention to detail, and are organized, then this is the right career for you.
Skills
Business management
Technological proficiency
Phone etiquette
Problem-solving
Responsibilities
Scheduling patient appointments
Communicating with healthcare staff members
Ordering new medical items
Addressing patient issues and complaints
Salary: $64,205 per year on average
In general, the salary of a health unit coordinator averages $64,205, with a range of roughly $20,237 to $165,380 per year.
Opportunities
According to the BLS, employment for health unit coordinators is expected to grow by 32% from 2019 to 2029. This forecasted growth should add an expected 133,200 health service manager positions.
  6. Coordinator 

Health care coordinators explain and manage the complex and often frustrating elements of healthcare, whether in a clinic or hospital setting, and help patients get organized and feel confident in the process. If you're passionate about healthcare and patient advocacy, then this career is right for you. 
Skills
Customer service
Bedside manner
Communication
Compassion
Endurance and the ability to lift 50 lbs.
Responsibilities
Working with patients and their families to discuss health problems
Providing education about medication, conditions, and care instructions
Executing a care plan created by providers to help with health care needs
Consulting and working with other health care providers to schedule appointments and treatment plans
Checking on patients regularly to document the progress of their care
Salary: $43,000 a year on average 
Opportunities
According to the BLS, employment of medical and health services managers, including that of health care coordinators, is projected to grow by 18% between 2018 and 2028; much faster than what's projected for the average occupation.
There should continue to be considerable demand for patient liaisons for the foreseeable future. It's a career for compassionate people who enjoy building meaningful relationships with patients but may not be interested in extensive education.
Skills
Understanding of medical terminology
Empathy
Communication
Organization
Responsibilities
Meeting with patients to discuss potential treatment
Collecting patient data
Explaining medical terminology to patients
Providing information to medical providers
Scheduling patient aftercare
Salary: $60,040
Those in the top 10% of the field earn $87,150 annually, while those in the bottom 10% make $36,110. A combination of having a bachelor's degree along with relevant certification and experience is the best way to increase your earning potential. 
Opportunities
Jobs in this industry are expected to increase by 13% from 2019 to 2029, which is much faster than average, according to the BLS. During that period, experts predict that about 90,700 new jobs will be added, which makes a career as a patient liaison look quite promising. 
Patient experience managers create an informed, stress-free experience for all patients. If you're looking to advocate for patient care and put your treatment knowledge to use, then this role will be a rewarding career option. 
Skills
Patient management
Interpersonal communication
Compliance
Data reporting
Technological proficiency
Empathy
Problem-solving
Teamwork
Responsibilities
Managing a patient's experience
Communicating with patients
Empathizing with patient concerns
Corresponding with care providers
Implementing patient-focused programs
Generating reports on patient progress
Salary: $90,121
There is a range of roughly $71,417 to $103,532 earned each year.
Opportunities
The job outlook for patient experience managers is expected to remain positive over the next decade.
If you have a passion for helping others make healthy choices and positive lifestyle changes, then you might be interested in a career as a health educator.
Skills
Communication
Problem-solving
Time management
Teamwork
Cultural competency
Responsibilities
Assessing the health needs of people and communities
Developing programs, materials, and events to teach people about health
Teaching people how to manage existing health conditions
Helping people find health services or information
Continually developing industry knowledge
Salary: $60,600
The lowest 10% earned less than $37,020, and the highest 10% earned more than $102,480.
Opportunities
Overall employment of health education specialists is projected to grow by 17% from 2020 to 2030, much faster than the average for all occupations. About 16,100 openings for health education specialists and community health workers are projected each year, on average, over the decade.
Public health workers (PHWs) focus on entire populations instead of one patient at a time. PHWs  go into the community rather than waiting for patients to come to them. If you're proactive and genuinely interested in health protection, then this will be a rewarding career for you.
Skills
Communication
Public speaking
Policy development
Program planning
Cultural competency
Bilingual
Responsibilities
Educating people about the effects of drugs and alcohol
Implementing safety standards in organizations
Developing nutrition programs in schools 
Ensuring communities' access to quality healthcare and services
Salary: $71,000
According to the BLS, the salary for a public health worker varies depending on their specialization, job location, and requirements.
Opportunities
As in all areas of healthcare, there is increasing demand for public health workers, particularly in low-income and underserved communities.
Where You Might Go in Health Science with WGU
Health services is one of the most in-demand careers around, and there is no sign of the healthcare industry slowing down. There is massive upward growth in healthcare careers. Practitioners are constantly searching for bright, ambitious talent to add to their teams. 
With a health science degree, you can work with exciting and diverse teams, bringing care to many and making an impact on lives and communities. If this sounds appealing, then we encourage you to learn more about our nursing and healthcare degrees here at WGU.