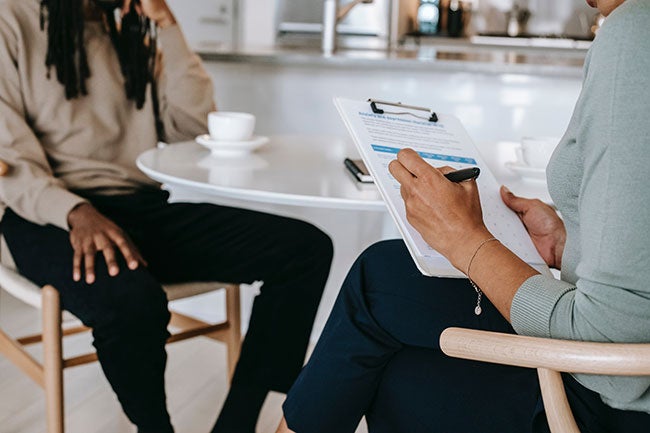 Eight HR Careers for a Human Resources Degree
Earning a degree in human resources (HR) will open the door to various career opportunities. Some of the most popular HR job postings include
HR specialists
HR managers
HR training specialists
Recruiters
Talent specialists
Training and development managers
Job analysts and compensation specialists, and others
The career options available to human resources professionals continue to grow, and most roles pose strong upward mobility potential, making it a very desirable field.
What Can You Do with Human Resources Degrees?
A human resources degree sets you up for a wide range of career paths, many of which will be explored in this article. Not only are there many different types of jobs in this field, but HR isn't just putting up job postings, there is a lot of daily variety in HR jobs and solid earning potential.
Earning a degree in human resources will forge the path for a career in organizing, leading, and coordinating HR activities. HR professionals are responsible for problem-solving, the leadership of employees, and management. The U.S. Bureau of Labor Statistics (BLS), reports an average salary of $63,490 for human resources roles with a bachelor's degree. The human resources workforce is projected to grow 9% between 2020 and 2030.
General HR Responsibilities and Duties
An HR business partner is a professional that works directly with an organization's leadership to develop a solid HR agenda that supports the company's goals. HR careers require individuals to be interpersonal and analytical. Entry-level HR professionals' primary focus is recruiting employees, screening potential job candidates, assisting in new hire orientation, payroll, and administrative tasks.
HR professionals are responsible for staffing, benefits, compensation, safety, labor relations, and payroll. They focus on creating a safe and professional environment for everyone in the workplace.
Earning a degree in human resources is the first step to playing an instrumental role in any successful business, which is why the demand for HR professionals is so high. Whether you're interested in recruiting, training, or administration, there's an HR job that suits you.
Explore 8 Jobs in Human Resources
The HR field offers many unique and well-paying occupations. An HR professional can work anywhere from labor relations specialists to coordinators in business administration. Some HR jobs may require just an associate degree, a bachelor's, or even an MBA, and the median salaries are competitive at every education level.
The most popular HR jobs include HR specialists, human resource managers, HR training specialists, recruiters, talent specialists, training and development managers, job analysts, and compensation specialists. Keep reading to learn more about each of these roles.
HR specialists generally work in office settings and handle the responsibilities of recruiting and interviewing job applicants. It's common for them to handle compensation and benefits packages, as well as training and employee relations. HR specialists place job description ads, check references, and interview candidates while earning $63K on average.
Human resources management is a strategic approach to managing employees of a business or organization with the goal of gaining a competitive advantage. An HR manager is a leadership role tasked to maximize employee performance. They're often aided by human resources assistants to carry out crucial administrative and documentation duties. HR managers earn a median salary of $121K.
HR training specialists are responsible for training employees for the specific jobs they were hired for. This includes creating, organizing, and evaluating employee training programs. They ensure that employees are taught the necessary skills to be successful, educating them on computer applications, phone systems, and policies and procedures. HR training specialists make about $62K per year.
Training and Development Manager
An HR training and development manager is responsible for improving employee productivity. This role often includes an upgrade in pay and allows professionals the opportunity to engage in strategic planning. Training and development managers take on the responsibility of coordinating business training and performance. The average salary for this role is $115K.
Job Analysis and Compensation Specialist
Job analysis professionals and compensation specialists oversee wage programs that a business or organization provides to their employees. They are skilled and educated in analyzing data and performing the necessary research for their wage programs. They compare benefit policies, plans, and fair salaries while making an average salary of $67K.
CTA: Get the Job Analysis and Compensation Specialist Career Guide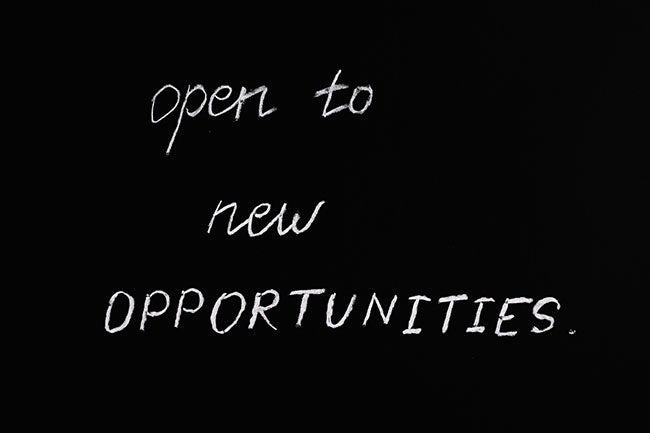 Compensation and Benefits Manager
To assume the role of compensation and benefits manager, it's necessary to have a degree in HR as well as a couple of years of experience in HR. Compensation and benefits managers have a strong background in finance and statistical analysis. These skills are crucial when it comes to analyzing data to determine fair pay and benefits for a business's employees. They are also responsible for monitoring trends affecting benefits to improve their organization's pay structure. The average salary for a compensation and benefits manager is $125K.
Director of Diversity and Inclusion
Research shows that diverse workplaces tend to be more innovative. The director of diversity and inclusion oversees the implementation of necessary programs that promote diversity within the business. They establish and uphold standards of practice, study and obey employment law, and create inclusive programs as a department director. An equitable, diverse, and inclusive workplace is one where all employees feel valued and respected, regardless of their gender, race, religion, age, education, socioeconomic status, or sexual orientation. The director of diversity and inclusion is committed to creating a workspace with non-discriminatory practices and equitable opportunities for employment and advancement in all departments, programs, and services. This role protects marginalized people. A director of diversity and inclusion will make an average salary of $81K per year.
CTA: Get the Director of Diversity and Inclusion Career Guide
Chief Human Resources Officer
The chief human resources officer is responsible for demonstrating leadership and excellent oversight on behalf of the company. Professionals in a role like this develop an HR strategy that lays the foundation for an overall business plan and are responsible for the whole body of employees. This includes hiring, training, orientation, and overall employee quality of work. They also consistently monitor employees' performance to ensure they're meeting the organization's standards. CHROs direct the department of human resources through analysis, relations, and evaluation. This position earns a median salary of $256,400.
How to Begin a Career in Human Resources
Earning a degree in human resources will open the door to various career opportunities. Most HR roles require a bachelor's degree because of the competitive landscape. After earning a degree, you'll have numerous potential routes for gaining experience and progressing in the many areas of HR.
WGU offers options to begin earning an HR degree, including an online program for human resources management. Take the first step in earning an HR degree by learning more about your academic options.

Frequently Asked Questions
Human resources is an essential department in any business that carries human capital. Successful HR departments leverage human capital to grow the business and advocate for the needs and interests of its employees. Professionals who work in HR are responsible for managing the life cycles of every employee, from the interview phase to the daily life and performance to departure from the company.
Is HR growing as a field?
HR is an essential and rapidly evolving field that allows professionals to enjoy a competitive job market for full-time employment. The Bureau of Labor Statistics (BLS) concluded that the job outlook for human resource professionals is trending positively, with a projected 9% growth rate from 2020 to 2030.
What can you do with a human resources degree?
Earning a degree in human resources will forge the path for a career in organizing, leading, and coordinating HR activities. HR professionals are responsible for problem solving and leadership of employees and management. The average annual pay for HR professionals is $63,490, depending on many factors including their geographical location and the role they pursue. Another attractive outlook shows that the human resources workforce is projected to grow 9% between 2020 and 2030.
What are careers in human resources?
A human resources degree opens up many full-time career possibilities, including working as a director of diversity, human resources manager, benefits manager, or compensation specialist.
Some of the most popular human resources careers are:
Recruiter
HR Analyst
HR Associate
HR Manager
HR Coordinator
Virtual Recruiter
Training Coordinator
Payroll Clerk