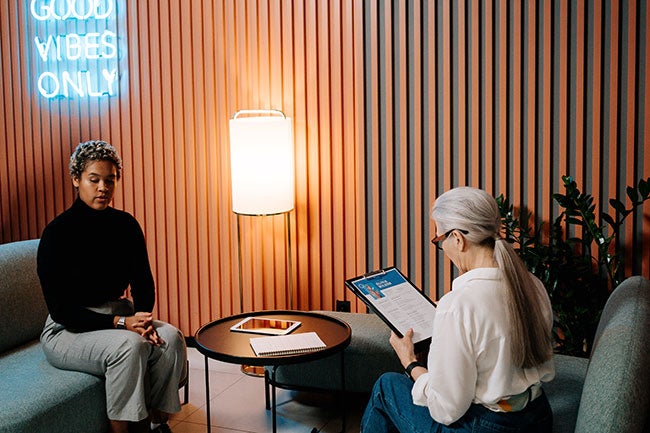 Now more than ever, human resources (HR) departments play a crucial role in the success of today's organizations. Companies rely on HR to maximize employee productivity, create benefits packages, find and maintain talent, and implement company-wide policies that improve operations. That's a tall order for HR professionals but one that comes with high job satisfaction, great earning potential, and plenty of opportunity for growth. It may even result in an executive-level position in a company.
If this sounds like the kind of career you're after, keep reading to learn more about this in-demand field and how you can be a part of it.
Six Signs HR Could Be a Good Career for You
You want a fast-growing career outlook.
1. Because HR plays a crucial role in helping companies run smoothly, it's no wonder that it's become one of the fastest-growing fields in the United States. In fact, the Bureau of Labor Statistics (BLS) predicts an additional 70,000 HR jobs will flood the industry by 2030. And the salary is just as strong as the career outlook. The average income for an HR professional in the United States is about $70,000 per year, according to Glassdoor and Indeed even for entry level positions. Those with a few years of experience, who earn in the top 10% make more than $100,000 each year.
You enjoy working with people.
2. When you work in the HR world, you'll be interacting with everyone from new hires and top talent to leadership and company owners. In other words, you're in the business of people. For this reason, it's important to have strong interpersonal skills and social finesse to succeed in this person-facing role.
You seek variety and growth.

3.  HR is becoming an increasingly specialized field that covers areas such as recruiting, benefits and compensation, learning and development, labor relations, and more. Specializing within the HR field can help you pursue specific positions in a company that align with your experience and interests. It can also help you climb the career ladder quickly.
You want to boost businesses and employees.

4.  HR professionals help businesses stay profitable by keeping employees engaged, upholding employment laws, facilitating the hiring process, doing payroll, and more. Specific roles in HR such as consultants, development managers, and human resources specialists can directly impact future success through training, development strategies, and talent acquisition. They coordinate work experience for all occupations through talent management and through internships, just as they engage for their own entry-level positions.
You can handle tricky situations with ease.

5.  Working in HR means sometimes working through employees' interpersonal issues. This requires tact and professionalism–as well as the ability to uphold employee confidentiality, maintain mutual respect, and stay approachable.
You're a strategic, analytical thinker.

6. Within recent years, the function of HR has shifted from an administrative role to more of a strategic one. Now, HR departments are needed to help execute organizational goals and support company culture. This requires HR professionals who can think strategically and make careful decisions about possible outcomes. Great HR professionals can maximize employee performance through policies and tools that help the company's strategic goals.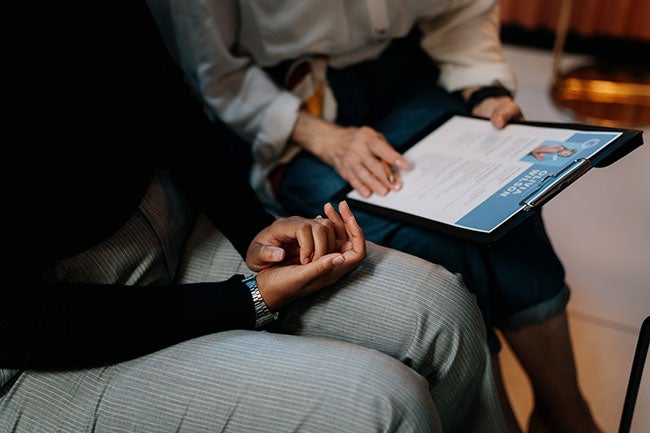 How to Begin a Career in Human Resources
Because of a competitive landscape, many HR roles require a bachelor's degree in human resources management, business, or a related field. But that's just the first step. Earning HR certifications can show you're serious about taking your career to the next level. They can also validate your knowledge and abilities in different fields of human resources and help you stay ahead of the curve in an industry that's always changing.
WGU's online Human Resource Management bachelor's degree program allows you to earn valuable credentials on your path to a degree, including human resources management, strategic thinking and innovation, and leadership certificates. These add important credentials to your résumé before you even graduate. 

All in all, setting yourself apart with a degree in HR and obtaining certifications can prepare you for a long, successful, and lucrative career in HR. Take the first step by applying for an accredited HR management degree at WGU today.
Frequently Asked Questions
Is HR a good career?
Growth, opportunity, job satisfaction, variety, and earning potential—if you're looking for a career path that offers all this and more, human resources is one to consider.
What can you do with a human resources degree?
The career paths for those with an HR degree are broad and varied because HR professionals handle a range of responsibilities. Every company needs HR professionals to do things such as recruit applicants and manage employees, shape company culture, administer benefits, set policies, work with employees to help meet their needs, and serve as business partners to the organization's leaders.
Some professionals specialize in the human resources field to expand their experience and specific skill sets. Earning specializations within HR can help you pursue specific positions in a company, such as recruitment specialist or training and benefits analyst.

What are careers in human resources?
Every company needs HR professionals to recruit and manage employees, shape company culture, administer benefits, set policies, handle employee relations, and serve as business partners to the organization's leaders. These are just some of the career titles you can reach with the help of a bachelor's or master's degree in human resources.
HR Generalist
Recruitment Specialist
Talent Acquisition Manager
HR Specialist
Training and Development Specialist
Director of HR
Compensation and Benefits Analyst
HR Business Partner
HR Manager
Benefits Manager