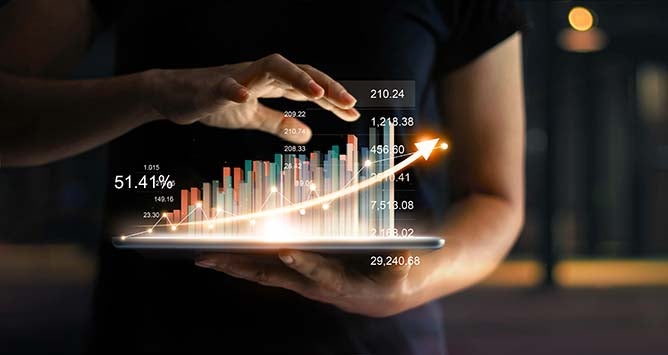 In a time when information is the world's most sought-after commodity, the ability to organize, analyze, and present data to audiences that aren't tech-savvy is highly prized—and potentially lucrative. If you've got a penchant for computer science and a strong eye for detail, there's no shortage of data analyst jobs available. IBM estimates that the number of job openings in the U.S. for data professionals will increase by 28 percent, to 2,720,000 positions, in 2020, placing data analysis among the nation's most in-demand fields.
Not all data analyst careers are the same, however, as the discipline comprises several key roles, each with its own set of responsibilities and requirements. Choosing the right role—perhaps one of the three following data analyst jobs—means knowing your strengths, filling in any gaps through education and experience, and always striving to enhance your knowledge base.
Data scientist.
If you're looking to get hired quickly—and possibly even field multiple job offers from high-paying employers—data scientist could be right up your alley. In the vast world of data analyst careers, data scientists have mastered the requisite deep-data science skills, making them valuable to any business in nearly any industry.
Further Reading: What does a cyber security analyst do?
Tech giants such as Google, Apple, Amazon, Microsoft, and Intel regularly hire data scientists to analyze consumer and employee data and make strategic business and technology recommendations. Forbes notes that 59 percent of data scientist job demand is in IT, finance, insurance, and professional services.
To work for one of these megacorporations, you'll need a degree in computer science or a related field, though some companies prefer that candidates hold a master's or doctoral degree. You'll also need the requisite skills in distributed computing and predictive modeling, and you'll need to be highly proficient in such languages as Python, SQL, and Matlab.
Because there's a good chance that you'll be working for a corporation, you must be prepared to work with a broad swath of engineers and database administrators, as well as less technically adept individuals and teams. You'll be well compensated for your skill set and your ability to function within the framework of a large corporate entity, though; Glassdoor estimates that the average annual salary for data scientists sits around $96,000.
Data engineer.
Data engineer is another popular data analyst career track. Like data scientists, data engineers need to be proficient in computer languages, but data engineering more strongly focuses on building and maintaining the architecture and databases upon which expansive data-processing systems are built and housed. Data engineers build and test databases to ensure all processing systems are working properly.
The size of the company that hires you will directly affect your experience as a data engineer. Larger companies tend to have more sophisticated database infrastructures, but this could be a double-edged sword: you'll have faster and more efficient data-processing tools at your disposal, perhaps, but there's more data to handle and larger architecture to maintain. It's more likely that you'll start your career as a data engineer at a smaller tech firm and work your way up to a medium-sized company or, in rare cases, a tech leviathan such as Facebook or Spotify.
The educational requirements for data engineers are less rigorous than they are for data scientists. Job seekers can often find an entry-level position in data engineering with nothing more than a bachelor's degree in computer science or information technology, but a specialized degree in data management or data analytics can give you a leg up in the market. Data engineers make, on average, about $116,000 a year, Glassdoor says.
Business analyst.
Maybe you're looking for a data analysis career with minimal coding knowledge requirements. If that sounds like you, then you might consider pursuing a career as a business analyst, wherein only a decent knowledge of languages (such as SQL), data visualization tools (such as Tableau), and word-processing essentials (such as the Microsoft Office suite) will be needed.
As a business analyst, you'll be a problem-solving wizard, a consummate project manager, and, above all else, an intermediary between the often disconnected domains of business and IT. Along with a bachelor's degree (or higher) in computer science or business management, you'll need to wield a diversified skill set, such as data modeling skills, business intelligence, extraordinary people skills, and a knack for proposing solutions in a pinch.
Business analysts can be found in businesses of any size, and the salary expectations—as well as the responsibilities—are generally commensurate with the size of the organization. Business analysts typically bring home around $57,600 a year, salary.com notes, though seasoned business analysts can earn more than that.
Getting started in data analysis.
Whether you choose data science, data engineering, or business analysis, the first step in your search for the top data analyst jobs is to learn as much as you can about the requirements and responsibilities of these career paths. After that, earning the right degree in IT or business can help you land a rewarding, high-paying job as a data analyst. If you've got the skills, a job in data analytics can help you pay the bills.
Further Reading: Information technology management degree comparisons.