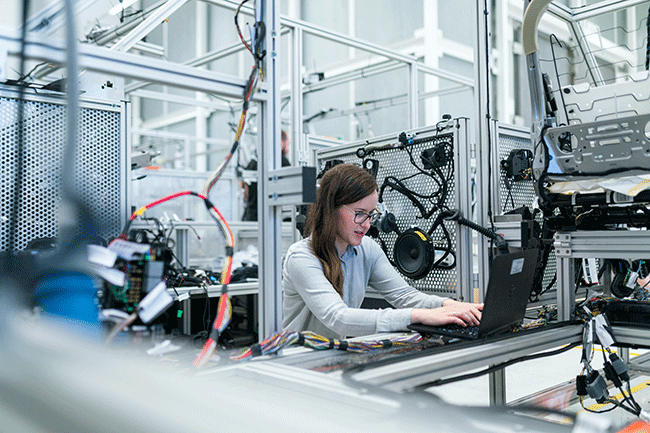 Just about every business in every industry uses software to serve customers, provide value to the world, and grow profits. As individuals use software every day on their smartphones and computers, behind the curtain are hundreds of thousands of computer engineers running the show, inventing and optimizing that software.
Countless technologies exist today thanks to the work of many different types of computer engineers. These professionals enjoy interesting and important daily work, but that's not all that makes this career path so desirable. Computer engineers also receive benefits such as:
Six-figure incomes
Vast opportunities to work on exciting and important projects 
Triple the growth rate of most other careers
Great starting rates for entry-level positions
What constitutes the role of a computer engineer? The short answer is, it's a broad spectrum. The science of computer engineering includes all kinds of technical applications, specializations, requirements, and skills. If you're considering pursuing this career path, then you should familiarize yourself with the professional terrain of the industry to see where you fit in and how you might want to work. Aspiring IT students can trust an accredited university to teach them about some of the best, most popular careers in the field. Keep reading to learn more about some common computer engineering careers, including job duties, salary, job satisfaction, and job outlook. 
Computer systems analysts study software systems in an organization and design new ways to improve their efficiency. They employ a knowledge of IT and business savvy to build and implement better computer systems and processes for an organization. These professionals have many responsibilities, but their most important task is to intimately know their client's business. Whether it's a small business or a massive firm, computer systems analysts understand how to use technology to leverage a business's strengths. Analysts will then make recommendations for the best hardware and software to help the organization's computer system run more effectively.
The U.S. Bureau of Labor Statistics (BLS) reports a median income for computer systems analysts of $99,270 and a growth rate of 7% from 2020 to 2030. This role is known for high job satisfaction due to a low-stress work environment, good work-life balance, and high salary potential.
Computer programmers write, edit, and test code that allows software and computer applications to function. These engineering professionals write and test the code that communicates with computers to complete certain functions, such as recalling data. Programmers use coding languages like Java and C++ to turn the programs designed by software engineers into instructions that the computer can read. When there are bugs or problems with the code, computer programmers run tests to diagnose and fix the problems. Writing code can be tedious. Luckily, programmers can automate some of the process using reference code libraries and computer assisted software. Computer programmers often work at software-as-a-service (SaaS) companies.
The BLS says the median salary for computer programmers is $93,000 per year. While job growth in this role is not rapid as it is in other roles, programmers are generally happy with their daily tasks and salary.
Machine learning (ML) engineers research, design, and build self-learning artificial intelligence systems. They work as an essential part of larger data science teams in collaboration with data scientists, administrators, data analysts, data engineers, and data architects. ML engineers also commonly work with IT, software development, and sales or web development teams, depending on the structure of the organization. ML engineers' main function is to act as a bridge between data scientists who focus on model-building for AI systems and the actual construction of those AI systems. They use statistics and models to research, analyze, and organize large sums of data, as well as run tests and optimize ML algorithms.
According to Indeed, ML engineers earn an average salary of $111,505. LinkedIn reported that ML engineering is the fourth fastest growing career in the United States.
Web developers build and maintain websites. These engineers are experts on the operation of technology, computers, and web servers. They are also more than proficient with many software programs, web apps, and programming languages, such as HTML, JavaScript, Ruby on Rails, and C++. The work of web developers can be divided into three main parts: client-side scripting (or front end developing), server-side scripting (or back end developing), and database technology, which helps to keep a website running smoothly and effectively. Depending on the size of the project, it's common that there will be three different types of web developers to handle each of these areas of work.
Web developers earn a median annual salary of $77,200 according to the BLS. This is an excellent career path for job security since it has a projected growth rate of 13% from 2020 to 2030, which is well above average. Like many other computer engineering roles, this one has positive job satisfaction due to a generally low- stress environment, good job outlook, and the possibility of a high salary and raises throughout the career.
Information security analysts, also known as cybersecurity analysts, assess an organization's digital security measures and plan and implement improvements to their computer systems. Cybersecurity analysts specialize in computer networks and IT infrastructure security. These engineers are experts in cyberattacks, malware, and the evolving behavior of cybercriminals. Their main responsibility is to minimize vulnerability, and actively anticipate and prevent attacks on their organization's digital infrastructure. The security that this engineer provides extends to hardware, software, and the organization's networks. This entails constant, around- the- clock monitoring, and diligent evaluation of potential threats.
The BLS reports a median annual income of $102,600 for information security analysts. This is higher than the median salary for similar careers. These computer engineers also enjoy a projected growth rate of 33% between 2020 and 2030, which is significantly higher than comparable careers. Information security analysts report slightly higher job satisfaction than the average professional.
Computer forensics analysts, also commonly referred to as digital forensics analysts, gather and analyze data relating to cyberattacks and illegal online activity. These engineers retrieve data such as photos, documents, and emails from compromised devices like computers, mobile devices, and hard drives. This data is used as digital evidence for court proceedings and other legal matters.
Payscale estimates an average annual salary of $75,018 for forensic computer analysts. Computer engineering jobs in this field are projected to grow at a rate of 13% from 2020 to 2030, according to the BLS. Along with respectable salary and optimistic job growth, these engineers report high job satisfaction.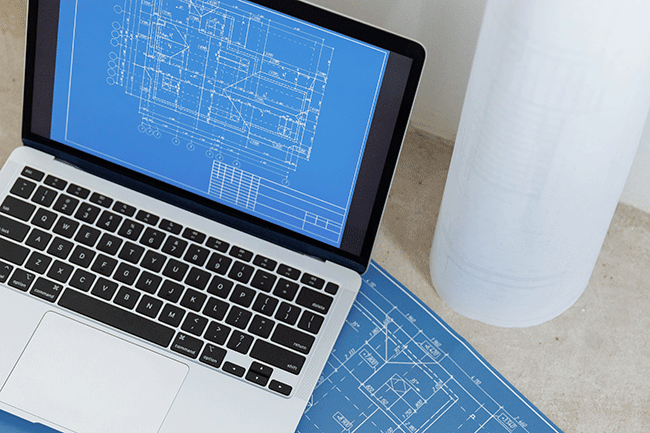 Game developers design concepts for video games and work to turn those concepts into reality. These engineers handle the technical side of game production. They use their strong computer programming skills and work with designers to create game engines and related assets. Game developers spend most of their time writing code to power the video games people enjoy every day.
Game developers earn an average annual salary of $123,992, according to recent data from Glassdoor. Currently, the job growth in this career is positive, sitting at just over 5%, but that is expected to grow in coming years. Game developers are known for having remarkably high job satisfaction compared to other computer engineers
IT consultants advise organizations on how to use and optimize their technology systems and how they relate to business operations. These engineers give technical guidance and recommendations to prevent security threats to the digital infrastructure of their client's company. They do this by analyzing code, predicting threats, improving existing systems, and advising corporations on how to best use IT to meet business goals. IT consultants employ their expertise in software, hardware, and programming to do their jobs effectively. Industries that most commonly need IT consultants include construction, healthcare, manufacturing, sales, pharmaceuticals, and financial services.
IT consultants earn an average salary of $89,694 according to Glassdoor. Job growth in this career is projected at 7%, about as fast as average, from 2020 to 2030.
Hardware engineers design, study, build, and test computer systems and their components. This type of engineer works with personal computers, mobile devices, embedded systems, circuit boards, routers, networks, memory, and processors to optimize the function of hardware. The work of hardware engineers doesn't stop there, though—they also have a hand in designing, developing, testing, and debugging these products and systems. They do all this work with the goal of creating a product, such as a personal computer, that meets consumer needs. To pursue a hardware engineering career, professionals may want or need to seek a master's degree, contrary to what is true for some of these other engineering careers. 
As reported by the BLS, hardware engineers earn a median annual salary of $128,170. Compared to other careers in this industry, hardware engineers can expect a much lower job growth rate between 2020 and 2030 and average job satisfaction.
Database administrators (DBAs) create or organize systems to securely store data. DBAs are responsible for the health and safety of databases and making sure that data analysts can easily retrieve the information they need. DBAs often work alongside an organization's management team to familiarize themselves with data needs and how they align with the business goals. Much of their work involves planning security measures and keeping data safe from unauthorized users, as many databases contain personal or financial information. DBAs also spend their time monitoring system performance to make sure everything is running as it should, fixing issues as they arise. 
Compared to other computer engineering careers, database administrators report lower than average job satisfaction due to experiencing a lack of meaning in their work. 
The BLS reports that database administrators earn a median annual salary of $98,860. There is an 8% growth rate projected between 2020 and 2030, which is as fast as average.  
 
H2: Land a Computer Engineering Career through WGU
This is just the beginning. There are hundreds more computer programming and IT careers that are exciting and high paying, offer positive job outlooks, and provide fulfillment. Learn more about how you can pursue this career path by checking out the  bachelor's degrees and master's degrees in IT from WGU. Earning a computer engineering degree will set you up for countless opportunities once you enter the job market. The best part? You don't have to quit your job, endure months of stress, or derail your life to get an education from WGU. Our flexible and competency-based approach to school empowers you to go at your own pace and pursue your dreams on your own time.