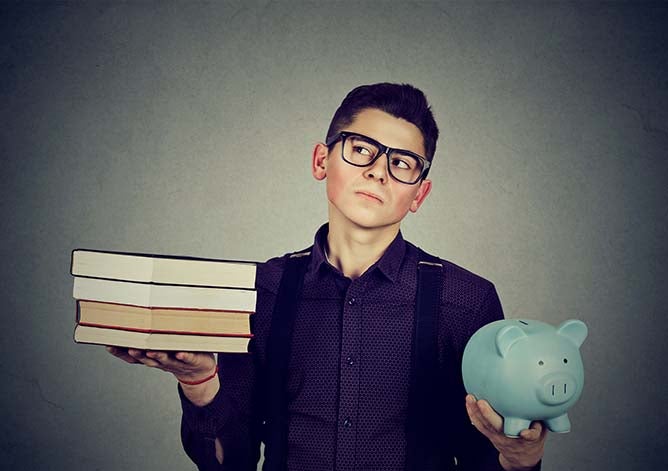 Competency-based education (CBE) is a pedagogical model that measures educational experience by learning and mastery rather than by time in a classroom, and has been the exclusive model of WGU's programs since the university's founding. CBE delivers workforce readiness at low cost by allowing for the personalization of each student's academic journey instead of enforcing one-size-fits-all pedagogical models. Particularly when coupled with flexible online delivery, the learning journey facilitated by CBE increases access to postsecondary credentials by easing constraints such as seat time, scheduling, cost, distance, and learning speed and emphasizes student outcomes over enrollment metrics. 
All student demographics can benefit from CBE models, but non-traditional students—those which WGU was designed to serve—are clearly advantaged by CBE in a few key ways. First, CBE recognizes that students don't come to college empty handed. This is especially true for adult students, who often have a robust portfolio of skills and knowledge based on work, life,  and other academic experiences.  Because CBE is based on mastery, learning time is variable, which allows many students to reduce the time and cost of their education. Second, CBE provides flexibility, critically important for students who are balancing their learning journey with the responsibilities of adult life. And lastly, CBE is workforce-aligned by design because curriculum is built in conjunction with industry experts to include skills and competencies needed in the workforce. Adult learners seeking a path to opportunity can be assured that they are receiving an industry-relevant education. 
Affordability
CBE programs can potentially lower costs for students and institutions in a few ways. First, the development of CBE programs can help drive institutional operating costs down by half in the long-run, which could enable lower tuition rates. This is the case at WGU. Additionally, some CBE programs, including WGU, employ subscription-based pricing models that charge a flat rate for access to academic programming during a set period of time. This allows students to complete coursework at an accelerated pace without incurring additional costs. WGU's average time to degree is 28 months, which saves the student over a year's worth of tuition. 
CBE programs also result in indirect savings for students. Online instructional delivery can help to reduce transportation, childcare, and housing costs, while differentiated pacing and schedule flexibility can allow students to complete credential programs quickly while continuing their careers, which reduces the opportunity cost of returning to school. 
Flexibility
Students in CBE programs are more likely to have commitments, such as work schedules and caretaking that do not yield themselves to the schedules of traditional postsecondary instruction. Competency-based education programs that allow for differentiated pacing better meet the needs of non-traditional students by allowing them to learn and demonstrate mastery anytime, anywhere.  A majority of CBE programs utilize online or hybrid delivery models, which help to circumvent structural obstacles and increase access. 
CBE programs recognize the school-work-life balance many students must navigate in order to earn a postsecondary credential. As the post-traditional student population grows, adopting elements of CBE may promote student persistence and attainment through postsecondary programs. 
Workforce Alignment
Competency-based education programs rely on faculty as well as subject matter experts and industry professionals to define competencies that are aligned with both course requirements and industry standards. Students value these connections to work since there is a tangible benefit to mastering these competencies that prepares them to enter the workforce or advance in their career. 
Institutions implementing CBE programs have largely emphasized programs aligned with workforce or student demands, including nursing, business administration, and computer science. Strategically connecting CBE programs and competencies with workforce skills in high-demand fields can help to support economic advancement and meet the growing need for an educated workforce. 
WGU's CBE model has allowed more than 200,000 graduates to take charge of their learning journey and move toward increased career success and stability. As policymakers and higher education institutions take steps to increase access to affordable, effective educational opportunities, CBE is a proven, effective alternative to conventional credentialing pathways that better meets the needs of many critically underserved student groups. For a range of issues in higher education—from equity to affordability to workforce alignment—competency-based education represents a compelling approach.