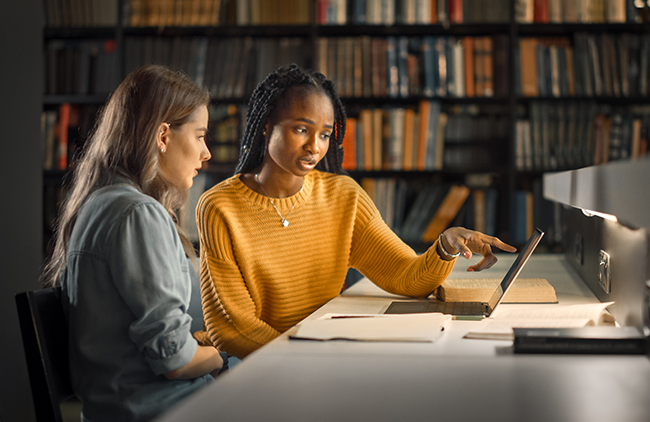 Like thousands of other college students, you were on your way toward completing your degree—and then life got in the way. Maybe you ran out of money. Maybe COVID disrupted your plans. Perhaps you struggled to balance school and a full-time job.
Whatever the reason, if you're a former college student who paused your education, there are many compelling reasons to try again. You might still be worried about challenges like time or money. You might wonder why the outcome should be any different this time around.
With the right university, these challenges don't have to be barriers to your success. And the longer you wait, the harder it might be to continue your education.
Here are six reasons you should consider returning to college now to finish your degree.
Of the nearly 800 occupations studied by the U.S. Bureau of Labor Statistics, about 270—a third—require at least a bachelor's degree. By finishing your undergraduate college education, you'll be eligible for a wider range of positions and careers. You'll also be better positioned to continue on to a graduate degree or graduate certificate program, further enhancing your job prospects.
According to a report from Georgetown University's Center on Education and the Workforce, people with a bachelor's degree earn an average of $2.8 million in income during their careers. That's $1.2 million more than the average amount for employees with only a high school diploma.
Earning your bachelor's degree can nearly double your lifetime earnings potential, on average—while also giving you more economic stability throughout your career.
3. Flexible Learning Opportunities
Finishing your degree online lets you learn when it's most convenient for you, which is perfect for working adults with full-time jobs, family obligations and other responsibilities.
Having flexible learning opportunities lets you adapt college to your busy schedule instead of the other way around. With self-discipline and determination, you can complete your education by working around other time commitments.
That's what Daria Decuir did in earning her Bachelor of Arts in elementary education degree online at WGU.
In 2015, when Decuir started working on her degree, she was cleaning condominiums and looking after her son while she studied. Just one semester into the program, she found out she had a second child on the way.
"For the next four years, I would cram studying into every spare moment I had," she says. "I took tests with babies napping on my lap and participated in video calls with my toddlers braiding my hair."
The flexibility of her online education let Decuir finish her degree on her own terms—like thousands of other college students who've completed their degree online.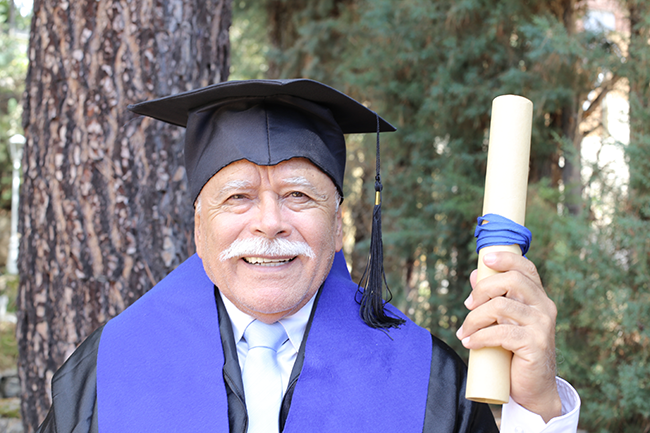 WGU's competency-based approach to education can help you earn your degree faster by moving through courses as you demonstrate understanding.
Instead of completing a course only after a certain number of class meetings, you can advance more rapidly whenever you're ready to show that you've mastered the content.
This approach is perfect for students who have already taken some college courses and bring prior knowledge to the table—and it can help you finish your degree sooner than you think.
If paying for college was a key reason you had to pause your education, there are more affordable options available. For instance, WGU's competency-based approach can reduce the cost of your degree by enabling you to finish faster.
What's more, WGU lets students learn as much as they can in a single term. Students pay by the semester, not by the course. If your schedule allows for this, you can load up on courses and further accelerate your education.
These unique features combine to make WGU tuition 57 percent lower than the national average for a bachelor's degree—and students graduate with half the debt of their peers at other colleges.
If you put your mind to it, there's nothing you can't accomplish. That's especially true when you have a strong support system to guide you.
WGU establishes a "community of care" around each learner. Each student is assigned to a mentor who meets with them one on one throughout the course of their program.
If you enroll at WGU, your mentor will help tailor your learning experience to meet your unique goals. They will also help you overcome any challenges you might face along the way by providing resources and encouragement at every step in your journey.
This high-contact partnership helped Sibil Iglesias keep her progress on track while she pursued her bachelor's degree in accounting at WGU.
"My mentor was extremely helpful and encouraging," she said. "All of the course instructors I worked with were also very helpful. I always felt that everyone I interacted with at WGU really cared about me and wanted to help me achieve my goals."
Returning to school to finish your degree can be hard. But the payoff is worth it for most people, with better job prospects and higher earning potential. And with the right degree program, life challenges don't have to be insurmountable barriers to success.
Learn how WGU can help you complete your degree online in fields such as business, education, healthcare, and IT.