WGU Webinars
Academic Engagement
Educating children at home: A guide for parents and caregivers.
Students and their caregivers are preparing for a school year that looks completely different than in years past. With the COVID-19 pandemic affecting nearly every community and school to varying degrees, many are choosing to educate their children at home through homeschool or online options.
Homeschoolers will be planning, organizing, and implementing an entire curriculum at home, while those who choose online options through local education systems will step into the role of time manager and facilitator. This can be daunting even under typical circumstances. But the additional stressors of balancing special learning needs, socialization, employment constraints, and health issues make the situation even more complicated.
To help parents feel confident and prepared for the school year, Western Governors University is hosting a four-part homeschooling webinar series during the last two weeks of August. The series is free and open to anyone who is looking for tips on how to survive and thrive in a homeschool/online learning environment. All sessions will be presented by longtime educators and homeschoolers Kim Dement and Sunny Jordan.
Can't make it? Sign up anyway! After the web series is complete, we will be sending out the presentations to all registrants. The recording of the webinar will be available on this page after the event.
Kim Dement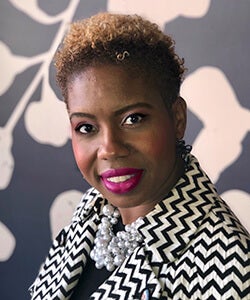 Sunny Jordan
Session 1: So, you're thinking about homeschooling? Making a decision.
The first session in the series will begin with a realistic discussion of the benefits and challenges of homeschooling. Sunny and Kim will also review legal requirements, state standards, curriculum options, and organizational strategies. Takeaways will include resources on state-specific requirements and support groups, as well as worksheets for things such as budgets and schedules. This session will be held Tuesday, August 18, 10 am, MDT. Register now >
---
Session 2: Balancing work and school: What if I can't do it all?
Kim and Sunny will share their own homeschool experiences as well as suggestions for how parents can create a home learning plan that meets the needs of their families. They will discuss organizational tools, scheduling ideas, and different types of home learning styles. Takeaway resources include scheduling examples, technology suggestions, and links for parents to continue their research. This session will be held Thursday, August 20, 10 am, MDT. Register now >
---
Session 3: Differentiation for special learning needs.
Empower your child to turn their special needs label into a superhero cape by igniting their superpower! In this session, Sunny and Kim will share their personal experiences with helping their children have confidence in themselves, see challenges as opportunities, and recognize their gifts and contributions to the world. They will introduce growth mindset principles and coaching tools that lead to success. Attendees will add conversation starters, suggestions for independent learning, and assessment tools to their list of resources. This session will be held Tuesday, August 25, 10 am, MDT. Register now >
---
Session 4: Building support and socialization.
Age-appropriate socialization is a major consideration when deciding to educate children at home. In this final session of the series, Kim and Sunny will identify how children currently socialize and ways to adapt their social activities as they begin learning from home. They will also give an overview of co-ops, conventions, sports groups, and music opportunities, and provide resources for parents to learn more. This session will be held Thursday, August 27, 10 am, MDT. Register now >
Session 1: 
Tuesday, August 18, 10 am MDT
Session 2:
Thursday, August 20, 10 am MDT
Session 3:
Tuesday, August 25, 10 am MDT
Session 4:
Thursday, August 27, 10 am MDT
Presenters.
Kim Dement is WGU's Director for Advanced Programs Operations in the Teachers College. She taught at the elementary, secondary, and college levels before coming to WGU in 2014. She also homeschooled her six children for more than 12 years and organized co-ops—including sports, 4-H programs, curriculum fairs, testing services, and educational classes—for homeschoolers in two states.
Sunny Jordan serves as Strategic Partnerships Manager for WGU North Carolina. She is a professional coach, keynote speaker, and author of the book, "Learn How I Made a Fortune While in College: Student Success Guide." In her previous role as a Program Mentor at WGU, Sunny mentored numerous college students and has a noteworthy track-record of encouraging professional and personal development in her clientele. In addition to her professional achievements, Sunny homeschooled her son for three years while working from home to help him achieve academic success despite his diagnosis of ADHD and learning delays.