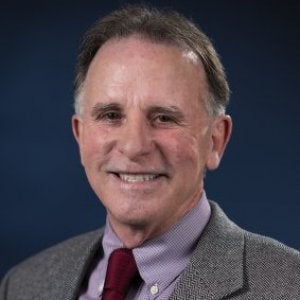 Vice President, Financial Aid | Western Governors University
Salt Lake City, Utah, United States

Bob Collins serves as Vice President of Financial Aid at Western Governors University.
Areas of Expertise: 
Student Financial Aid, Financial Literacy, Responsible Borrowing, Student Debt, Leadership, and Higher Education
Education: 

University of Phoenix: M.A., Public Administration  2012
University of Colorado Denver: B.A., Business Administration and Management  1983
Niagara University: General, Business Administration and Management  1980
---
Bob Collins joined Western Governors University in October 2012 as Vice President of Financial Aid. In this role, he is committed to expanding access to affordable higher education, and in 2016 WGU received national recognition from AAUA and WCET for its Responsible Borrowing Initiatives programs which encourage students to borrow only what they need resulting in a student loan default rate of 4.1 percent, half the national average.
Before coming to WGU, Collins had more than 35 years of experience in student aid administration. He has been a member of several technical review panels for the National Center for Education Statistics, participated on numerous negotiated rulemaking committees, and actively engaged in the Distance Education Demonstration Program with the U.S. Department of Education.

Collins is a member of the National Association of Student Financial Aid Administrators Forward 50 committee as a national thought leader on higher education public policy. He has published several topical articles on LinkedIn and has been quoted by Yahoo, Education Dive, Good Call, Huffington Post and U.S. News and World Report, among other media outlets.

Affiliations
National Association of Student Financial Aid Administrators Forward 50
Rocky Mountain Association of Student Financial Aid Administrators
WCET Outstanding Work (WOW Award)
2016
WGU's Responsible Borrowing Initiatives (RBI) program recognized for "implementing exceptionally creative, technology-based solutions to contemporary challenges in higher education."
AAUA Exemplary Models Award
2016
WGU's Responsible Borrowing Initiatives (RBI) program recognized for providing "an excellent solution to a common problem in higher education."