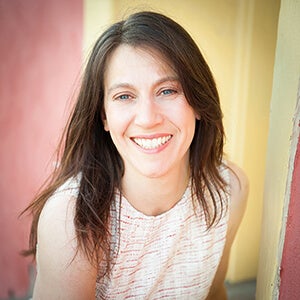 Vice President of Design and Development | Western Governors University
Salt Lake City, Utah, United States
Joann Kozyrev serves as Vice President of Design and Development at Western Governors University.
Areas of Expertise: 

Competency-Based Program Design, Design Thinking in Program Design, Optimized Learner Pathways, Activity-Driven Design, Teaming and Communication for Curricular Change, Credential Design, Stackable Credentials, Skills-Driven Design, Delivering Value in Online Learning
Education: 

Juniata College: B.A., Russian/English and Penn State University: MA-TESL
Social:  LinkedIn
---
Joann Kozyrev is Vice President of Design and Development at Western Governors University, a position she has held since January 2018. In this capacity, Kozyrev leads WGU's student-centered team of skills architects, assessment and curriculum specialists, learning designers and developers, and content specialists to provide students with personal, flexible and affordable education based on real-world high demand skills and competencies.
Prior to taking on her current role, Kozyrev was Executive Director of Learning Innovation at the University of Texas System Institute for Transformational Learning, where she was a founding member of the Institute's leadership team. She also led teams that developed college content in the fields of Psychology, Philosophy & Religion, Developmental English, Literature, and ESL at Houghton Mifflin and Cengage Learning.
Joann Kozyrev holds a B.A. in Russian/English from Juniata College and earned her MA-TESL from Penn State University.
Selected media appearances and articles
9 Thoughts for Dealing with Online Learning in a Crisis
Campus Technology, March 27, 2020
Colleges and universities everywhere are rushing to move courses online and keep teaching and learning going during the coronavirus pandemic. Here's how to cope with what may feel like an impossible task.
 
Moving to Digital Learning Fast: Where to Start
Campus Technology, March 18, 2020
As coronavirus changes life as we knew it, education experts offer advice on how to make the transition to online instruction.