Student Experience
Our Stories: Black History Month
Learn About the Experiences of Black Students at WGU
Every student is unique. We believe that your educational experience should be as unique as you are. We celebrate the differences in our students because we know that diversity brings strength—it's why we endeavor to be the most inclusive university in the world. WGU is bridging the gap between talent and opportunity.
We aim to recognize, support, and amplify students' voices while creating greater pathways to opportunities for students across the country. This focus drives us to offer high-quality, equitable higher education that is accessible regardless of your location or background. By putting degree opportunities within reach and improving access to learning, we advance equity for every student.
Join us as we celebrate Black History Month, and recognize how students and employees are making a difference in their communities around the country.
Unconditional love, support, dedication, and the drive to succeed all came together so Qu'Teaus could earn her master's degree and advance her career. Click below to read her story.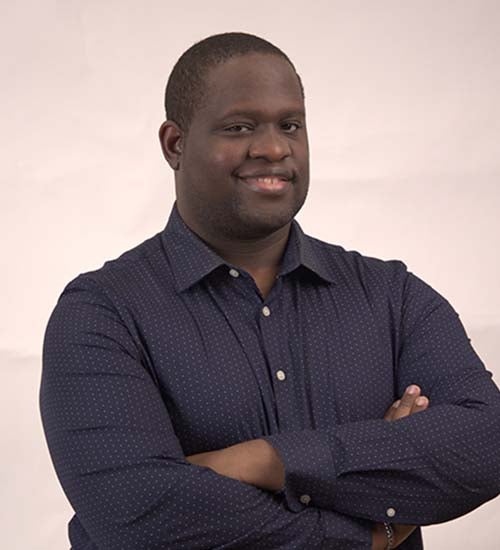 Bency Pierre earned his master's in English Language Learning from WGU and uses his education to uplift his students and his school. Click below to read his story.
Dr. Lee Jones has taught an American government course at WGU for over ten years. He also goes above and beyond to support his students. Click below to read his story.
A Message from Jason Thompson
"Selma, Alabama, is the site of one of the most powerful bridge crossings in the history of the United States. In 1965 John Robert Lewis almost lost his life during the Bloody Sunday march on that bridge, which peaceful Civil Rights demonstrators crossed to reach Alabama's state capitol. In the decades that followed, Lewis worked tirelessly to make sure that bridge stayed open – literally and figuratively – for everyone. 
During Black History month, we pause to honor and recognize our Black leaders who continuously champion equity and inspire opportunity. At WGU, we strive to bridge inequity by opening access to education and changing the lives of our students for the better."
–Jason Thompson, Vice President
Office of Diversity, Equity and Inclusion
Sarah Williams overcame many obstacles to become a nurse. After earning her BSN from WGU, she has made it her mission to help others overcome their own struggles.
"Being multiracial and as a male nurse, I never saw it as any kind of negative. It was always kind of nice. I think patients and staff and people appreciated having people of different background in those fields. Patients want to see nurses that look like them. You have underrepresented minorities in that field, but then the patient population of people who are sick needing the help are those minorities. So to be sick and in the hospital and see your nurse that looks like you, that's comforting. That's really good. So we need as many minorities and people of different backgrounds entering the field as we can."
Rashaan Green was told "you can't" and dropped out of high school. But with hard work, he earned a bachelor's and master's degree through WGU. Today, Rashaan is a Cyber Information Assurance Analyst in the aerospace and defense industry.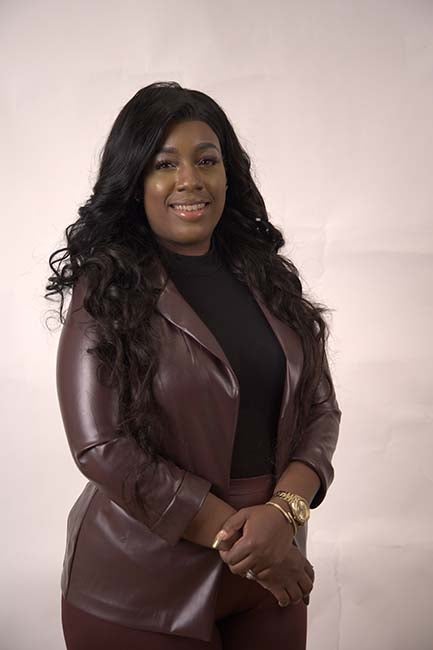 "The goal is to just help people. I love helping people and I know that's what I'm meant to do. So I plan to utilize my degree and my experience—both personal and professional—to go to great heights."
Scholarships Available for Affordable Education
Scholarships are one of the many ways in which WGU removes obstacles from your path to achieving your education goals and improving your career opportunities.
I Have a Dream Scholarship
In honor of Martin Luther King, Jr. Day, WGU's "I Have a Dream Scholarship" helps students who are eager to further their education despite the challenges they may face.
View Scholarship
WGU NBMBAA Scholarship
A scholarship for WGU National Black MBA Association members who wish to further their career in business with a graduate degree from WGU.
View Scholarship
Sheila Guillory Scholarship
Learn more about this donor-funded scholarship honoring the life and legacy of Sheila Guillory for undergrad IT students at WGU.
View Scholarship