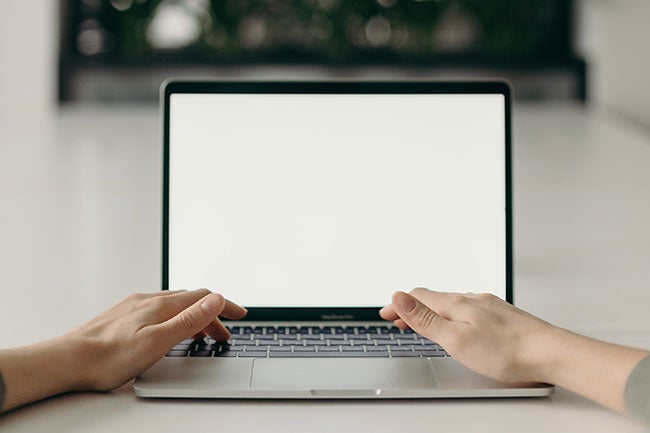 What Is Computer Networking?
A computer network is a group of connected computing devices that communicate and share information with each other. Nearly all of today's organizations use networks to deliver information to customers, employees, or clients. Computer networks link millions of users and devices, making it fast and easy to transmit data securely.
Keeping these systems running smoothly is crucial, which is why skilled network engineering professionals are in high demand. In fact, there are currently 55,000 open computer networking jobs, and 24,000 of those are for entry-level positions, according to LinkedIn.

A bachelor's degree in network operations and security will get you ready to enter this fast-growing field. You'll learn how to design, install, repair, and upgrade the vital computer networks that help companies function. An IT degree will help you develop strong foundations in the principles of computer science—including cybersecurity, network infrastructure, and the collection, organization, and delivery of data—credentials that can be applied to a number of tech jobs.

This guide will go over common computer networking careers as well as the skills and education you'll need to excel on this professional path.
Computer Networking Careers
Learn more about the variety of rewarding IT careers that a degree can prepare you for:
Network Support Specialist

Network support specialists analyze, troubleshoot, and maintain computer networks and provide guidance for users on a daily basis.
Network Technician
A network technician is responsible for setting up an internet connection, establishing different types of networks, and connecting them.
A network administrator sets up new networks, upgrades existing networks, and evaluates then fixes any issues that arise.
Field Service Engineer
Similar to a service technician, field service engineers travel to a client's location to demonstrate, install, or repair products and systems.
Systems analysts examine the technological infrastructure of a company and determine how effective it is at meeting the organization's goals. They're also in charge of repairing, maintaining, and improving these systems in order to ensure their security and efficiency.
A server administrator oversees servers, networks, workstations, and junior IT staff for an organization with high web traffic. They're the first and final person responsible for how a business's servers are running.
Network security analysts protect a company's technology from cyberattacks by identifying and installing programs that safeguard its data.
Network engineers manage the foundation of a company's IT networking system and design, build, and maintain those networks for optimal performance.
Wireless Engineer
Wireless engineers are in charge of making sure an internet connection is stable in any given area. They also design, install, and test wireless networks.
Computer network architects build data communication for companies. They create layouts for a communication network, explain to management how it will work, keep information security at the forefront of the design, upgrade hardware, research new technologies, and more.
Computer Networking Skills
Although there are a wide variety of computer science jobs out there, many share the same core skill set. Like any computer science or IT career, a solid math background is key. Linear algebra, probability and statistics, differential equations, and numerical analysis are just some of the tools that computer networkers tap into. In addition to math skills, you'll also need a technical understanding of the following:
Scripting

Network security
Spreadsheets
Data management
Web development
Computer programming
Computer networking and communication tools
Successful computer network professionals are also skilled at troubleshooting, have great communication skills, exhibit abstract thinking on a regular basis, and have great attention to detail. An online bachelor's degree in network operations and security from WGU can give you a strong educational foundation and specialized knowledge to excel in this ever-evolving industry.
Types of Computer Networks
In addition to the skills listed above, there are many different types of computer networks you'll need to become familiar with. Some of the most common include:
Local Area Networks (LAN): connects computers within a limited area, like a school, home, or office.

Personal Area Networks (PAN): most commonly used for one individual to connect a handful of devices like a computer, smart phone, or printer.
Home Area Networks (HAN): connects devices within a home, including personal computers, tablets, TVs, smartphones, and printers.
Wide Area Networks (WAN): cover a larger geographical area, usually with a radius of more than a kilometer.
Campus Network: a set of connected LANs most commonly used by government agencies, universities, or small corporations to network a set of buildings that are close together.
Backbone Networks (BBN): connect multiple networks together, allowing them to communicate with each other.
Global Area Networks (GAN): a worldwide network, such as the internet, that connects networks all over the globe.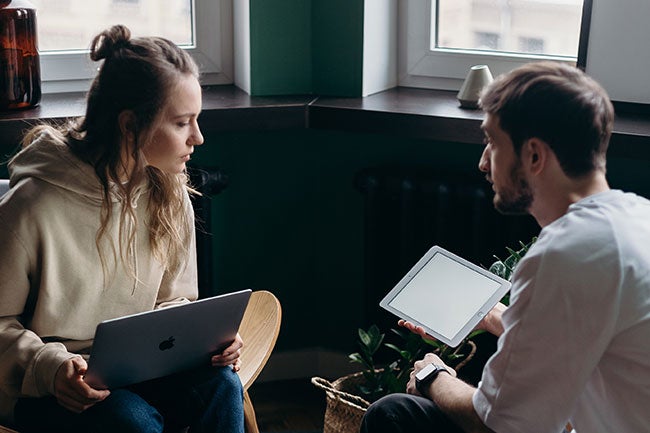 Steps to Starting a Computer Networking Career
1. Get your degree. To work in this field, most employers will want you to have at least a bachelor's degree. There are several options for courses of study. You can opt for a bachelor's degree in network operations and security. Or, if you want to pursue a more advanced computer network career, consider earning a master's degree, such as data analytics.
2. Earn IT certifications. Certain certifications like the CISCO CCNA, ITIL Foundation, or CompTIA certifications can be vital in helping you be prepared for a future in computer networking. These show employers that you have a solid understanding of the different software systems and experience in working with those systems. Certifications are also a great way to boost your résumé, and can be earned even before you complete your computer networking degree.

3. Apply for jobs. Given the projected 5% increase in job growth from 2020 to 2030, it's a good time to be looking for a job in computer networking. The more connected the world becomes, the greater the demand for qualified computer network professionals will be. The pay is promising, too, as the average computer networking professional makes $80,600, according to the Bureau of Labor Statics (BLS).

Frequently Asked Questions
What is Computer Networking?
Computer networking is when two or more computers are connected together so that they can share information.
What Do You Learn in a Network Operations and Security Bachelor's Degree Program?
Many degree programs will cover subjects such as IT fundamentals, networks and security, spreadsheets, scripting and programming, data management, operating systems, interconnecting network devices, leadership and management, web development, the business of IT, and cybersecurity.
How Much do Computer Networking Professionals Make?
The average computer networking professional makes $80,600, according to the BLS. The lowest 10% earn less than $49,560, and the highest 10% earn more than $130,830.