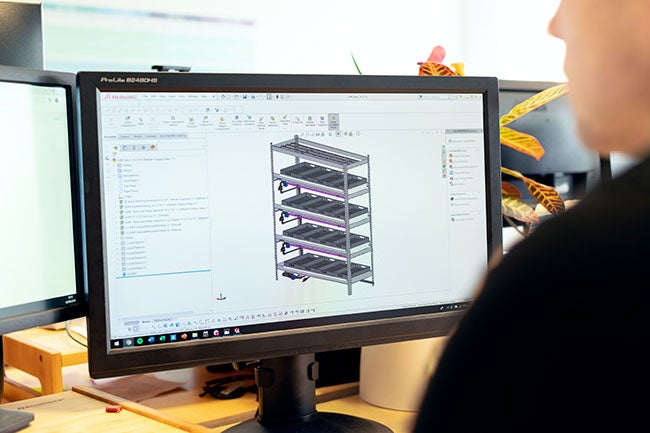 Top Careers in Computer Science
There are a lot of good reasons to pursue a career in computer science. This field comes with six-figure salaries, diverse job options, and plenty of opportunities for growth and specialization. Even better, the demand for computer scientists is at an all-time high, with 3,200 new job openings projected each year from now until 2030.
If you have a strong foundation in math and technology and a desire to build a dynamic career, it's a great time to consider the field of computer science. Keep reading to explore the top computer science careers, their salaries, and what you can do to set yourself up for success in this sought-after career field.
10 Most Popular Computer Careers ​for Techies
Let's take a look at some of the most in-demand computer science careers and their average salaries. Keep in mind that most of these jobs will require at least a bachelor's degree and some of the more advanced roles will require a master's degree.
Average Salary: $93,847
Data engineers create information pipelines and systems that extract, transform, and load data so that other experts, such as data scientists, can use it for analysis, reporting, and planning.
Average Salary: $77,220
Web developers control the "behind the scenes" elements of a website, including its code, outbound links, and content, to ensure a quality user experience that leaves consumers satisfied. A web developer typically receives designs from a web designer or graphic artist and then create code that brings those designs to life.
Average Salary: $98,860
Database administrators use specialized software to protect, store, and organize data for users. They help organizations install data management platforms, configure programs to securely store information, migrate this data to different servers and employee devices, and troubleshoot issues when clients experience difficulty accessing data.
Average Salary: $119,560
Hardware engineers specialize in the design, development, and testing of computer hardware like keyboards, modems, etc. They can either work alone or on a small or large team. They often work on research and development projects related to creating new or improving products.
Average Salary: $94,503
Software engineers apply computer science principles to design and develop software. They make sure applications and programs run smoothly and effectively, while also making digital improvements. They create, test, and maintain networking control systems, computer programs, and business-wide operating systems.
Average Salary: $103,590
Security analysts protect a company's technology from cybersecurity risks. They proactively analyze a company's hardware applications, software programs, phone lines, and anything else with an online connection. They consult with company executives and work alongside technology teams to fortify a company's online presence.
Average Salary: $151,150
Ultimately, it's the job of an information systems manager to keep a company's networks, applications, programs, and devices secure. They inform all of a company's technology-related decisions, and after identifying necessary devices and programs, they help with their installation, optimization, and continued use.
Average Salary: $126,830
Computer scientists create solutions that combine technology and analytics. Using common programming languages, they design new approaches to computing while innovating with existing technologies. They often work alongside engineers and other technology specialists to create, install, deliver, and optimize specialized computer programs that help businesses of all kinds solve problems and prepare for the future.
Average Salary: $116,780
Network architects lay out the IT and communication infrastructures for a company, which include the communication protocols, transmission equipment, software, and other components that provide users with an uninterrupted connection to one another. They also install and maintain the components of a network, such as routers, hubs, cables, adapters, etc.
Computer Support Specialist

Average Salary: $55,510
Computer support specialists maintain computer networks and troubleshoot computer network problems. They play an important role in the day-to-day upkeep of a company's networks and install and train users on new hardware or software.
Where Do Computer Science Graduates Work?
Most companies—including government organizations, schools, hospitals, and more—require the expertise of skilled computer scientists. Additionally, some names you likely recognize are also the top employers of computer science graduates.
Google

Google began as an online search firm, but it now offers more than 50 internet services and products, from email and online document creation to mobile phones and tablet computers.
Meta

Formerly known as Facebook, Meta is a company that now extends beyond social media apps and into the design and manufacture of new technologies. The company is the parent organization of Facebook, Instagram, and WhatsApp, among others.
Tesla

Tesla is an American clean energy company that designs and manufactures electric cars, battery energy storage from home to grid-scale, solar panels and solar roof tiles, and related products and services.
Microsoft

Microsoft is the largest producer of computer software systems and applications in the world. The company also publishes books and multimedia titles, produces its own line of hybrid tablet computers, and offers email services, game systems, and more.
Apple

Apple is the largest information technology company in the world. They design, manufacture, and market smartphones, personal computers, tablets, wearables and accessories, and sell a variety of related services.
Netflix

Netflix is one of the world's leading entertainment services that offers a large catalog of movies, TV shows, and original content to its members via a monthly subscription service.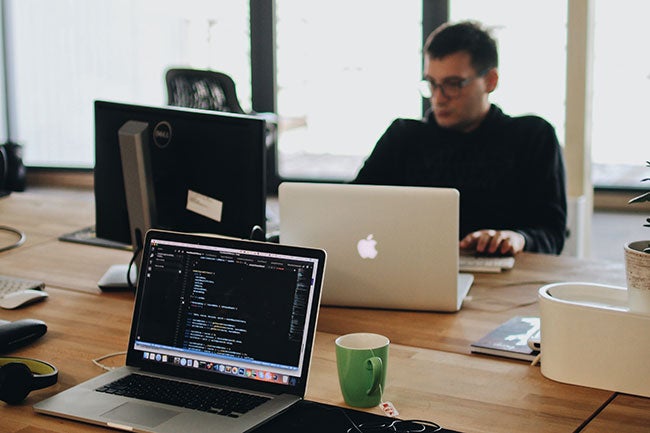 The key to pursuing a career in computer science is determining which area suits you best and then following a degree path to get there. For instance, if you want to work on the cybersecurity side of tech and pursue a career as a network security analyst, a cybersecurity or network operations and security degree would be ideal for you. However, if you want a job working with code and building computer programs, a software development degree would be a better fit.
If you're ready to jump-start your career in technology, consider these bachelor's degree options at WGU.
Already working in the IT field? The following master's degrees can help you expand your skills and prepare you for more advanced roles.
Ready to take the next step? One great thing about completing your degree program at WGU is that it's 100% online, which means it works wherever you are. You can do your coursework at night after working at your full-time job, on weekends, while you're traveling or on vacation—it's entirely up to you. Even better, you can use your experience to your advantage and fast-track your education by advancing through coursework as you master it. Learn more and get started today.
Frequently Asked Questions
Is computer science a good major?
Completing a computer science degree can open the door to a variety of in-demand, high-paying jobs—and it's a great major if you're looking for ways to apply your passions for technology, science, and math in meaningful ways.
What can you do with a computer science degree?
Nearly every business needs skilled computer scientists and IT professionals. A career in these fields can put you in exciting and lucrative positions in industries of all kinds, including healthcare, education, government, and more.
These are just some of the jobs you can explore in the field of computer science and information technology.
Computer Scientist

Network Architect
Security Analyst
Information Manager
Data Engineer
IT Consultant
Database Administrator
Hardware Developer
Software Developer
Information Manager
IT Consultant