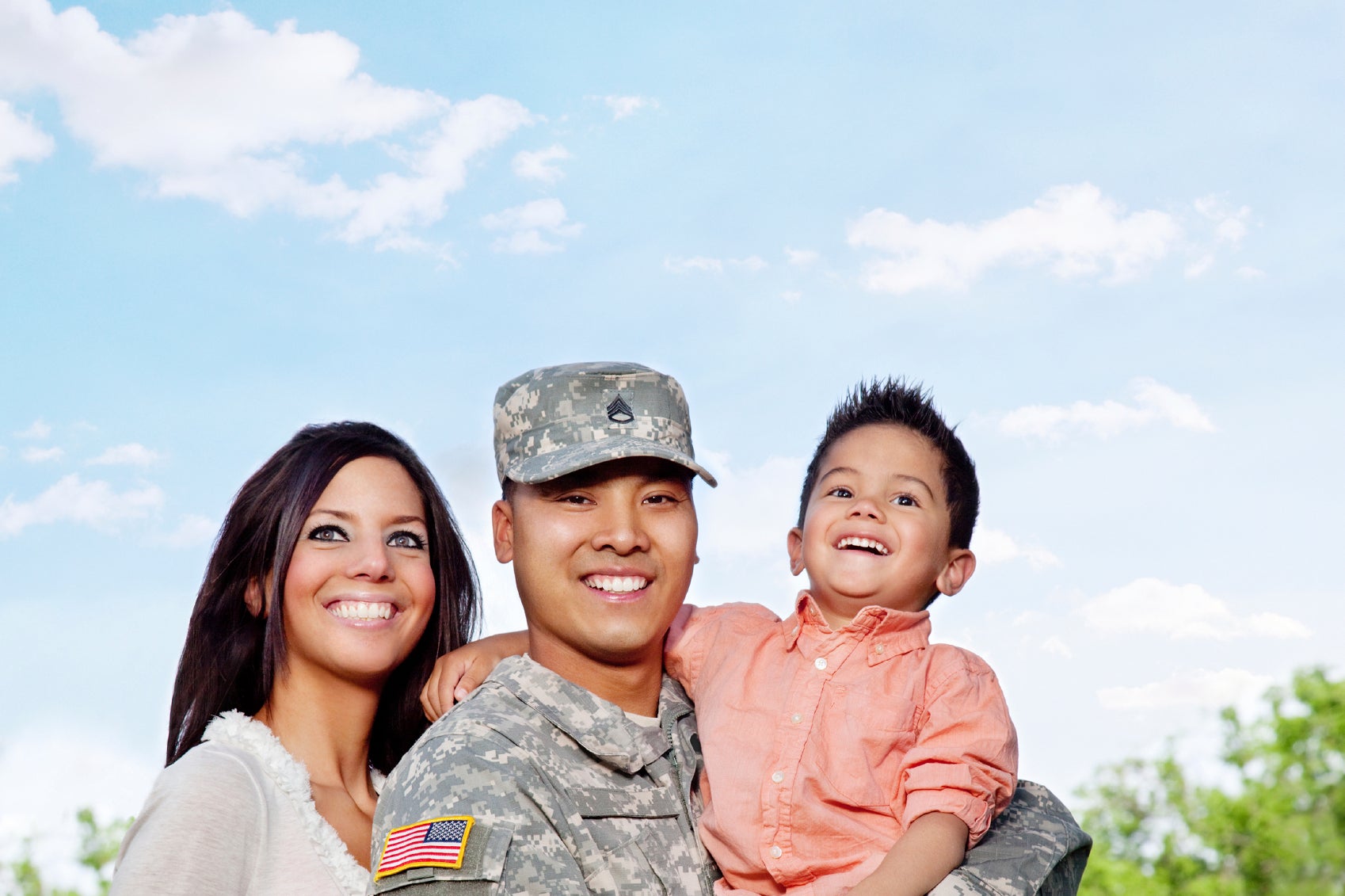 WGU changes lives for its students – and its employees.
The online, nonprofit university was founded to expand access to career-focused degree programs and help provide workers the skills and knowledge the modern economy demands. Plus, WGU's competency-based learning model is flexible and allows students to draw from real life experiences to complete coursework.
For transitioning service members, veterans, and military spouses, that innovative approach to education is an excellent option for earning a university degree; it's affordable, convenient, and – best of all – set up so students may graduate more quickly. It's no wonder the university has been named one of the nation's "Top Military-Friendly Colleges and Universities" by Military Advanced Education & Transition for ten years running.
However, WGU is not just a great avenue for individuals headed back to school. It's also a great place for members of the military community to work. Across the nation, the university's 6,000 faculty and staff share a common purpose: to serve students and help improve their lifestyles through the awesome, transformative power of education. WGU's success is measured by the number of graduates – and employees with military backgrounds provide important perspectives to help students overcome challenges and achieve their goals.
"WGU offers an innovative environment to learn and work," said Andrea Nelson, Strategic Partnerships Manager for WGU. "Our military community brings unique and valuable experiences that readily connect to the WGU mission."
To raise awareness among the military community of employment opportunities within WGU, the university has partnered with two, significant organizations and agreed to support a pair of upcoming, military-focused events:
Joint Base Lewis-McChord Career Summit.
·       Organizer: Hiring Our Heroes
·       Dates: Tuesday, September 24, 2019 - Wednesday, September 25, 2019
·       Where: American Lake Conference Center; 8085 NCO Beach Rd, JBLM
·       Details: During this free, two-day event, service members, veterans, and military spouses will gain the tools to successfully navigate the civilian hiring process to find a meaningful civilian career. It will feature workshops, town-hall style employer discussions, and networking opportunities with HR experts and hiring managers, and will culminate in a hiring fair. It is open to active duty service members, Guard and Reserve, veterans, and military spouses.
·       Website: Joint Base Lewis-McChord Career Summit
Veteran and Military Spouse Network/Hiring Event.
·       Organizer: Work of Honor
·       Dates: Thursday, September 26, 2019
·       Time: 6:00 PM – 8:30 PM
·       Where: King County Veterans Program- Tukwila; 645 Andover Park W #100, Tukwila
·       Details: This evening event provides an outstanding business opportunity for veterans, military spouses, and business professionals. It will include professional networking in a positive and relaxed atmosphere. Participants will explore career opportunities and gain useful insights on how veterans may apply their military experience in enhancing civilian business operations.
·       Website: Veteran and Military Spouse Network/Hiring Event
At both events, WGU will have representatives on-hand to discuss working for the university, as well as the in-demand, job-ready degree programs it offers.
"We're excited to participate, because we fully embrace the fact education and careers are connected," said Nelson. "Like the military, WGU prepares individuals for new challenges and opens doors of opportunity. Whether someone is interested in a job at WGU or signing up to earn a degree, I look forward to connecting at those two, outstanding events coming up later this month."