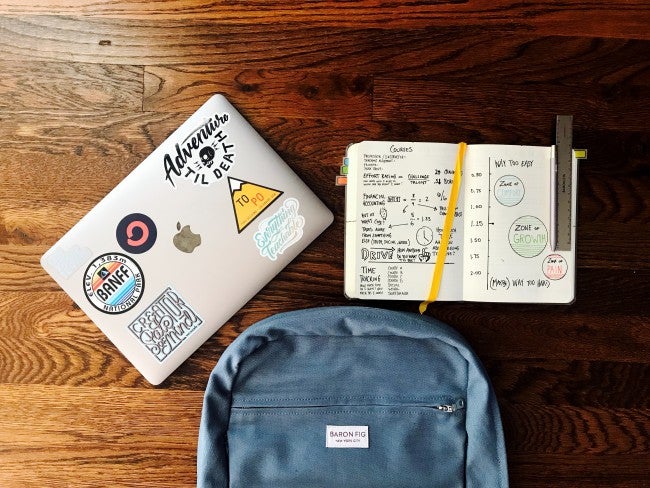 Whether you're just finishing up your bachelor's degree or you've been a part of the workforce for years, at some point or another, you may have found yourself wondering if you should pursue a Master of Business Administration (MBA) degree. It's an incredibly versatile degree that can give you the knowledge, experience, and skills you need to do everything from open your own business to move into the C-suite at your firm. The personal, professional, and financial benefits of an MBA degree program are countless; it can increase your earning potential, facilitate your personal and academic development, and help you take your career to the next level. 
Attending an MBA degree program isn't a decision you should make lightly. It requires time and effort throughout the entire course of your program. It's vital you learn about what it will require of you, and weigh that against the benefits to determine how an MBA will work for your career. Most individuals come to find out that an MBA degree is well worth the time and effort required. Carefully consider and learn about the benefits as you approach this decision.
Why do you want to be an MBA student?
Before anything else, ask yourself why you want to get a master's of business administration. Professionally, you can do a lot with this diploma after graduation — some even say that a good business degree prepares you for any career — but you should have a clear purpose in mind. Getting a master's of business administration is too large of a commitment to make for the wrong reasons.
Identify all of the different reasons and motivating factors for wanting to be an MBA student. Are you hoping to make a late-in-life career change? Do you want to open your own small business? Do you want to learn more about the skills needed to be a great business leader so you can move into management or become a higher-level executive at your company? Whatever the reason, you need to have a clear purpose in mind. Again, MBA programs will be the most beneficial when you understand what your career goals are after graduation.
What are the benefits of an MBA degree.
There are a myriad of academic, financial, personal, and professional benefits associated with getting any business program, but particularly with getting a master's of business administration. For many people, the financial benefits are a large part, if not the largest part, of why they want to get an MBA degree. After all, someone with higher education earns an average of 3.7 times more than someone without a high school diploma, and with the cost of living continuing to increase, that extra income is especially valuable. However, a bigger salary is far from the only benefit of getting an MBA degree, and it's important to think about the other ways it could have a positive impact on your life.
An MBA program can also be highly advantageous for your career, professional development, job security, and advancement opportunities. There is a demand for candidates with MBAs, with almost 80% of surveyed employers expecting to hire MBA graduates. The unemployment rate for people with a master's degree is lower than the national rate, and even in economically difficult times, graduates and employers alike believe an MBA program is a valuable asset for job seekers. Additionally, an MBA program will teach you valuable skills and practical knowledge that you can take with you wherever you go in your career. 
Further, higher education can be highly fulfilling and great for your personal growth. Graduating with a master's degree of any kind is a huge accomplishment that many people find to be just as significant as the monetary benefits. Having the internal motivation to earn an MBA program for personal reasons, in addition to any career and financial benefits, makes the entire experience easier to get through and that much more rewarding.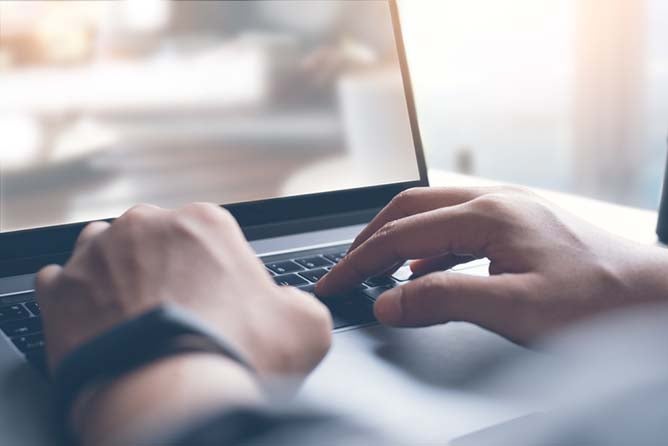 What do you learn in an MBA degree program?
The MBA degree focuses primarily on a variety of business and financial topics. Generally, the core MBA curriculum includes courses about accounting, economics, communication, leadership, management, and marketing. At WGU, you can take classes such as Data-Driven Decision Making, Managing Human Capital, Financial Management, and Ethical Leadership. You'll also likely encounter classes such as business ethics or business law, as these subjects are highly relevant to real-world work. Keep in mind that the actual courses can vary between programs or areas of specialization, with some covering subjects that others do not; be sure to research different programs and find one that includes all of the classes that you are interested in.
The aim of most MBA programs is to prepare you to enter the professional world, ready to work, upon graduation. Rather than taking a deep dive into complex theories or abstract concepts, an MBA degree will focus on practical information that is relevant to your current or future work outside of the classroom. This way, you can directly apply your knowledge and skills to whatever role you take on in the professional world.
How long does an MBA program take to complete?
Like most traditional master's programs, an MBA degree program usually takes about two years to complete if you're going to school full-time in a traditional program. Some accelerated programs or online programs may take less time, but that depends on the program, and your schedule/the amount of time you have to work toward your degree. Most WGU grads earn their MBA in just 1.5 years.
In addition to the big-picture time spend, you should also consider the day-to-day time commitment of an MBA program. You'll need to account for time spent taking quizzes and exams, and time spent preparing and studying for them. Think about how long you will take to complete an MBA program, rather than the average or typical amount of time, and factor that into the decision-making process. Consider how motivated you are to work, and how quickly you can move through material. Some online programs allow you to utilize your past experience and knowledge to progress faster through material. This can help you cut down on day-to-day and overall time for getting your master's of business administration.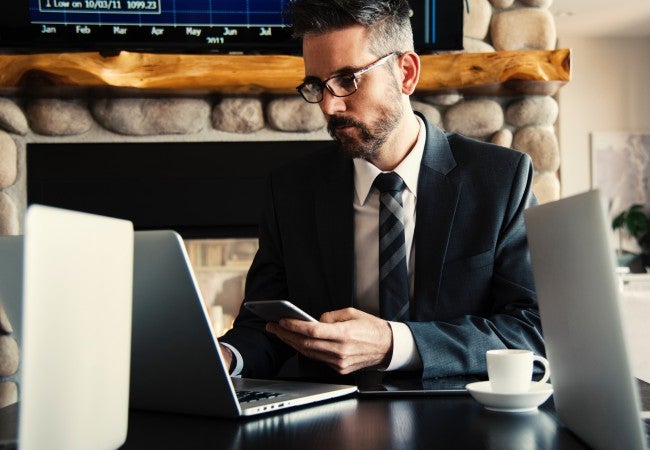 How much does an MBA degree cost?
The cost of a college education has increased greatly in recent years, including the cost of MBA programs. The tuition and fees for business school varies from school to school, with some of the more expensive programs costing over $100,000 in tuition and fees alone. However, the average cost of an MBA is around $60,000 for tuition and fees in a traditional, two-year program. This does not include other necessary educational expenses for business school, including the cost of housing, books, computer fees, or other class materials.
Opting for an online program may mean drastic cuts in your tuition costs. At WGU, you can enter the MBA program for just $8,400 per year, and most students finish within 1.5 years. That means you're paying less than $20,000 for your tuition. You also don't have to worry about housing or book costs, and you can continue to work while going to business school, keeping your income high while working toward your diploma.
Consider how you will pay your tuition and fees for business school. There are ways you can reduce the cost of going to college and pay for your degree without taking on student loans. In fact, WGU students often taken on much less student loans than other students due to affordable tuition and financial aid options.
You can always look into other ways to finance your degree with financial aid options. You will start by completing the Free Application for Federal Student Aid (FAFSA); you may qualify for a Pell Grant, subsidized loan, or other another form of federal financial aid. You can also search for scholarships from your school, in your community, or from national organizations to help you finance your program. Depending on where you work, your employer may even be willing to cover part or all of the cost of your tuition.
You don't need to have all the details figured out right away, but you should think about how much your program will cost you and how you intend to pay for it. A diploma can increase your income potential, but you still have to pay for your education before you can access all of the opportunities offered by your degree. Planning for these expenses early on will make it significantly easier to cover the cost of your degree when the time comes.
How much can you earn with an MBA?
As stated above, one of the most attractive benefits of getting a master's of business administration for many individuals is the increase in income potential. For many new graduates, this means a median salary of $115,000, which is more than double the median salary of recent graduates with only a bachelor's — and that's just to start. The average salary for MBA graduates after three years of experience in the workplace is over $140,000, which will likely continue to rise. 
However, it's important to note that you aren't guaranteed to earn that much immediately after finishing your master's of business administration. Your salary after graduation will largely depend on where you work after the fact. If you move into upper management or the C-suite at a large company, you may see a six-figure salary relatively soon. If you open your own business, on the other hand, it will likely take more time to see a significant return on your investment. When considering a master's of business administration, be sure to take your post-graduation plans into account to determine if it's financially worthwhile, and to estimate when you'll see the financial returns on your investment.
When you look at the increase in salary you can expect after getting a master's, it's clear that the time and money is a good investment. Especially with schools like WGU, students see a great ROI just a year or two after earning their degree.
How do MBA alumni feel about their degree?
When trying to decide whether you should get a master's of business administration, it can be helpful to know how master's of business administration alumni feel about their own experience. In their opinion, as someone who already went through the entire experience of deliberating, applying, going to school, and graduating, was it worth it? Overwhelmingly, most MBA alumni feel great about their degree, its value, and their experience. According to a recent survey of over 10,000 MBA alumni, 94% claim their education was personally rewarding, 89% claim it was professionally rewarding, and 73% said it was financially rewarding. Additionally, over 90% of respondents said they would repeat the experience of getting a master's of business administration.
Getting a master's of business administration is a highly personal decision. People pursue them for their own reasons, and no two students have the exact same experience while going to business school or after graduation. It should make you feel confident to know that MBA alumni are happy with their overall experience, but no one else can make this decision for you. If you have a clear goal in mind and feel strongly about your desire to get a master's of business administration, you're significantly more likely to feel that this endeavor was valuable.
Is an MBA degree worth it?
When you look at the overall benefits of a master's of business administration, for most students, it will be well worth it. But dedicating the time, money, and effort is often very valuable for those who are willing to take on the challenge. A school like WGU can help make your MBA even more valuable it thanks to low tuition, flexibility, and competency-based education. If you've been wondering about pursuing an MBA, consider if WGU is the way to get a degree that's valuable, and will help you change your life.