University Governance
College of Business
Developing Skills for Business Leaders
The College of Business develops curriculum in concert with business industry leaders to adapt to workforce needs. Education pathways are designed to nurture the skills that developing business professionals need to succeed in the workplace and to help businesses get the skilled workers they need to support their organizations. 
Recent College of Business Highlights
Graduates in 2020: 14,298
Improved two-year graduation rates from 44% in December 2018 to 51.4% in December of 2020; Improved graduation rates in M.S. Management and Leadership and MBA even more: 56.7% and 53.8%, respectively.
Earned a Society for Human Resource Management Honorable Mention Merit Award for virtual SHRM chapter's first full year of operations.
Launched new Bachelor of Science Business Administration structure to meet the needs of students and employers by providing a common core along with majors and microcredentials relevant to a variety of today's business career opportunities and industry needs.
Mitsu Frazier, Senior Vice President, College of Business
College of Business Leadership
Mitsu Frazier
Executive Dean and Senior Vice President, College of Business 
MBA, Western Governors University
Victor Aluise
Academic Vice President, College of Business
Ed.D., Columbia University
Frances A. Hume, SPHR GPHR
President
Hume 'n Resources Consulting
MBA, University of Utah

Ernest E. Wessman
General Manager
Rescue Alert
MBA, University of Utah
Jim Stice
Professor
Brigham Young University
Ph.D., University of Washington
David H. Harrison
Harrison Management Consultants
MBA, University of Virginia, Darden School of Business
Earning and Learning: Education While Working
Our belief is that people should not have to leave the workplace to get the education that will improve their skills and job performance. The College of Business constructs the learner experience so that students can utilize what they are learning in their jobs, benefitting both the individual and the companies they work for.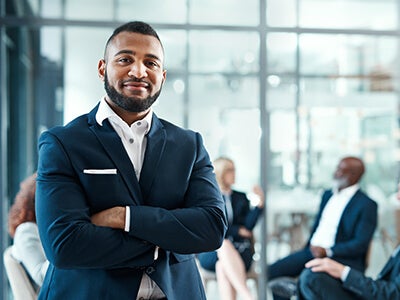 WGU Graduates Hold Positions with Top Employers
Business Programs are ACBSP-Accredited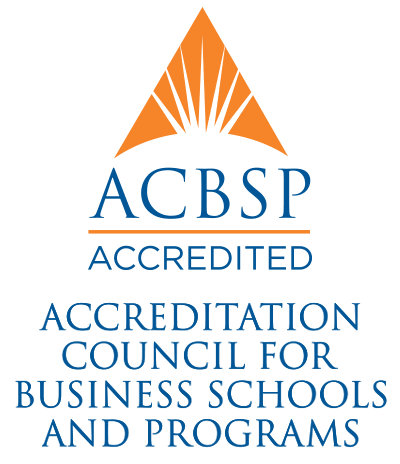 ACBSP accreditation: All of WGU's College of Business bachelor's and master's degree programs are accredited by the Accreditation Council for Business Schools and Programs (ACBSP), a leading specialized accreditation association for business education. ACBSP accredits business, accounting, and business-related programs at the associate, baccalaureate, master, and doctorate degree levels worldwide. The accreditation focuses on recognizing teaching excellence, determining student learning outcomes, and a continuous improvement model. Institutions with programs accredited by ACBSP are committed to continuous improvement that ensures business programs deliver students the skills employers want.
SHRM academic alignment: The Society for Human Resource Management has analyzed WGU's Human Resource Management bachelor's degree and found that it aligns with SHRM's recommended minimum standards, integrating the HR components that are most relevant for new human resource professionals. 
Meet a Business Grad Who Is Driven to Succeed—On and Off the Track