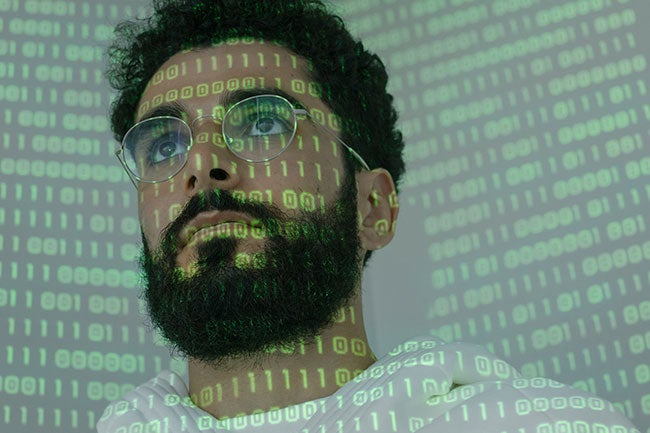 Before you've finished this article, someone, somewhere will become a victim of cybercrime. In fact, a cyberattack happens every 39 seconds, according to a report by a Clark School study at the University of Maryland. 
Each day, online criminals steal data, conduct surveillance, and hold sensitive information for ransom, all of which costs organizations and individuals trillions of dollars each year. Cybersecurity exists to combat these criminals and safeguard our sensitive information. 
By definition, cybersecurity is how organizations protect their systems, networks, and programs from digital attacks. It involves developing and utilizing software that secures computer-based systems and keeps digital assets safe. 
As threats from cybercriminals continue to rise, so does the demand for professionals to outsmart them. Banks, hospitals, schools, governments, and companies of all kinds need cybersecurity experts to come up with innovative solutions to prevent hackers from stealing critical information and creating problems for computer networks.  
If you're ready to join one of the fastest-growing and highest-paying career fields, then the world of cybersecurity is ready for you. This guide will explore the different elements of cybersecurity, including what jobs you can explore in cybersecurity and how to become a cybersecurity expert. 

What Are the Different Kinds of Cybersecurity Threats?
The most common types of cyber threats include: 
Phishing 
Phishing is the most common type of cyberattack. This is when hackers send emails that look like they are from a trusted source to get access to your sensitive data, such as log-in information or bank account numbers. 
Ransomware 
This is a form of malware that's designed to block access to your computer system or files until a sum of money is paid.
Malware 
Malware refers to what hackers use to infiltrate and install malicious software on your computer. This can happen when you click a suspicious link or email attachment.
Social Engineering  
This is a strategy hackers use that involves tricking people into breaking standard security practices or gaining their trust in order to get them to divulge personal information. 
Denial-of-Service (DoS) Attack 

The goal of DoS attacks is to overwhelm a system's resources to halt or slow service requests. Hackers do this by flooding servers or networks with traffic to overload their bandwidth. This makes systems unable to process and fulfill requests. 
If you're interested in defending individuals and organizations from these threats, there's likely a place for you in the world of cybersecurity. Keep reading to learn about the different roles you can explore in this exciting career field. 

What Are the Top Jobs in Cybersecurity?
The reality is that there are hundreds of cybersecurity jobs out there. From government to education and healthcare to finance, the possibilities are endless. Due to the recent uptick in cyberattacks, most companies have an urgent need for cybersecurity experts to protect their online programs and networks. Keep in mind that some of the job titles listed below will require at least a bachelor's degree in cybersecurity, while more advanced roles might require a master's degree in cybersecurity. 
Security Analyst  
Watches out for cyber threats coming to an organization and implements changes to increase security.
Security Engineer 
A security engineer builds systems within an organization to protect it against cyber threats and ensures these systems are constantly up and running.
Application Security Analyst 
Application security analysts provide security assessments of applications and other software and determine how to make information more secure.
Application Security Engineer 
An application security engineer ensures that every step of the software development life cycle follows security best practices. 
Auditor 
An auditor reviews all of the security measures and information safeguards of an organization to ensure they're as secure as possible.
Intrusion Analyst 
Intrusion analysts detect breaches in a network security for escalation to incident response.
Cybersecurity Architect 
A cybersecurity architect builds and maintains the entire network security architecture of a company.
Security and Compliance Analyst
Security and compliance analysts protect computer networks and make sure security systems are up-to-date.
Threat Hunter 
Like the name implies, threat hunters find vulnerabilities in a company's IT security system. 
The job of a digital forensics analyst is to collect and analyze relevant data from digital devices.
Malware Analyst 
A malware analyst examines malicious software to understand the nature of their threat.
Chief Information Security Officer (CISO)
A CISO oversees the entire security department of an organization and makes sure the company's tech infrastructure is being used effectively and efficiently.
Open-Source Intelligence Investigator (OSINT) 
An OSINT collects and analyzes data gathered from open sources to produce actionable intelligence.
Information security managers build, maintain, and update cybersecurity systems and respond to breaches when they occur.
No matter which path you choose to follow in cybersecurity, you can feel confident knowing your expertise will be in demand. The U.S. Bureau of Labor Statistics reports that security careers in tech will grow by 31% from 2020 to 2030, which is must faster than most industries. Plus, about 16,300 openings for information security jobs are projected each year, on average, over the decade. 
Do Cybersecurity Professionals Make Good Money? 
Cybersecurity is an extremely profitable field. There are many high-paying positions available—especially if you have a degree, certifications, and experience. For example, the median base salary of a cybersecurity expert in the U.S. is about $103,000 per year. More advanced roles, like a CISO, can pay anywhere from $200,000 to $400,000, depending on the size of the company.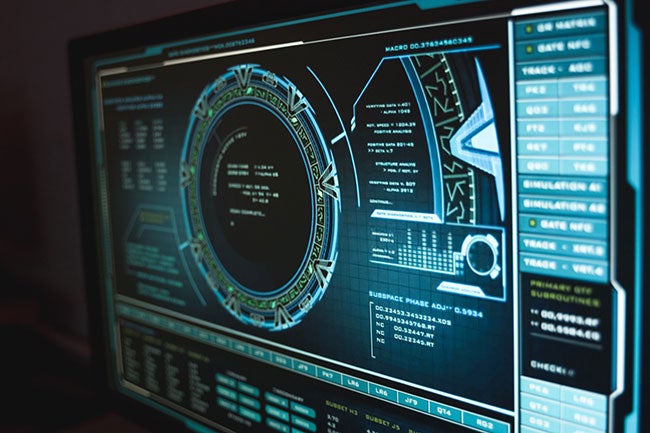 How to Become a Cybersecurity Expert
Step One: Get a bachelor's or master's degree in cybersecurity. 
There are a few degree options you can pursue on your way to a career in cybersecurity, such as a computer science or software development degree. However, a specific degree program in cybersecurity can give you important security skill sets that will be valuable in your career.
Step Two: Gain experience. 
Another important step to getting a job as a cybersecurity expert is gaining relevant experience. This can be related work experience, a structured internship, or another form of hands-on learning. Requirements will vary for each role, but cybersecurity experts should typically have at least three years of experience in the field. 
Step Three: Consider cybersecurity certifications. 
Cybersecurity certifications can help you stay up-to-date on the most current software and practices. Certifications also prove to future employers that you've mastered a set of critical technical skills and are committed to furthering your cybersecurity expertise. 
Many cybersecurity professionals are required to pass certification exams like CISSP or CompTIA in order to stay on top of the industry. Programs like WGU's offer certifications along with degree programs so you can learn as much as possible while you're in school and fast-track your career after graduation. 

Frequently Asked Questions
Cybersecurity is the practice of protecting systems, networks, and programs from digital attackers.
What is the median salary of a cybersecurity professional?
The median base salary of a cybersecurity expert in the U.S. is about $103,000 per year. 
What risks does cybersecurity address?
Across industries, cyber threats remain the biggest risk that companies face. A strong cybersecurity strategy, along with professionals in place to implement them, is necessary to defend and protect against these ever-evolving cyber threats.