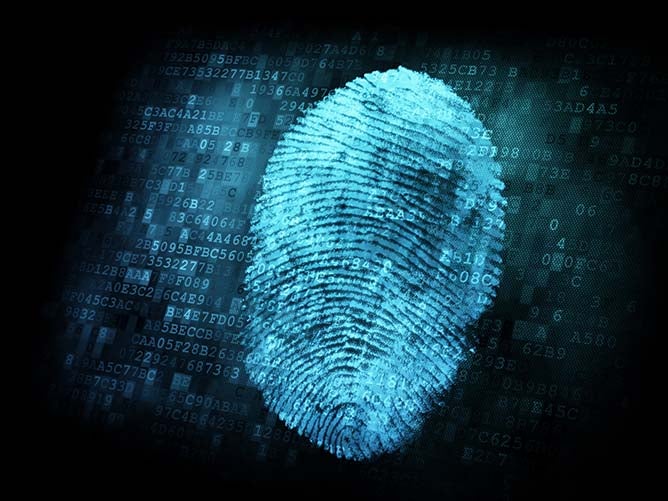 When its network has been breached, it can be difficult for an organization to understand what data has been exposed, how it was accessed, and who was responsible for the breach.
Fortunately, in the digital justice system, organizations are protected by an important group: the digital forensics professionals who investigate cybercrime.
OK, the digital justice system doesn't actually exist. But digital forensics is very real, and it's a critical part of the information security industry. Here's what you should know about the field and the digital forensics jobs available in the growing cybersecurity industry.
What is digital forensics?
Digital forensics, also called computer forensics, is the science of investigating cybercrimes. And in the digital era, digital forensics professionals are critical. There were more than 5,000 reported data breaches and nearly 8 billion personal records exposed by cyberattacks in the first nine months of 2019 alone, Security notes. Digital forensics professionals investigate these attacks when they occur and help organizations develop plans to prevent further attacks.
Further Reading: All the IT questions you're too afraid to ask.
Digital forensics professionals are the digital counterparts of forensic scientists, who work with physical evidence of crimes. They collect and analyze evidence that reveals how a cybercrime was committed, what kind of data was compromised, and who was responsible for the cyberattack or breach. They also support investigations of computer fraud and other electronic crimes, and they're often responsible for knowing the law, observing proper evidence custody and control procedures, and documenting procedures so that they can be presented in court. Digital forensics professionals should be detail-oriented problem solvers who can communicate professionally and are driven to find answers.
What digital forensics jobs are available?
The most common title you'll see in the digital forensics field is analyst; analysts collect, organize and examine evidence when a cybercrime occurs. Also called specialists or investigators, analysts handle digital media, recover lost or deleted data, and assist police with ongoing investigations that involve computers, networks, and other technologies.
In some organizations, analysts will also be called examiners, but this title can also refer to the next rung up the digital forensics career ladder. Examiners also gather digital evidence and assist with investigations, but many advanced examiners will testify in court and take on more serious, even international cybercrimes. Digital forensics examiners often work for government agencies (such as the FBI), for private companies, or as private investigators, says The Balance Careers. Organizations that regularly handle or process sensitive data—such as banks and hospitals—frequently employ digital forensics specialists and other cybersecurity professionals to investigate data breaches.
Because they're such an important part of many organizations' digital protection, professionals in digital forensics make a solid salary. Analysts make around $72,000 a year, PayScale notes, but more advanced positions, such as director of digital forensics, can make close to six figures, Glassdoor reports.
How can you break into digital forensics?
Digital forensics is a specialized IT field. Cybersecurity professionals tend to be a good fit for the role, but they'll likely need more specialized training and knowledge to get hired as forensic analysts. In addition to possessing basic knowledge of programming languages (such as HTML, C#, and JavaScript) and general network security, digital forensics professionals usually have a basic grasp of law enforcement procedures and digital law.
A bachelor's degree in computer science or information technology can give you a good foundational understanding of computers, networks, and systems, and earning one can be a great first step toward a career in digital forensics. A bachelor's degree in cybersecurity and information assurance, however, will let you specialize in the field; it'll teach you the fundamentals of IT architecture and information security and introduce approaches to digital forensics. A master's degree in cybersecurity could also provide an advantage. The master's program at Western Governors University, for example, trains you in forensics and allows you to gain certification as an EC Council Computer Hacking Forensic Investigator.
Digital forensics professionals are the front line against cybercrime, and they're part of a growing field that's tackling some of today's biggest digital problems. If fighting cybercriminals through networks and servers sounds like an exhilarating job, this field might be for you.