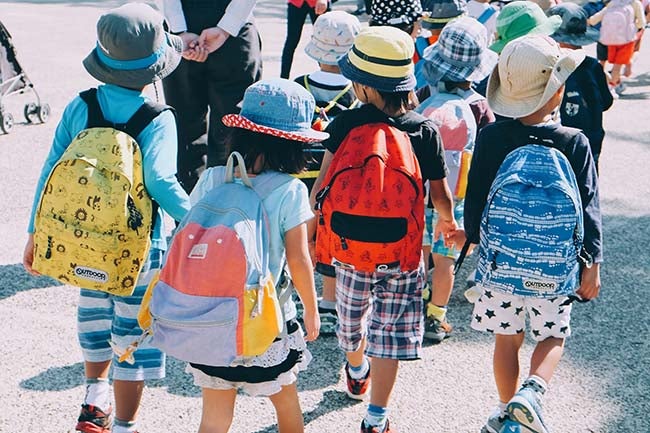 A special education teacher is an entirely different category of educator. In working with students who have disabilities, special education teachers are tasked with providing individualized education that meets each student where they're at and supports them in meeting academic success. And while all kinds of teaching require a high level of commitment, empathy, and patience, being a special education teacher in high school or other setting, take those tenets to a whole other level. Despite the inherent challenges, the experience can be incredibly rewarding and enriching.
Before embarking on a teaching degree program, it's important to learn more about the specific differences between a standard teaching career and a role as a special education teacher. Knowing how the two roles differ can help you make the right commitment and prepare for both the demands of the degree program and your eventual career. Here is a quick overview of some of the things you'll encounter in special ed.
1. You Need Additional Education
2. You Will Become Part of a Team
Standard education teachers are part of an overall educational team in terms of the schools they work in and the parents they collaborate with, but, on the whole, they tend to work alone in their classrooms. As a special education teacher, you'll become part of a larger educational team that helps support the needs of your students. Like other teachers, you'll still collaborate with parents, other teachers, and school administrators to ensure your students are getting the best education they possibly can.
In addition, you may also collaborate with behavioral therapists, medical professionals, interpreters, administrators, IEP coordinators, and more, depending on what each student needs in their day-to-day life. By working with these individuals, everyone who is a part of each student's life will have a clear picture of how each student is progressing and what they might need on a personal level to help them succeed in school.

3. You Will Work Closely With Fewer Students
Working with special education students requires a more individualized teaching approach and, depending on student needs, could also require more attention and help. Because of this, special education classrooms tend to have a lower student-to-teacher ratio so each teacher has enough time and space to dedicate to each student. In working more closely with your students, you'll have the opportunity to have more one-on-one time with each, which gives you more influence on what and how they learn.
Being able to give students in special education services that much individualized attention can be rewarding, as you can be fully integrated in their process and see how they're progressing in real time. It can be challenging to work with a smaller class, as it will take more time and energy to instruct students on a more individual level. But the rewards are worth it.
4. You Will Bond With Your Students
One of the other benefits of working so closely with your students is forming a bond with them, which helps both of you to remain invested in the student's educational pursuits and help them reach their goals. In bonding with your students in this way, you'll also likely create a strong bond with their parents as you create a collaborative environment that allows all of you to work together in the best interests of the student. While these opportunities present themselves in a traditional teaching role, it's far more pronounced in a special education environment due to the nature of the classroom.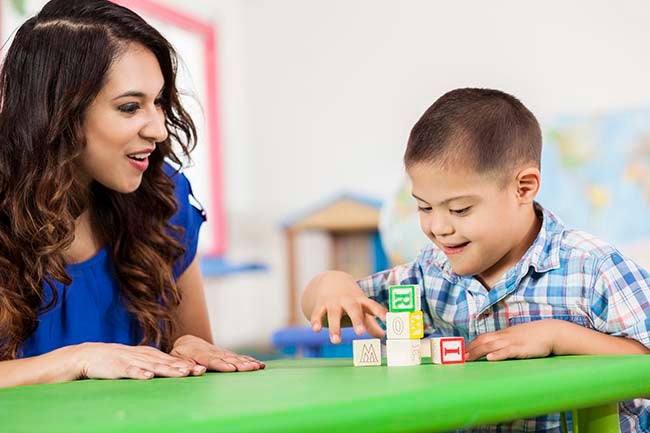 5. You Will Teach Academic and Functional Curriculums
Special education teachers may also be expected to teach a functional curriculum, which educates students on independent living and vocational skills, as well as social and communication skills. Lessons in this curriculum have a more practical, real-life application, preparing students with the skills they may need to make it through their day-to-day. One example might be using math activities related to money, such as how to add and subtract to make change or learning how to balance an account to pay bills. They may also learn the basics of reading and how to socialize and communicate with their peers.
6. You Will Have More Work to Complete, But More Time to Complete It
Sometimes it may seem like being a teacher comes with more homework than what you assign to your students—and that's doubly true of special education teachers. But the good news is, you'll have more time to complete that work. Some of this work may include additional paperwork that isn't typically necessary for students in traditional classroom settings, special reports on student advancements for their associated caretakers, and more.
7. You Will Have Hard Times
Teaching isn't an easy profession—and it can be even more challenging for special education teachers. Every teacher experiences struggles in the classrooms, but special education teachers face additional challenges that can vary greatly depending on their students' disabilities. While it's normal for teachers to feel the weight of those struggles more intensely when first transitioning into special education, the more one-on-one time you get with your students, the more you grow to understand their challenges and how best to respond to them in a way that supports both of you through their educational journey. With experience and understanding, things do get better—and the rewards of being a special education teacher far outweigh the challenges.