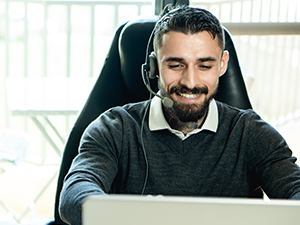 What Are IT Certifications?
An IT certification is a designation that shows specific competency in a particular field of technology. These certifications can cover a wide range of topics, including development, infrastructure, cloud computing, cybersecurity, and project management, just to name a few. Whether you're a new information technology pro or a seasoned veteran, chances are there's a certification out there for you.
Certifications not only prove your skill level but they're also a great way to show your commitment to professional development and dedication to your craft. Plus, in a highly competitive industry like IT, being certified and listing that credential on your résumé might give you that extra edge needed to land the job.
According to the vendor-certifying group CompTIA, 91% of employers believe being IT certified play a key role in the hiring process and that these credentials are a reliable predictor of a successful employee. Additionally, of U.S. companies that consider themselves more technologically advanced, more than 60% consider IT certifications to be very valuable in their hiring process. They are looking to hire certified professionals so they know they are getting someone who is prepared to take on their work. This is true for both entry-level and advanced positions.

If you're ready to expand your knowledge in the field of information technology, getting certified can certainly help move you in a direction you're passionate about. 

What Are the Best IT Certifications?
Ultimately, the best certifications will depend on your specific career goals and skill needs. Entry-level information technology positions will have different requirements than more advanced roles. Being a certified professional will help you on many different levels.
When you earn an IT degree at WGU, you'll be prepared for many of the top-industry certifications listed below. Plus, the certification exam fees are covered as part of your tuition. Some of the most popular IT certifications that you may want to pursue include:
Cisco Certified Network Associate (CCNA)

Known as one of the top certifications in the IT industry, the CCNA certification verifies your skills and knowledge in network fundamentals, network access, IP services and connectivity, automation, security fundamentals, and programmability. For those going into network operations or security fields, the CCNA demonstrates to employers you have the fundamental IT knowledge to perform needed job functions. 
There are no formal prerequisites to take the exam, but you should have a basic understanding of network fundamentals, IP addressing, and some experience with CISCO solutions. The CCNA certification exam costs anywhere from $125 to $600, depending on what level of certification you're going for. 
ITIL® Foundation Certification

ITIL stands for IT Infrastructure Library, which is a framework that helps establish best practices for controlling or reducing costs, improving services, and balancing resources. Being ITIL certified will give you an understanding of service management and demonstrates that you have a working knowledge of the ITIL framework. Whether or not your organization uses ITIL service management, this certification can ensure you're prepared for service management tasks.
The ITIL Foundation certification exam costs $363, takes an hour to complete, and can be taken online or at a local test center. There are no prerequisites to take the exam, and an ITIL certificate never expires, meaning you can boast being a certified professional for life.

The CompTIA A+ certification is the industry standard for establishing a career in IT. The exam helps students show their knowledge of basic security, configuration for a variety of operating systems, IT infrastructure and networking, data backup and recovery methods, and configuration of hardware.
The CompTIA exam costs around $230, includes 90 multiple choice questions and can be taken online or in person. Testing for the CompTIA certification is regularly revised by IT experts to ensure it proves core skills and abilities needed in the field.

The CompTIA Network+ focuses on foundational networking skills and helps develop a career in IT infrastructure, covering troubleshooting, configuring, and managing networks. Passing this CompTIA exam proves that you have knowledge related to network infrastructure and network protocols. 
The CompTIA IT Fundamentals certification and CompTIA A+ certification are prerequisites for this certification. The test takes 90 minutes, can be taken online or at a testing center, and costs around $330.

CompTIA Security+ is an intermediate-level certification that verifies the fundamental skills required to perform core security functions and pursue a career in IT security. Passing the exam demonstrates mastery of security topics like data, application, host, network, physical, and operational security. For cybersecurity experts, being certified with this credential can be key to demonstrating your abilities in the field.
Before taking the test, at least two years of experience in IT administration and a CompTIA Network+ certification is recommended. The test takes 90 minutes to complete, can be taken online or in person, and costs $370.

The Amazon Web Services Cloud Practitioner certificate is one of the most popular. It indicates that an individual has the skills to design cloud infrastructures, reference architectures, and deploy systems and applications on AWS, one of the most widely used cloud providers. 
There are no formal prerequisites to take the AWS exam, but it's recommended that candidates have at least six months of AWS Cloud experience and a basic understanding of IT services and their uses. The AWS exam costs $100, consists of 65 questions, takes 90 minutes, and can be taken at a testing center or online. This is a great certification for those wanting to demonstrate ability in cloud computing and is the top exam of its kind.
PMI Certified Associate in Project Management (CAPM)

CAPM certification is administered by the Project Management Institute (PMI) and recognizes professionals who are new to project management. Earning this certification proves your content knowledge in the basics of project management, as well as your field experience to define, plan, and deliver projects. 
Prerequisites for the CAPM include a secondary degree and 1,500 hours of project experience or 23 hours of project management education completed by the time of the exam. The cost of the exam is $225 for PMI members and $300 for nonmembers. CAPM certification holders need to earn 15 professional development units every three years to maintain their certification.

Systems Security Certified Practitioner (SSCP) - Associate of (ISC)2 designation

Administered by the cybersecurity experts at (ISC)2, the SSCP certification recognizes you have advanced technical skills and knowledge to implement, monitor, and administer IT infrastructure using security best practices. The SSCP is ideal for IT administrators, managers, directors and network security professionals responsible for the hands-on operational security of their organization's critical assets. 
In order to qualify for the exam, you need at least one year of experience in one of more of the seven domains of the (ISC)2 SSCP Common Body of Knowledge (CBK®). The exam costs $250, and there might be additional costs for preparation materials. 

After passing the SSCP exam, you'll need to complete the (ISC)2 endorsement process. You'll also need to recertify every three years, a process that involves continuing professional education credits and an annual maintenance fee.
EC-Council Certified Ethical Hacker
The CEH certification is administered by the Council of E-Commerce Consultants (EC-Council), which is the world's largest cybersecurity technical certification body. This certification proves your expertise in employing the latest hacker techniques and tools to find common network exploits, uncover system weaknesses, and apply effective counteractions.
To earn this certification you'll need to first qualify with either two years of IS experience or completion of the EC-Council's ethical hacker training program. The CEH exam is four hours long and includes 125 multiple-choice questions. It costs $500, plus an additional $100 eligibility application fee. To maintain your CEH certification you'll need to renew it every three years.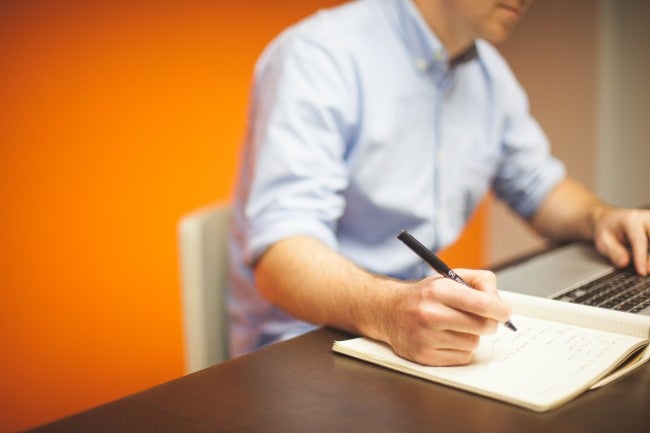 Why Should I Get IT Certifications?
There's a reason why 87% of IT professionals hold at least one certification and 69% are already planning their next one. If you're serious about advancing your career in IT, certifications can be beneficial for a number of reasons.  

Greater marketability

With the number of open IT positions expected to increase significantly by 2022, it's safe to assume that IT certifications will play a significant role in the hiring process. According to CompTIA, 72% of employers require IT certifications for certain positions, and 92% believe IT certifications help ensure the credibility of their IT staff.         
Higher salary

There's evidence that IT certifications can boost earning potential. A recent survey showed that 23% of IT professionals experienced a 20% salary increase after getting certified.
Stronger skills

As the tech industry evolves, so do the skills required for IT professionals. Certifications are a great way to show you possess comprehensive knowledge of any new technologies and that you're staying up to date with your industry and education.   
Better chance of advancement

Certifications give employers the confidence to know they're hiring skilled professionals with proven knowledge and real-world experience. Whether you're looking for a new position entirely or a promotion in your current job, obtaining an IT certification can help you to gain the skills needed in order to meet your career goals.
Can I Get a Job With Just IT Certifications?
A degree program can give you a broader knowledge of computer science, while certifications have a more specific focus. So while you may be able to land a job with just IT certifications, most employers like to see both IT certifications and a degree to show you have well-rounded skills. In fact, the Bureau of Labor Statistics (BLS) reports the most common requirement for a career as an IT professional is a bachelor's degree.

If you've set your sights on a career in IT, an online program like WGU's can give you a lot of flexibility to complete coursework on your own pace and schedule. Best of all, because we include certification fees in our tuition and add certification work to our curriculum, you can leave WGU with your degree and top certifications, all at the same time. Explore our range of IT degree programs and get started down the path to an exciting new career today.