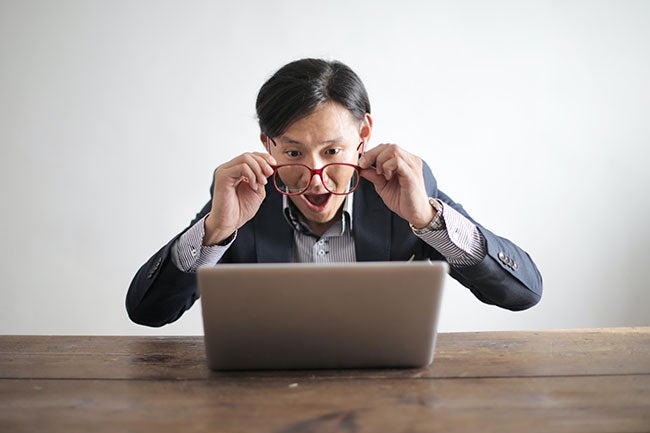 According to LinkedIn, there are more than 427,000 open jobs in computer science right now. If you're considering a computer science degree, or are already on your way to one, your chances of landing a job after graduation are pretty good. Not only that, but the demand for computer science professionals to work in new technology shows no signs of slowing. In fact, the Bureau of Labor Statistics (BLS) projects a 13% job spike in computer and IT occupations over the next decade. Add to that the potential for an above average starting salary and you've got the recipe for a promising professional future.
Take a look below to learn about some of the jobs you can explore with the help of a computer science degree, along with their salaries and responsibilities. 
Median Annual Salary: $89,190  
Job Growth: 13% from 2020 to 2030 
Computer programmers take the models and ideas created by software developers and turn them into coded instructions for computers. They write programs in computer languages like C++ and Java, update existing programs, run tests to find errors in the code, and fix any problems with how the code is working. Recently, programmers are spending more time working with software-as-a-service, or SaaS programs. 
If you're interested in this career path, you'll need to know a few programming languages (like the ones mentioned above) to be qualified for a job as a computer programmer. These languages are usually part of a computer science degree program. Beyond a degree, you can make yourself more marketable to future employers by earning credentials in programming languages, information technology security, and specialized aspects of computer programming. Not all jobs require certifications, but they can help boost your career growth and earning potential.
Median Annual Salary: $110,140
Job Outlook: 
Quality assurance (QA) testers specialize in testing IT systems, such as software applications, telecommunications, and even games. Also referred to as QA analysts, these professionals are in charge of thoroughly testing these programs to make sure they work and are error-free. QA testers also make suggestions to developers on how to improve programs and provide a better user experience. This role requires attention to detail and excellent time management and communication skills to help document test cases.
Many QA assurance testers have a bachelor's degree in IT or computer science, and some may opt for a specialization depending on the kind of software they want to work on.  
Median Annual Salary:  $77,220
Job Outlook: 
Web developers are responsible for creating the look and technical aspects of a website, including its code, outbound links, content, etc. They work closely with UX designers to write code, create the site's layout, and integrate images and videos. 
To become a web developer, you'll need to have a deep knowledge of certain coding languages to be able to create the look of a website. A degree in information technology can be a huge asset because you'll learn coding languages like HTML, CSS, PHP, and more. 
Median Annual Salary: $120,990
Job Outlook: 
Software developers are the creative brains behind computer programs. They build solutions programs such as mobile apps, video games, robots, desktop applications, and more. Software developers handle the many facets of a software system—from the initial concept to testing and recommending upgrades after a piece of software is launched. Ultimately, it's their responsibility to make sure every element of a software system is designed properly and working effectively. 
Effective developers must have a deep knowledge of scripting, web development, programming languages, operating systems, and data management. For this reason, developers usually need a degree in IT or software development to get the skills required for this role. 
Median Annual Salary: $98,494  
Job Growth: 5% from 2020 to 2030 
Nearly every business has a network that keeps it running—from phone systems to computers. Network engineers are the ones who manage these critical business systems. Working closely with other IT roles, network engineers design, build, and maintain networks for prime performance. 
To work in this role, you'll need a variety of IT skills such as programming, IoT knowledge, knowledge of network architectures and domain-name system expertise. You should also be well-rounded in other basic technical skills, like data research and data entry, since a lot of the job is centersed on analyzing system performance. 
An IT degree can help you learn the skills you'll need to excel as a computer network engineer. It's also likely that you'll need to earn earn several IT certifications—some of which may be required by your employer or for future roles.
Information Security Specialist  
Median Annual Salary: $103,590
Job Growth: 33% from 2020 to 2030 
Information security analysts help safeguard an organization's computer systems. They install and maintain security software that prevents cyberattacks on a company's networks and monitor for any breaches or vulnerabilities by using firewalls and other software to protect information. Security specialists also prepare reports about any security breaches, do penetration testing to look for vulnerabilities, and develop security standards for the company. Given the recent uptick in cyberattacks, this role is becoming more and more important.
Strong problem -solving skills are good to have in this job because these information security specialists need to constantly draw on a wealth of information to enhance security and defend their employers companies from attacks.
You'll need at least a bachelor's degree in cybersecurity and information assurance so that you understand IT basics along with the technical details of security systems and networks. 
Median Annual Salary: $93,730
Job Growth: 7% from 2020 to 2030 
A systems analyst is one of the broadest specialties among IT professions. They carry a variety of titles, including system administrators, systems architects, IT analysts, and cloud systems analysts. While the names may vary, they all have the same job: to analyze a company's technological infrastructure and ensure it best serves their needs. Systems analysts do in-depth research on trends in data flow and analyze results to develop the most efficient system possible. Based on their analysis, they might decide to increase or repair the functionality of an existing system, or install a new one. If a new system is installed, it's their responsibility to train employees on how to use it. 
Analysts use a number of techniques to design the computer systems they implement, such as data modeling, DevOps, and database design. For this reason, many analysts need a degree in a field of IT because it goes over all the basics of the IT industry and helps prepare students for a future analyzing computer systems in an organization. 
Median Annual Salary: $91,409
Job Growth: 5% from 2020 to 2030 
The majority of today's companies use some kind of cloud-based service—whether it's data storage, networking, communication, server automation, etc.. Cloud engineers are in charge of integrating and optimizing the cloud services that house and serve a company's important information so that it's stored on the internet instead of a local hard drive. They design and implement software alongside a team of programmers and developers, requiring excellent teamwork, communication, and coding skills. 
The specific responsibilities of a cloud engineer can include creating and integrating cloud-based applications, upgrading cloud systems, troubleshooting problems and more. 
To become a cloud engineer, you'll likely need years of experience in the IT industry, on top of an IT-related bachelor's degree and certifications.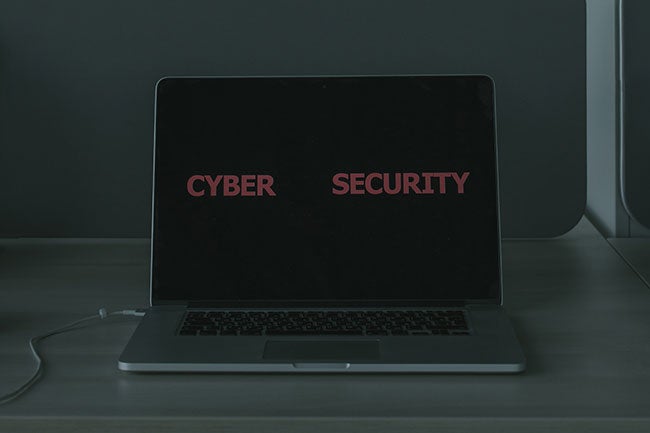 Computer Support Specialist 
Median Annual Salary:  $65,450
Job Growth: 9% from 2020 to 2030 
A technical support specialist monitors an organization's computer systems and provides help and guidance for users on a daily basis. They answer computer-related questions, test network systems, perform maintenance to help systems run smoothly, and troubleshoot when needed. If a computer problem happens, the support specialist connects with the appropriate technicians to get it fixed.
If you want to become a technical support specialist, you'll need in-depth computer knowledge and good technical and interpersonal skills. You'll also be expected to stay on top of technology trends so you can give appropriate computer training and advice to users.
A bachelor's degree in IT can help set you apart from the competition as an aspiring support specialist. It can give you the skills you need in computer hardware, software, spreadsheets, and more. Having a certificate or an associate degree paired with relevant professional experience may also be acceptable.
Median Annual Salary:  $98,860
Job Growth: 8% from 2020 to 2030 
Database administrators help companies store and organize data, utilizing management systems to grant access to users when needed, and keeping everything secure from unauthorized access. They also use specialized software to install data management platforms, configure programs to securely store information, migrate this data to different servers and employee devices, and troubleshoot issues when clients experience difficulty accessing data.
On a day-to-day basis, a database administrator has a wide range of responsibilities—from inputting data and updating firewalls to configuring data platforms and helping clients manage their information.
To work in this role, you'll need to have a knowledge of scripting, data science, data management, and web development, all of which you can learn in an IT -related degree program.
Information Technology Analyst 
Median Annual Salary: $71,915  
Job Growth: 7% from 2020 to 2030 
IT analysts handle the analysis, maintenance, and upgrades for a company's information systems. They create solutions for collecting and analyzing market data, customer input, and client information. IT analysts also manage systems maintenance, install updates for better optimization, and make adjustments based on the end-user experience. Their main goal is to leverage tech solutions to meet a company's needs. 
Many employers look for IT analysts with a bachelor's degree in computer science, IT, or a related field as well as certification in a coding language such as C++ or SQL. To excel in this job, you'll also need to be highly analytical in understanding business needs. Excellent communication and problem-solving skills are also key.
Median Annual Salary: : $71,794
Job Growth: 22% from 2019 to 2029
Though application developers can sometimes share responsibilities with software developers or programmers, they're unique in that they work with applications specifically for use on mobile devices. They're experts in mobile technology such as Google's Android, Apple's iOS, and Microsoft's Windows Phone platforms. Application developers work to provide the best possible mobile experience for users—whether they're troubleshooting issues with application operations, making security updates, or creating new applications that help mobile users perform tasks more efficiently. 
Education is a valuable step in getting your foot in the door for an application development position. You'll typically need to get an undergraduate degree, and some employers prefer to hire applications developers with at least a few years of experience in programming, development, or another IT-related field. In addition, you might be asked to obtain one or more certifications. 

Median Annual Salary:  $166,052
Job Growth: 8% from 2020 to 2030 
Chief technology officers (CTOs) oversee the a company's entire IT department and take the lead on all technological decisions within a company. They're responsible for integrating business needs and requirements into IT operations. CTOs are also focused on understanding and implementing technologies that help a company hit its business goals. CTOs and chief information officers (CIOs) often work together to combine their technical and engineering knowledge for the benefit of the whole company.
As with any executive position, it takes a good amount of time, education, and work experience to become a CTO. A bachelor's degree in business or IT is a great starting point. From there, you can pursue an MBA in IT, an M.S. in Technology Management, or an M.S. in Cybersecurity and Information Assurance to prepare for the business responsibilities that come with the role. Most CTOs have a master's degree, so it's a good idea to get as much education as possible.
Information Technology Manager  
Median Annual Salary:  $151,150
Job Growth: 11% from 2020 to 2030
IT managers oversee all the hardware and software that an organization uses to run. They make sure a company's technological infrastructure is in good shape, and that any IT projects in the company are being completed on time. This covers a wide variety of different tasks, such as assigning work projects, ensuring team productivity, and maintaining company networks and servers. Because the field of IT is growing so fast, IT managers have to be up to speed on emerging trends and technologies to keep their company competitive and efficient.  
A strong background in computer science and information technology is certainly useful, but you'll also need to be good at working with people, leading teams, and communicating with colleagues. A bachelor's degree in IT is also important in preparing you to manage an IT department. It will teach you how IT infrastructure works and give you key leadership skills focused on technical teams.
There are countless other computer science jobs you can choose from with the help of a degree from WGU, and this list is just the start. Be a part of this fast-growing field and start exploring your online degree program options at WGU today.